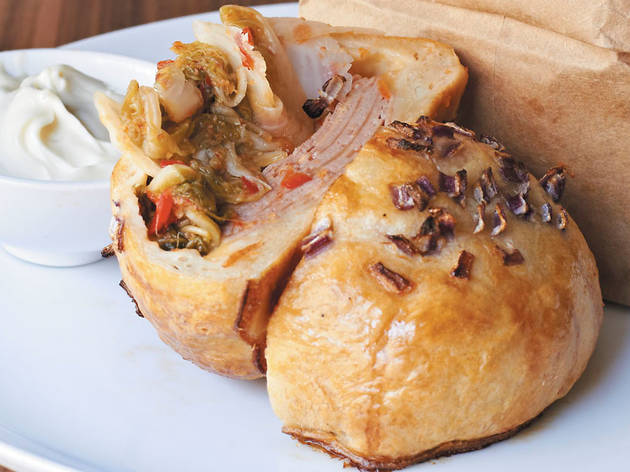 1/3
Kimchee mortadella bao at TrenchermenAny place that has La Colombe's Pure Black iced coffee on tap is going to be serious about mornings, and Trenchermen's Sunday brunch doesn't disappoint. Barely anything on this menu resembles other brunches...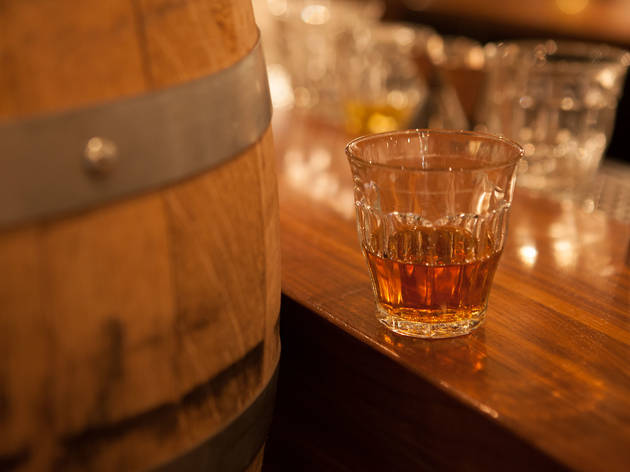 2/3
Barrel aged malort at Trenchermen.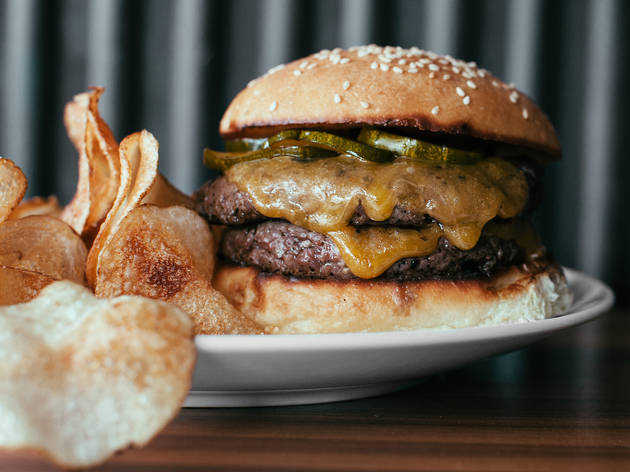 3/3
The Trench Double Burger at Trenchermen.
Join Trenchermen as they host Choose Chicago and historian Liz Garibay to help celebrate Chicago's birthday with a five-course menu based on the Chicago flag. Each dish is named after a significant Chicago event, like the Chicago Fire (a dish with smoked duck liver terrine and grilled duck hearts) and will include pairings from local spots Penrose Brewing, Koval Distillery, Three Floyds Brewing and more.