Chocolate
The sweet thing about Coco Rouge? Less sugar.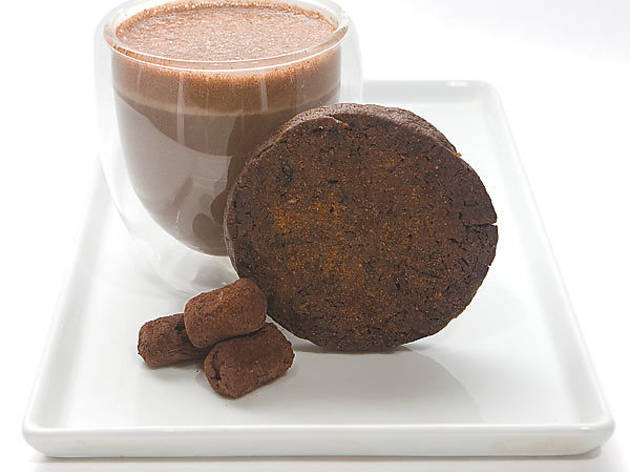 By

David Tamarkin Photographs by Martha Williams
|
The thing that sets Jeremy Brutzkus and Erika Panther of Coco Rouge (1940 W Division St, 773-772-2626) apart from other chocolatiers is seemingly very simple: They allow their chocolates to taste like chocolate. For those of us used to chocolates that are overly heavy on cream and/or sugar (and that'd be most of us), this can be an awakening. Drink a cup of their uncommonly thick hot chocolate or bite into one of their delicate truffles, and what you'll taste isn't just sweet but also bitter, earthy and surprisingly complex. Sometimes the chocolate is paired with an unusual suspect, like a shot of smoky Scotch or a pinch of saffron. But while these flavors initially may seem unexpected, it doesn't take more than a few bites or sips for them to make sense.
"Both Jeremy and I, we get a little restless," Panther says, explaining the constantly evolving flavors. That may also explain why they produce chocolate in every possible incarnation. So whether you prefer to have that chile-chocolate combination as a cookie, truffle or even drinkable chocolate (all pictured below), you can have it your way. But let's be real: You're going to want all three.