Dante's Pizzeria | New restaurant
A BYOB slice shop opens in west Logan Square.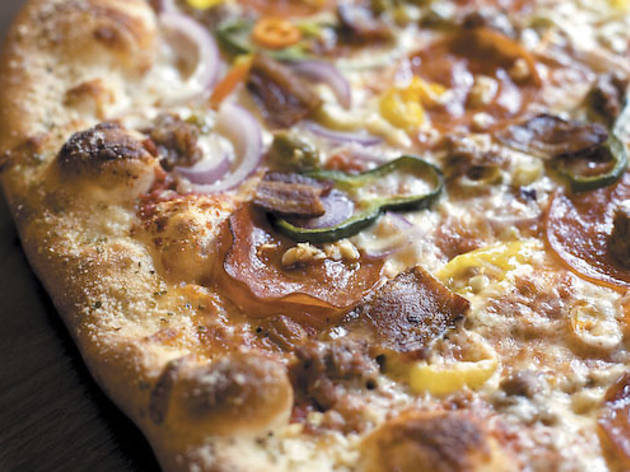 This collaboration between Georg Simos (High Dive, the Rocking Horse) and vets of Santullo's and Piece has a simple mission: to bring pizza to west Logan Square. The small BYOB spot will focus on New York–style pies but also traffic in stromboli, subs, wings and a special Dante's Inferno pizza, featuring nine layers of (increasingly spicy) toppings. 3028 W Armitage Ave (773-342-0002).