Dining out in Lakeview East
A neighborhood hasn't been this primed for restaurant supremacy since the West Loop.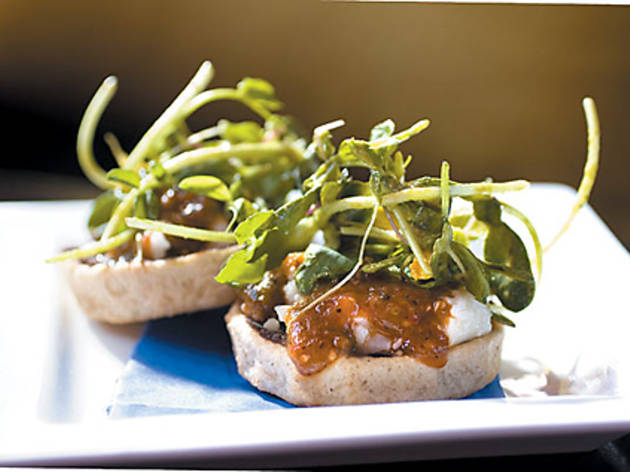 1/3
Photograph: Martha Williams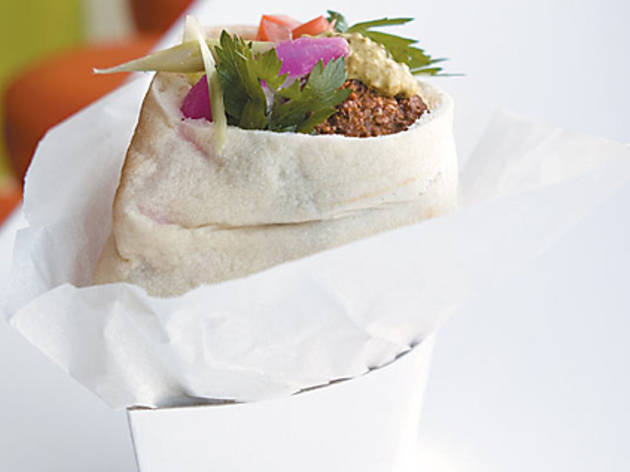 2/3
Photograph: Martha Williams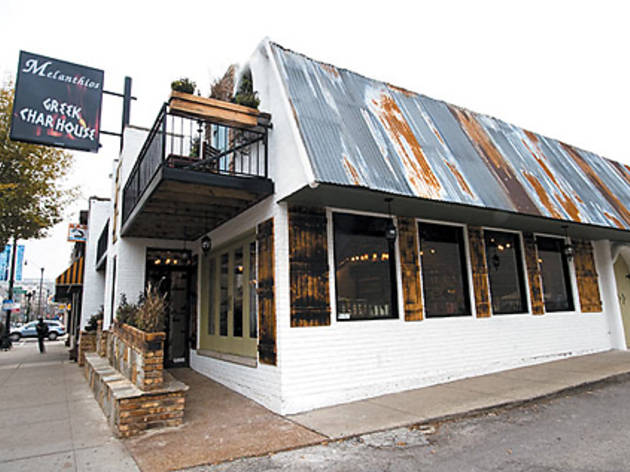 3/3
Photograph: Stephanie Anderson
Without explanation or even much fanfare, a handful of blocks in Lakeview have recently transformed from restaurant-neutral to prime destination. This isn't the sort of thing that happens very often: Rarely does a burst of new restaurants open in such proximity to each other—the greatest (and, in a demonstration of how seldom this happens, most recent) example is the West Loop. But with the West Loop now oversaturated with restaurants both great and mediocre, it's time to pass the torch.
The details about the neighborhood suggest that it should have become a restaurant capital years ago. These blocks are about as central to the North Side as you can get; they are easily accessible to Lake Shore Drive; there are countless theaters, etc., for pre- or post-dinner entertainment. The holdup? Most of the restaurants in these parts have been the kind of gutless "neighborhood restaurants" that are essentially the same whether on a corner in Beverly or Rogers Park. Until now. Whether Mexican or bar food, the newcomers mapped above have joined a few of the 'hood's stalwarts to push their food in interesting, progressive directions, making the question about Lakeview East not "how did this happen?" but "why didn't this happen sooner?"
Chilam Balam
Frontera veteran Chuy Valencia's dining room is colorful and festive. But make no mistake: The guy is serious about pushing Mexican food in a new (and sustainable) direction. 3023 N Broadway, 773-296-6901
Melanthios
Unlike at most other Greek spots in the city, it's not just generic gyro meat that hangs on the spits here, but rather whole lambs and pigs. 3114 N Broadway, 773-360-8572
Falafill
Middle Eastern street food. Like other falafel joints, only sexier and with an incomparable toppings bar. 3202 N Broadway, 773-525-0052
Paciugo
The first Chicago outpost of the respected Texas-based chain (think of it as the In-N-Out of gelato), with flavors like sea-salt-caramel and black-pepper-olive-oil. 3241 N Broadway, 773-248-8433
DMK Burger Bar
It's too early to tell if the burgers here are good enough to be legendary, but one thing isn't open for debate: This is the first chef-driven burger spot in the city (that is, where the chef is actually a Chicagoan). 2954 N Sheffield Ave, 773-360-8686
Yoshi's Café
Is this the most eccentric, random restaurant in the city? Perhaps. But in the almost 30 years that Yoshi's has been around, chefs have always recognized it as also being one of the most underrated. 3257 N Halsted St, 773-248-6160
erwin
It's solid, flavorful American grub here, so you can be forgiven for thinking it's not anything special. But the fact is that anybody who's anybody in this city worked with Erwin Drechsler early in his or her career—just ask Paul Kahan or Mindy Segal. 2925 N Halsted St, 773-528-7200
View
Destination: Lakeview East
in a larger map