Five coffee shops that make latte art
Caffeine never looked so pretty.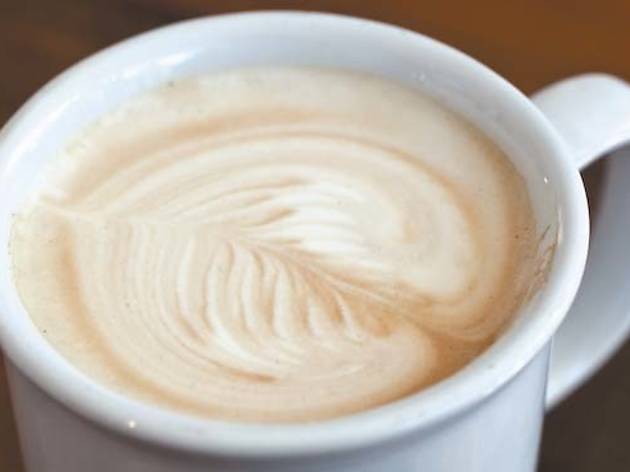 Ch'ava This coffeehouse could probably survive on drinks alone—the coffee is smooth and rich (and that's not even the stuff from the Clover brewer), and teas are served with ceremony. Beyond that, seasonal menu items like a beet salad can hang with the best in the city, and house-roasted meats are turned into inspired sandwiches like lamb-and-polenta with mint chimichurri and portobello mushroom with thyme-infused cheese. Plenty of coffeehouses call themselves cafés—this place actually backs up that claim. 4656 N Clark St (773-942-6763).
The Coffee Studio Andersonville is nuts about this coffee shop, which offers a colorful variety of organic, sustainable menu items. The quiche selection, featuring a hearty wild mushroom pie, is definitely a draw, as are the handful of can't-believe-it's-vegan desserts. But it's the smooth, expertly pulled shots of espresso and smart, midcentury-modern design that make this the sexiest coffee shop on the block. 5628 N Clark St (773-271-7881).
Heritage Bicycles General Store If you think a bike shop is a grimy room where a bunch of guys in snug caps compare fixed-gears…you would be correct. Except for this magical place, a sun-soaked storefront that's a bike shop in back and a café in front. There's a selection of Mast Brothers chocolates on the counter, cupcakes and giant cookies from Southport Grocery plated on lovely trays, and a barista who brews a beautiful cup of Stumptown coffee. Bored? Not if you're watching the hipsters tinker with cycles. 2959 N Lincoln Ave (773-245-3005).
Intelligentsia Coffee This local coffee chain is all grown up, with outposts across the country, including a coffee bar in L.A.'s scenester bull's-eye, Silver Lake, and a "lab" in Manhattan. Back home where it all started in 1995, baristas keep it real with brisk service, perfect cappuccinos and meticulous cups of pour-over. Basic pastries fill a small case, but most devotees aren't here for sustenance—they're here for non-Starbucks fuel in a neighborhood increasingly dominated by national chains. 3123 N Broadway (773-348-8058).
Metropolis Coffee Company Outstanding pretty much sums up this delicious coffee roastery and hangout for Edgewater residents and Loyola students. In addition to serving up a mean cup of java, Metropolis also offers premium-grade teas and a small, but tasty, café menu. Plug in the laptop, kick back and check out some of the other coffee-swilling cuties. 1039 W Granville Ave (773-764-0400).