Five new rooftops
These roofs are on fire!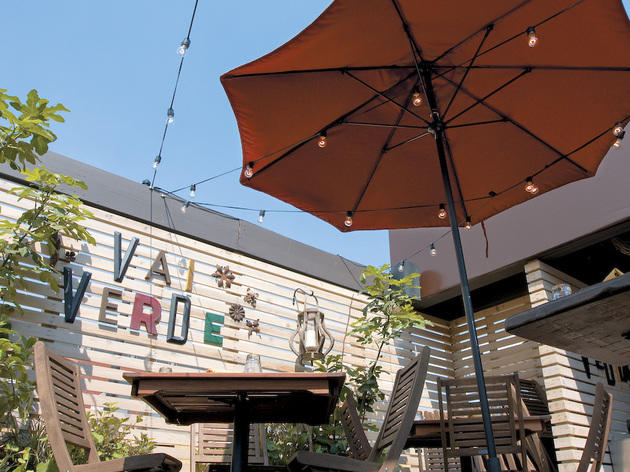 1/5
Photograph: Martha Williams
Rooftop at Davanti Enoteca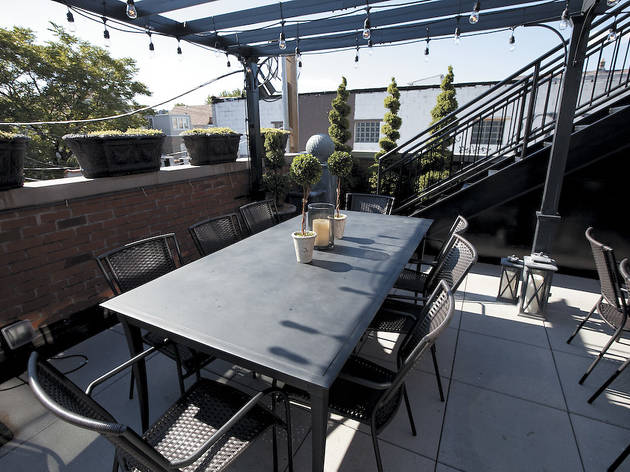 2/5
Photograph: Martha Williams
Rooftop at Owen and Engine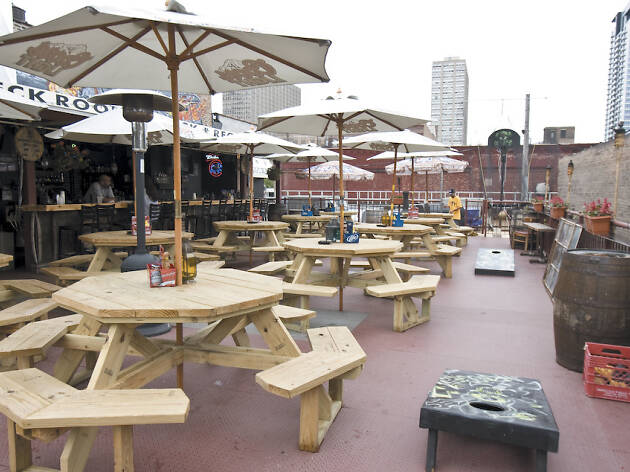 3/5
Photograph: Ashley Esposito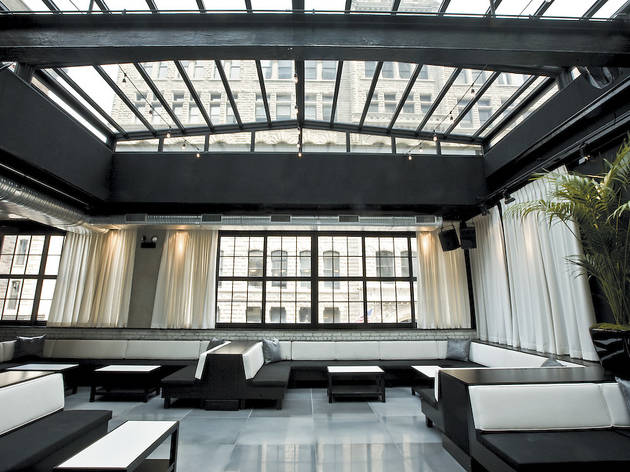 4/5
Photograph: Erica Gannett
Party on a roof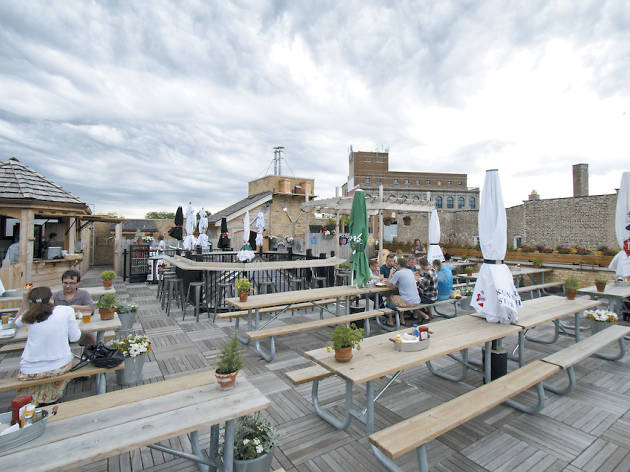 5/5
Photograph: Sara Mays
Gene's Sausage
Studio Paris Unless you count women who've had too much sangria at Café Ba-Ba-Reeba!, brothers R.J. and Jerrod Melman introduced clubbing to Lettuce Entertain You Enterprises when they opened the small, exclusive Sub 51 beneath Hub 51. They're doing it again, this time on the second floor of their French restaurant Paris Club, with bottle service, DJs and a retractable roof. 59 W Hubbard St (312-595-0800).
Reggies The South Loop's fiercest rock venue has dubbed its new third-floor addition the "Trainwreck Rooftop Deck." But with a full bar, full menu, a basketball hoop, a pool table, nine flat-screens and a cooling shower (we kid you not), the deck is hardly a disaster. Get there now, or wait—the rooftop will be open year-round. (Drinking in the cold is so punk, man!) 2105 S State St (312-949-0120).
Davanti Enoteca Unstoppable restaurateur Scott Harris is going to turn Little Italy into a must-visit neighborhood, even if he has to build every last restaurant himself. His best move so far? Turning the second-floor roof of this often-packed Italian small-plates spot into a cozy 45-seat deck. 1359 W Taylor St (312-226-5550).
Owen & Engine The second-story roof of this gastropub is surrounded by a masonry wall, filled with shrubbery from Sprout Home and features two big communal tables that sit under the glow of strung vintage lightbulbs. It's the same menu of British pub grub up here as you get inside the restaurant, but damn if it doesn't feel more Lake District than London. 2700 N Western Ave (773-235-2930).
Gene's Sausage Shop This European-style Lincoln Square grocery store is a prime spot to pick up housemade sausages and imported bottled beers. Now those brats are available from "The Grill Hut" on the third-floor roof, where long picnic tables and four taps add to the German beer-garden setting. 4750 N Lincoln Ave (773-728-7243).