For the chef who has everything...
We asked chefs what they wanted for the holidays. Some of them said they wanted a romantic trip with a pretty girl. Here's what the rest of them said.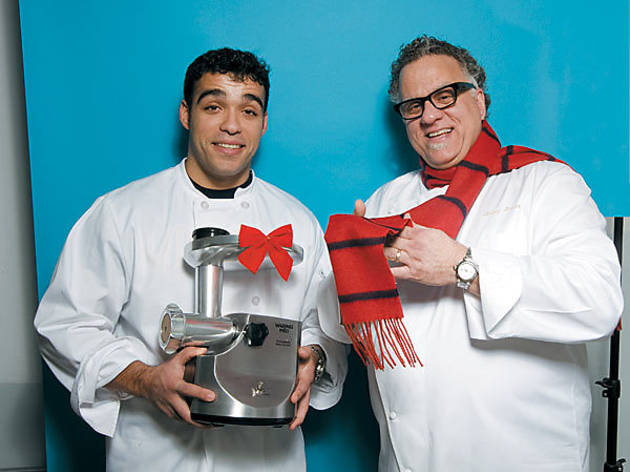 1/7
Photograph: Martha Williams
"A sausage grinder!"—Jimmy Bannos Jr., The Purple Pig
Waring MG800 meat grinder, $199.95 at Sur La Table (755 W North Ave, 312-787-5111)
"A nice long scarf to keep me warm when I'm walking to my restaurants during the winter!"
—Jimmy Bannos Sr., Heaven on Seven, The Purple Pig
Ralph Lauren scarf, $52, Macy's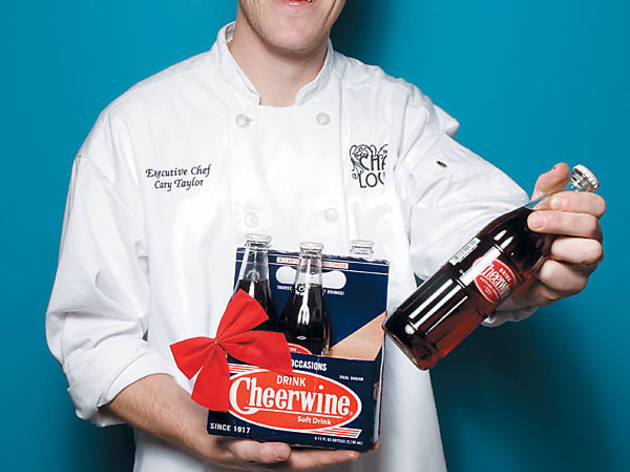 2/7
Photograph: Martha Williams
"Cheerwine, a deliciously syrupy cherry-flavored soda that's all over the South, would be a nice thing to have on hand. I'm planning on giving a case to Graham Elliot Bowles for Christmas as it is his drinkable crack rock."—Cary Taylor, Chaise Lounge
Cheerwine 24-pack, $21.95 at getsomecheerwine.com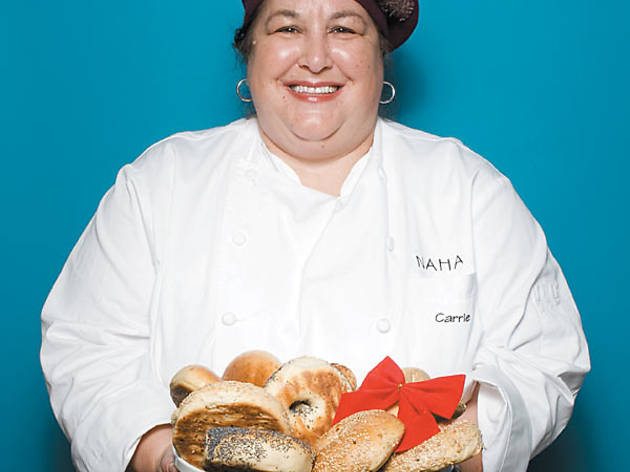 3/7
Photograph: Martha Williams
"A box of New York's H&H bagels...it's lovingly enjoyed by anybody who misses real deli food!"—Carrie Nahabedian, NAHA
79¢ each at Whole Foods Kingsbury (1550 N Kingsbury St, 312-587-0648) or $14.40/dozen from hhbagels.net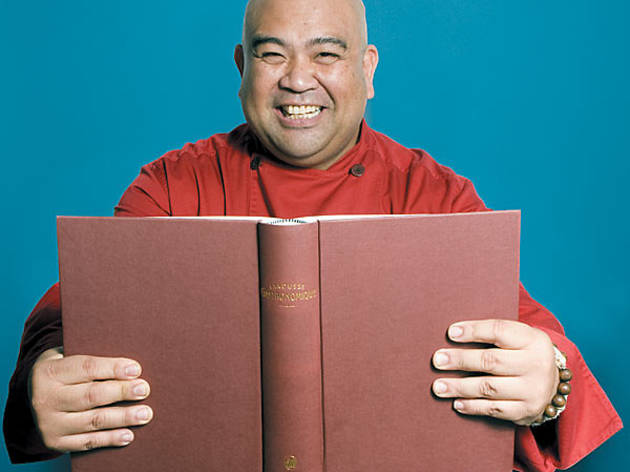 4/7
Photograph: Martha Williams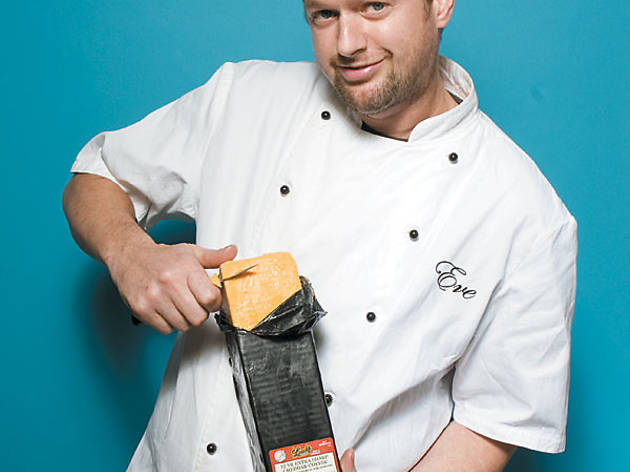 5/7
Photograph: Martha Williams
"My holiday wish list would include a commercial meat grinder for my home, a block of Laacke 12-year cheddar, a La Caja China Box and if we're really dreaming here....some Mangalista pork."—Troy Graves, Eve (shown with the cheddar).
The Great American Cheese Collection, 4727 S Talman Ave, 773-779-5055. Open Saturdays from 9am–1pm.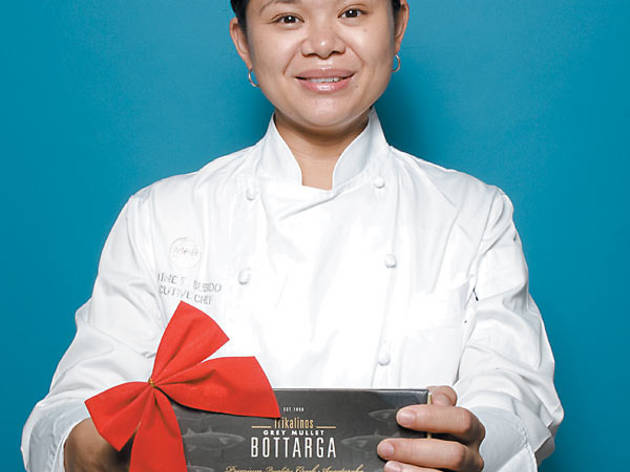 6/7
Photograph: Martha Williams
"Trikalinos Avgotaraho Greek Gray Mullet Bottarga—a.k.a. Greece's caviar. It has a briny but buttery flavor to it. When I tasted it in New York City, it just blew me away: It tasted like the ocean. I would just put it on a slice of toast with a little bit of sea salt."—Kristine F. Subido, WAVE
$125 at therogerscollection.com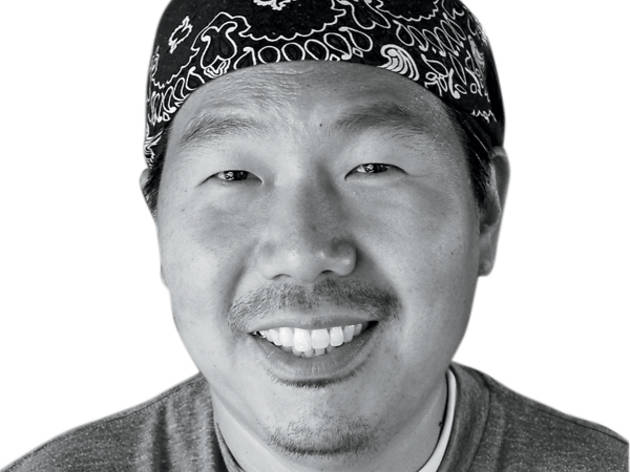 7/7
Bill Kim (Urban Belly and Belly Shack) I would love a commercial tostone maker. We had a custom one made for Belly Shack, but we are blowing through so many orders of tostones right now, I am concerned how much longer it will hold up.
Erick Williams (mk) I would love to get a cryovac machine for home. It's like Ziploc bags on acid.
Takashi Yagihasi (Takashi, Noodles by Takashi) My dream gift for the holidays would be an Ikebana set (for Japanese flower arranging). My degree is in interior design (not cooking), and I love intricacies of flower arranging. This is where my philosophy of cooking originated—simple, elegant, understated but beautiful.
Ben Sheagren (Hopleaf) I am not a big gadget guy; my food is simple and requires pretty straightforward tools to prepare, most of which I already have. What I would really love is a nice meal out at one of the many new restaurants in town that I haven't had time to get to. Since time off is not gift-able, I suppose a gift card or some equivalent to one of the places I've been meaning to try (XOCO, Old Town Social, etc...) would be the ideal gift any time of year.
Patrick Fahy (Blackbird) I wish I had a case of Blis maple syrup so I could make a ton of maple-syrup ice cream. I also would love to bring a bottle to brunches and make others jealous as I pour it over my waffles and French toast. I would make mixed drinks with it and drizzle it over pork or potatoes....I would do a lot with a case of Blis.
Randy Zweiban (Province) There are some great books that are also very beautiful out there like the Big Fat Duck Cookbook. Also Thomas Keller's boxed set would make a nice gift for anyone.
Tony Priolo (Piccolo Sogno) How about white truffles from Alba—who would not accept that as a gift?