Four classic Devon restaurants
From Pakistani to Israeli to Cuban, this street has it all.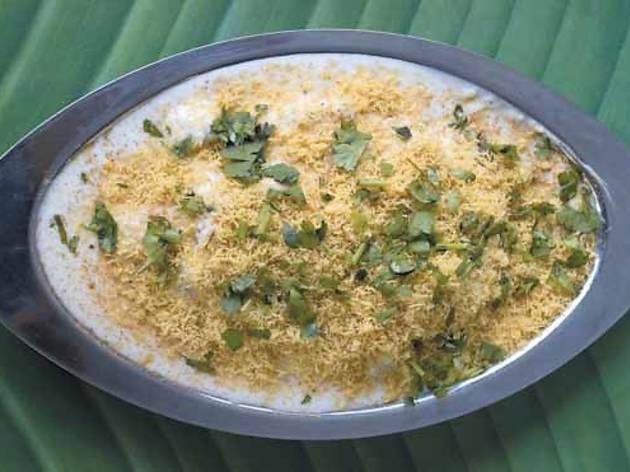 Khan B.B.Q. Never a place for a romantic rendezvous, Khan has always divulged its specialty in its name: B.B.Q., specifically marinated, charred-edge, tandoor-cooked chicken chunks (boti) and juicy sausage-shaped ground-beef patties (seekh kebab). Simple sides like soupy lentils flavored with fenugreek or creamy spinach with potato chunks are as great (and cheap) as they were at the original Khan, proving that consistency brings loyalty more than frills. 2401 W Devon Ave (773-274-8600). Lunch, dinner (closed Sun). Average main course: $9.
La Unica Wind through the aisles of this "food mart" to the rear corner and you'll find a dozen tables, a friendly counterman and a wall lined with brightly colored signs touting Cuban specialties. (Grab an English menu from the counter if your Spanish is weak.) The Cuban sandwich is among the best in town; pork-filled tamales, crunchy bacalao (salt cod), the roasted pork dinner with yellow rice and garlicky greens, and caramelized sweet plantains are all must-haves, too. Top off the meal with a round of the perfectly rich and slightly sweet café con leche. 1515 W Devon Ave (773-274-7788). Breakfast, lunch, dinner. Average main course: $7.
Tel Aviv Kosher Bakery There's something of a spell that comes over those who venture into this kosher bakery. You may come in determined to buy only one thing—a fluffy loaf of challah, for example. But before you know it, the aromas of cinnamon and chocolate take over, and soon you're ordering bags of rugalach, a dozen black-and-white cookies, and whatever that was that the person in front of you in the perpetually winding line ordered. Don't say we didn't warn you. 2944 W Devon Ave (773-764-8877). Sun 6am–5pm; Mon–Wed 6am–6pm; Thu 6am–8pm; Fri 6am–one hour before sundown (closed Sat). Average baked good: $3.
Uru-Swati Not sure what to order at this Devon vegetarian standout? Try the crispy, two-foot-long paper dosa filled with potatoes seasoned with mustard seed and cumin; order it "masala" and get a smear of tangy chutney. Then try the Swati samosa chaat, a smashed potato pocket drenched in silky yogurt, tamarind chutney and subtly spicy "salsa." Not sold on those dishes? Order anything and you're bound to get fresh, flavorful, meat-free eats for a good price. 2629 W Devon Ave (773-262-5280). Lunch, dinner (closed Tue). Average main course: $6.