Four frozen cocktails to drink this summer in Chicago
Put the brown, bitter and stirred stuff on hold for a while: At long last, this is ice-cold cocktail season.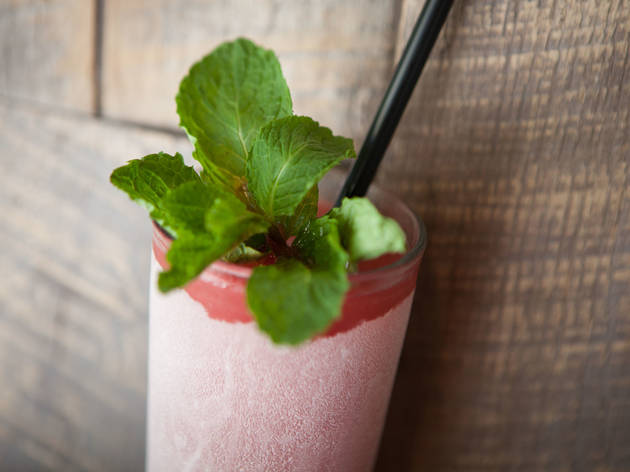 1/4
Photograph: Martha Williams
North to Alaska at Bub CityPaul McGee explores the possibilities of a sorbet machine with this new drink, a variation on the classic Whiskey Smash. McGee combines 100-proof J.W. Dant bourbon, blackberry syrup, lemon juice and fresh mint in the machine, then before you know it, you're wasted. $10.435 N Clark St, 312-610-4200.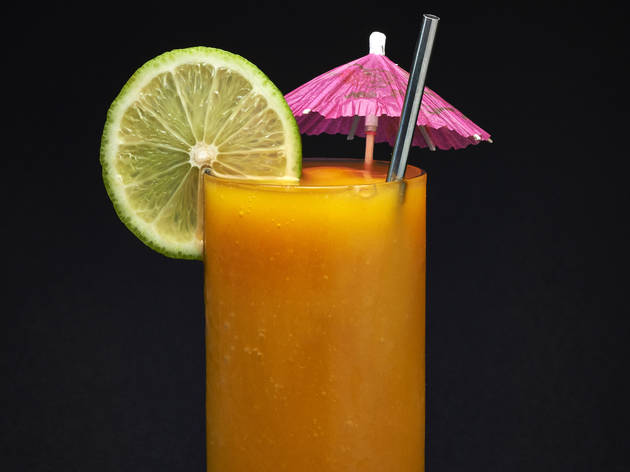 2/4
Photograph: Jordan Balderas
Seasonal Slushy at DrumbarSummer is the season this rooftop bar lives for, and Craig Schoettler is in full gear with flavored ice cubes, liquid-nitrogen margaritas and a lemonade stand-inspired Moscow Mule station on the deck. The slushy machine will be pumping out frozen mixtures, like this combination of Bacardi, fresh mango, lime and chilies, all summer long. $13. 201 E Delaware Pl, 312-924-2531.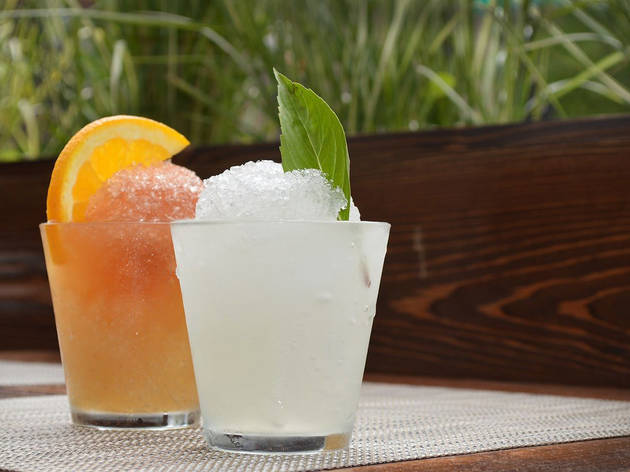 3/4
Snow cones at EmbeyaBased on the stunning decor inside Thai Dang's restaurant, it's no surprise the team did more than throw a few chairs and tables outside when it came time to add sidewalk seating. The spacious patio on Jefferson Street includes a 15-seat lounge, for which beverage director Danielle Pizzutillo has created cocktail snow cones, in flavors like bourbon with falernum and citrus, gin with ginger and lime and rum with cherry. 564 W Randolph St, 312-612-5640.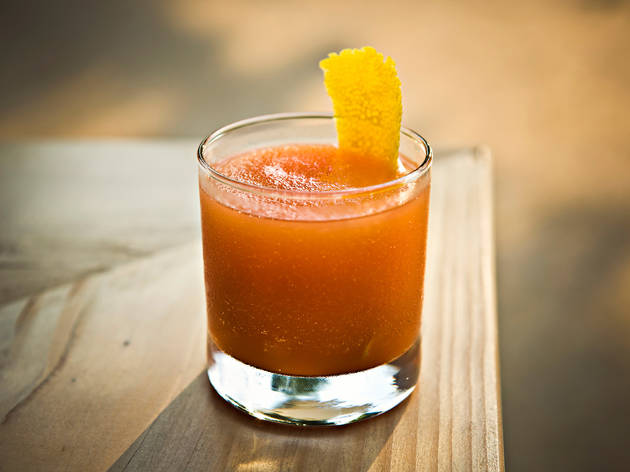 4/4
Photograph: Clayton Hauck
Negroni slushy at Parson's Chicken & FishIf this isn't the drink of summer, we just don't know what is. Bar manager Charlie Schott combines Letherbee gin, Luxardo bitter and sweet vermouth into something pleasantly bitter, delightfully citrusy and frosty enough to chill down a hot summer night...as soon as we get one of those. 2952 W Armitage St, 773-384-3333.