Four reasons German food will take off in 2013
All signs point to Deutschland.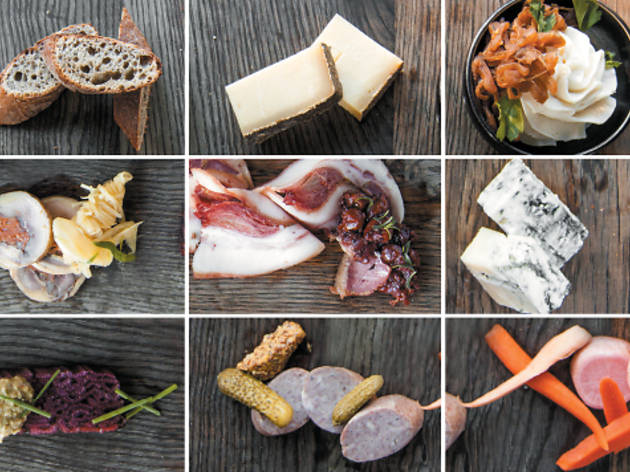 1. If Paul Virant's doing it, it must be the next big thing.
We spent 2012 waiting for new restaurants from the Sheerin brothers, Stephanie Izard and Alpana Singh. At the top of the radar for 2013 is Radler and D.A.S., the two-in-one spot from Paul Virant (Vie, Perennial Virant) and his longtime chef de cuisine Nathan Sears (who'll be at the helm), slated to open in late spring/early summer. The concept: a Bavarian beer hall with German pub grub (housemade sausages, pickles, etc.), and an eight-to-ten-seat fine-dining German mini restaurant called D.A.S. inside.
2. Even German bar food is getting an upgrade.
We love Resi's and Laschet's as much as the next guy, but surely some new recipes for German bar food wouldn't kill anyone? Hence our excitement for Glunz Tavern, where chef Allen Sternweiler (Butcher & the Burger) collaborated on a menu that includes a warm pretzel with Dusseldorf mustard; Thuringer sausages simmered in Bavarian-style sauerkraut with potatoes; and spaetzle überbacken, a spaetzle gratin with Black Forest ham and Gruyère. 1202 N Wells St (312-642-3001).
3. Three words: Table, Donkey and Stick.
Though this Alpine-inspired restaurant (whose cured meats and pickles are pictured) takes inspiration from France, Italy, Switzerland, Austria, Germany and Slovenia, everything from its name (inspired by a Brothers Grimm fairy tale) to its beer list (Schlenkerla, Schneider) to many of chef Scott Manley's dishes (such as sauerbraten—basically, German pot roast—of veal breast with bubespitzle, a.k.a. schupfnudel, a.k.a. thick German dumplings) makes us think of Deutschland. 2728 W Armitage Ave (773-486-8525).
4. A pizza place is going German.
On January 1, Lincoln Square's Pizza D.O.C.—an Italian restaurant—turned into Himmel's, a "European" restaurant whose name and cuisine hearken back to the owners' (sisters Carol Himmel and Diana Himmel-Krewer) German heritage. New additions to the menu, such as pork schnitzel, go all around Bavaria, but the sisters are keeping wood-fired pizzas around, too. 2251 W Lawrence Ave (773-784-8777).