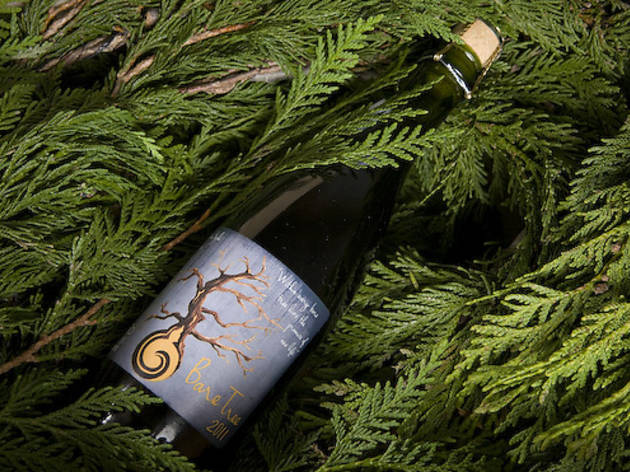 Holiday beers 2011
Chicago Christmas beers that taste like pine trees (and several that don't).
Want to start a debate greater than anything we're likely to see in 2012? Ask a brewmaster to define Christmas beer. Unlike a wheat, IPA or porter, a Christmas beer has no clear-cut flavor profile or checklist of ingredients. But they do generally fall into one of two camps: holiday ales that are big and strong, with spiciness coming from the combination of malts and hops; and holiday beers that are injected with flavors associated with Christmas, such as cinnamon, peppermint and spruce.
Which is the right Christmas beer to drink? Either. Right now we're in a renaissance of sorts for the former kind of holiday beer, with craft brewers taking pride in coaxing flavors from toasted malts and spicy hops rather than leaning on the crutch of a nonbeer ingredient. But brewers with a fondness for making beers that mimic pies and candies could just as well cite the Middle Ages as inspiration, as those were the prehops days when beers were often made with various mixes of herbs and spices (a.k.a. gruit). Not sure which side you're on? You're in luck. Examples of both are being produced locally this month:
Spiced with malt and hops
Haymarket Pub & Brewery (737 W Randolph St, 312-638-0700)
Brewmaster Pete Crowley is going big and bold this year with an inky imperial black Belgian IPA weighing in at 10 percent alcohol by volume and adopting the name Black Betsy (after Shoeless Joe's famed bat).
Two Brothers Brewing Co. (see facebook.com/twobrothers brewing for availability)
Giving local beer geeks an 11th year of their annual Bare Tree, the Ebel brothers deliver another monster barley wine weiss beer brewed to a higher strength than the traditional German-style hefeweizen. At 13 percent, it's made to stand up to cellaring.
Half Acre (4257 N Lincoln Ave, 773-248-4038)
With a decidedly more Christmasy label this year, Big Hugs embraces the cold as a big imperial coffee stout, brewed with Dark Matter coffee and ringing in at 10 percent ABV.
Spiced with Christmas flavors
Goose Island Clybourn (1800 N Clybourn Ave, 312-915-0071)
While his pals over at the Anheuser-Busch–owned Fulton Street Brewery are busy bottling the seasonal bourbon-barrel–aged barley wine King Henry (which is sans Christmas spices), head pub brewer Jared Rouben is getting festive on Clybourn by tapping four Christmas beers in December—one for every 25 toys donated to the pub for underprivileged kids. Look for an espresso-enriched milk stout, dark chocolate coconut porter, gingerbread tea stout and chocolate-peppermint oatmeal stout.
Flossmoor Station (1035 Sterling Ave, Flossmoor, 708-957-2739)
New brewmaster Nick Barron is releasing the cinnamon-spiced Spoonless Winter Warmer as his flagship holiday beer this week, as well as tapping a different one-off beer for each of the 12 days before Christmas, each packing flavors of the season.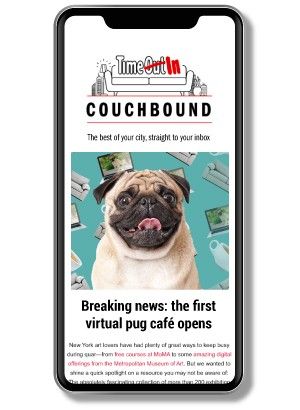 An email you'll actually love
Sign up to our Couchbound newsletter and bring the city to your sofa
Subscribe now