Icebox desserts | Trending
A cool cake makes a comeback.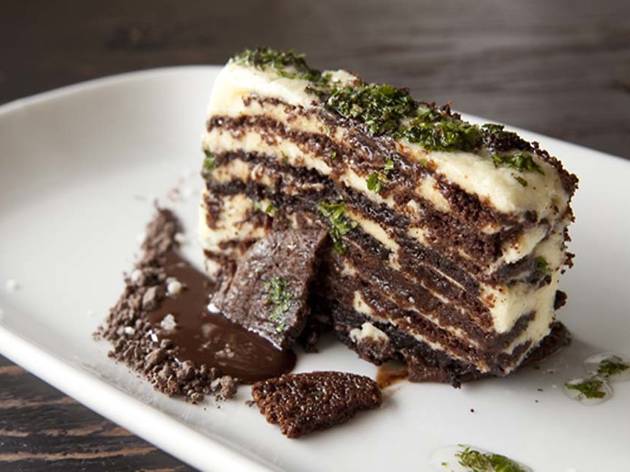 1/2
Photograph: Martha Williams
Chocolate-mint icebox cake at Telegraph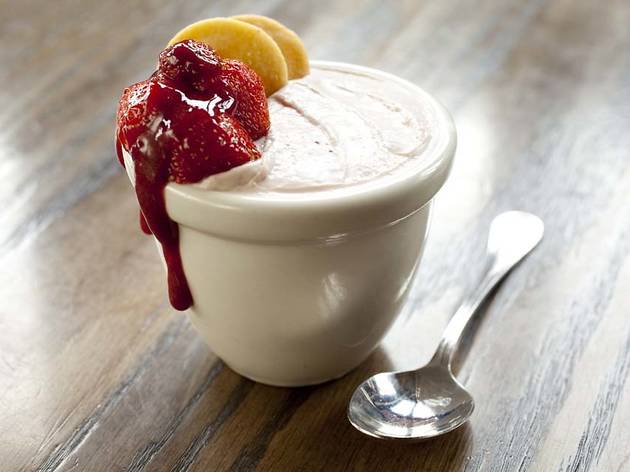 2/2
Photograph: Martha Williams
Strawberry icebox cake at Nightwood
You thought pastry chefs had run out of retro desserts to revitalize? Clearly you forgot about icebox cakes. Those treats—traditionally layers of cookies and whipped cream chilled overnight so the cream softens the cookies, resulting in a cake-like texture—"were a traditional dessert from the '40s and '50s, and we try to do desserts that feel like a variation on what your grandma would have made," says Telegraph pastry chef Katie Wyer. (Her dessert, pictured, has layers of chocolate wafers and mint mousse.) At Bang Bang Pie Shop, Megan Miller puts an upscale twist on her icebox pie, filling a graham-cracker crust with a lemon-sage custard and freezing it with raspberry compote. And at Nightwood, pastry chef Mathew Rice takes a layer of strawberry chiffon cake, tops it with strawberry cheesecake mousse and chills it for six hours until the mousse soaks into the cake. "People love vintage, forgotten desserts," he says. Vintage, maybe. But these chefs are making sure no dessert goes forgotten.
Telegraph 2601 N Milwaukee Ave (773-292-9463)
Bang Bang Pie Shop 2051 N California Ave (773-276-8888)
Nightwood 2119 S Halsted St (312-526-3385)