Iced coffee on tap | Now trending
Restaurants are doing it. Doughnut shops are doing it. Even bike shops are doing it. And they all have their own reasons.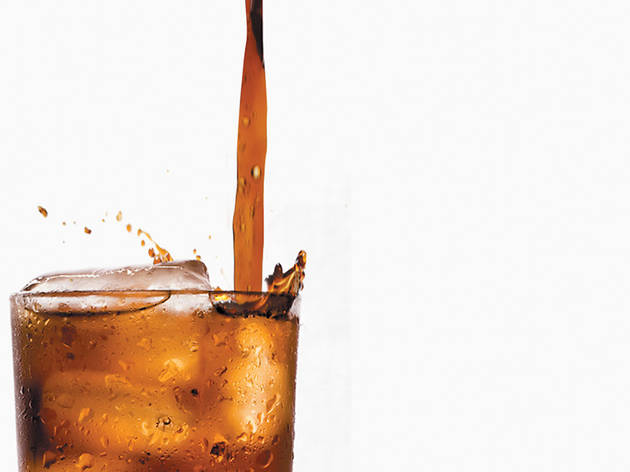 Poke around doughnut shops, restaurants—heck, even bike shops—and it quickly becomes obvious: Everybody's pouring iced coffee from a tap these days. But as for why everybody's doing this, nobody can seem to agree. At Do-Rite Donuts(50 W Randolph St, 312-488-2483), it's a space issue: The 100-square-foot room literally doesn't have enough counter space to hold a pitcher. So the doughnut shop's coffee partner, Dark Matter, suggested installing a tap. Now Dark Matter delivers kegs of its heat-extracted, doubly strong iced coffee to Do-Rite multiple times a week—and soon will provide the same service to Longman & Eagle, Revolution Brewing and Township. Meanwhile, at Heritage Bicycles General Store(2959 N Lincoln Ave, 773-245-3005), the tap of iced coffee (cold-brewed in-house with almost five times as much Stumptown coffee as it uses in hot coffee) was installed for ease of serving. Plus, barista Delaney Nichols says, "it looks really cool." Over at the Trenchermen(2039 W North Ave, 773-661-1540), beverage director Tona Palomino admits its iced coffee tap "stems firstly from an addiction that most of us suffer from." That addiction is to Pure Black, La Colombe's famously intense cold-brewed coffee. In the first six weeks of service, the restaurant went through three kegs of the stuff, most of it sucked down by the staff. But now, Palomino says, employees have been told to lay off—which means if you get there early, there still may be some available at Trenchermen's brunch.