Jameson soft serve at the Boiler Room
At the Boiler Room, a beer and a shot has never been sweeter.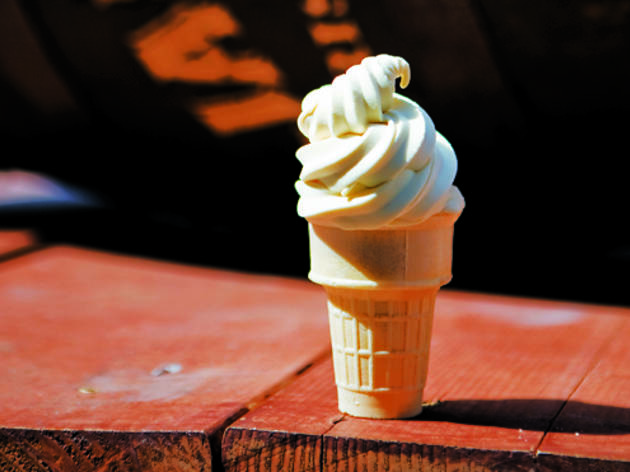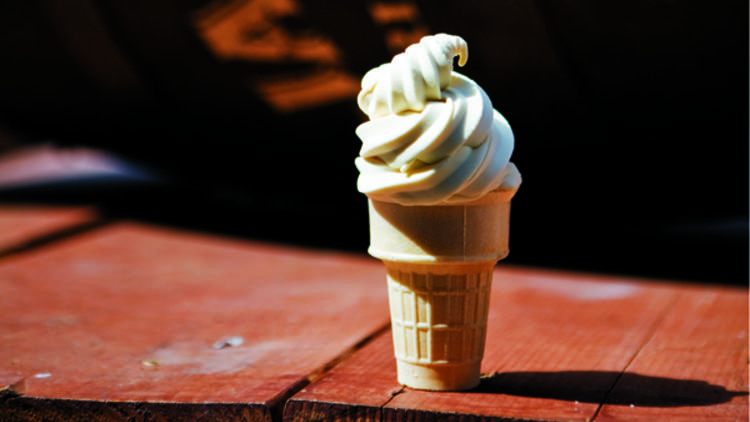 "Being the Boiler Room, having a Boilermaker twist seems an appropriate entry into the whole world of alcoholic soft serve," explains Andy Gould, manager of the esoterically designed pizza bar in Logan Square. So Cody Butler, the Boiler Room's chef and "mad scientist" (per Gould), recently set out to master PBR and Jameson soft serves. The latter has about a shot of the whiskey per serving. "You know it's in there, you're probably getting a little buzzed off of it, but it still has that ice-creamy, deliciously sweet flavor," Gould explains. But PBR and Jameson—however emblematic of the bar—were only the beginning: After a week, the Boiler Room swapped out the PBR flavor for one made with Domaine de Canton ginger liqueur, and Gould and Butler are working on soft serve made with Hum (Adam Seger's hibiscus liqueur), one with limoncello and a huge "feeds-six" sundae. So far, the response has been mostly surprise. "You're like, 'Jameson and ice cream? That's weird,' " Gould concedes. "But most people are like, 'Wow, it's way better than I thought.' " Chill out with Jameson cones ($3) at the Boiler Room (2210 N California Ave, 773-276-5625).