Jerrod and RJ Melman open Paris Club
Jerrod and RJ Melman have opened Paris Club, the follow-up to HUB 51.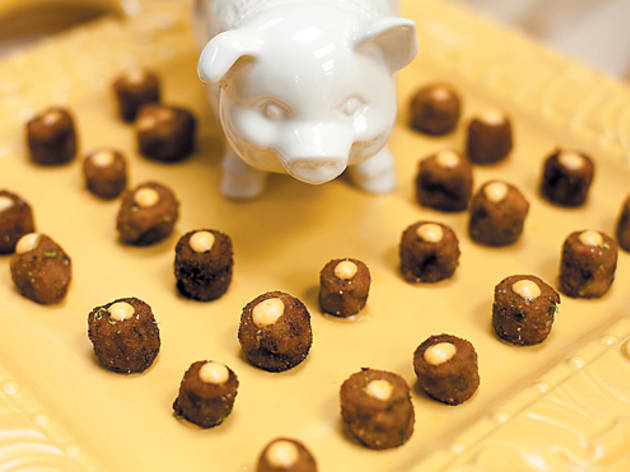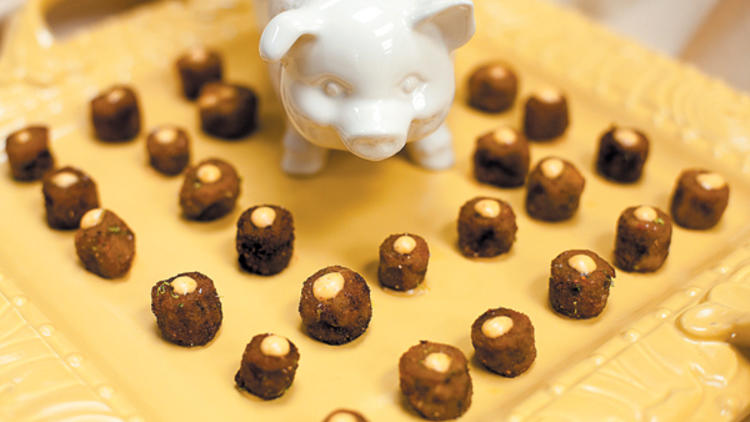 Four chefs helm the new restaurant in the former Brasserie Jo space. One of them is the Jo himself (Jean Joho); the others are Walter Manzke (formerly of L.A.'s Church & State), Doug Psaltis (formerly the chef at New York's Country) and executive chef Tim Graham (formerly the executive chef at TRU). But it's not the chefs whom all eyes will be on here—it's the owners, Jerrod and RJ Melman, who are following up on their clubby Hub 51 with a restaurant they hope will be a little more elegant, polished and—for lack of a better word—"foodie." A French influence runs throughout the menu: There'll be escargot by the piece, scallop tartare dotted with uni, and "pig's feet bonbons" (pictured)—but the space will be definitively Melman, with bubbly on tap and DJs in the dining room. 59 W Hubbard St, 312-595-0800.