La Colombe's Pure Black bottled iced coffee
A strong iced coffee hits Chicago.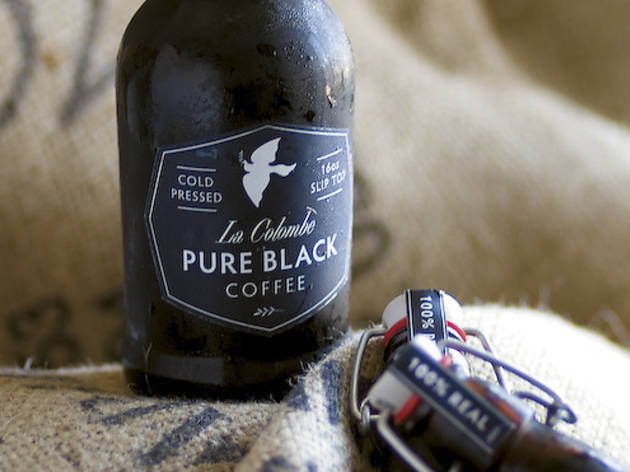 There are things for which demand far exceeds supply, and as of late, those things (tickets to Next, a table at Girl & the Goat) are concentrated in the West Loop. The latest is La Colombe's Pure Black, an endurance-strength bottled iced coffee in which Corsica grounds (a blend of Brazilian, Colombian, Honduran and Mexican beans) steep for 16 hours in stainless-steel wine tanks before being pressed, filtered twice and bottled by hand at the roastery's headquarters in Philadelphia. The result is "like a really smooth version of iced coffee," explains Greg Smith, the manager of the West Loop coffee shop, which opened this summer and began stocking Pure Black in mid-August. "It's a little cocoa-y, a little smoky," he adds, and it's more than a little in demand, as coffee geeks snatch up weekly shipments faster than they sink espressos. $4.50 a bottle at La Colombe Torrefaction (955 W Randolph St, 312-733-0707).