Lamb ribs | Food trend
The 'cue cut everyone's freaking out about.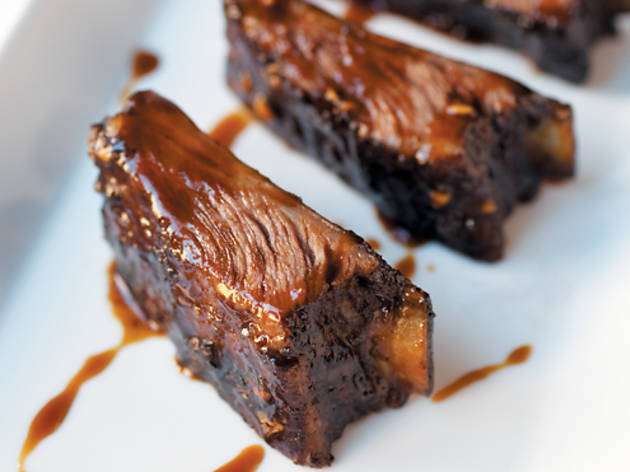 A few weeks ago, pit master Gary Wiviott threw a special dinner for the restaurant he consults for, Barn & Company. On the menu: lamb ribs. The reaction to those lamb ribs: ecstasy. This is a common response to this lesser-known cut of lamb, whether it's prepared with a mix of dried ground peppers and smoked like Wiviott's, or grilled and finished with garlic, oregano and lemon, which is the way Michael Shrader does it at Urban Union. Susan Goss, who slow-smokes lamb ribs (pictured) and serves them with a molasses-mustard barbecue sauce at West Town Tavern, notes that lamb ribs are fattier than pork ribs, "which freaks some people out." Well, some people, sure. But most people are feeling the ribs so much that they're ordering Goss's version, which is meant to be a plate to share, and keeping it all for themselves.
Barn & Company 950 W Wrightwood Ave, 773-832-4000
Urban Union 1421 W Taylor St, 312-929-4302
West Town Tavern 1329 W Chicago Ave, 312-666-6175