Maude's Liquor Bar | New restaurant
Gilt Bar's Brendan Sodikoff is behind this French restaurant and bar.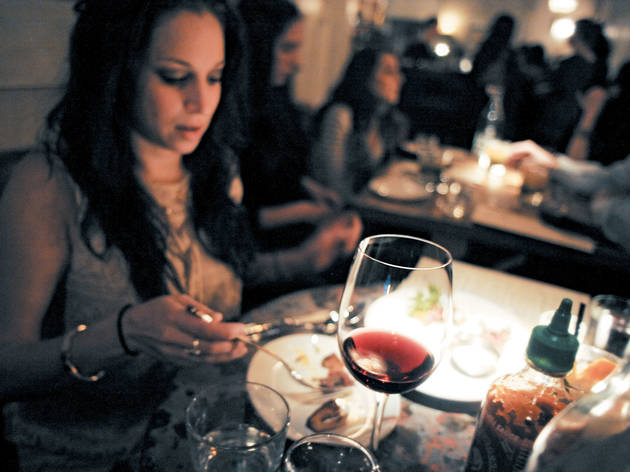 With the instant success of his first two spots—Gilt Bar and its downstairs bar, Curio—Brendan Sodikoff has launched a rapidly growing scenester-magnet restaurant empire. On January 4, he soft-opened his latest, which pays homage to classic French cooking and Old World cocktailing. On chef Jeff Pikus's menu: salad Lyonnaise served with grilled smoked pork belly, towers of raw seafood, escargot with garlic-herb butter, a torchon of foie gras with cherry jam, beef shortrib bourguignon, chicken-liver toasts and more. Drinks are divided by "sparkling" (St. German Fizz with Death's Door vodka and aperol), "stirred" (a classic Sazerac or Old Fashioned) or "smashes" (a liqueur, such as Chartreuse, shaken with muddled mint and lemon), to be consumed on two stories of salvaged chairs and tables—assuming you can score one. 840 W Randolph St, 312-243-9712.