More new looks for Ronald McDonald
McDonald's just gave Ronald McDonald a retro makeover. We've come up with some alternate new looks for the world's most famous fast-food clown.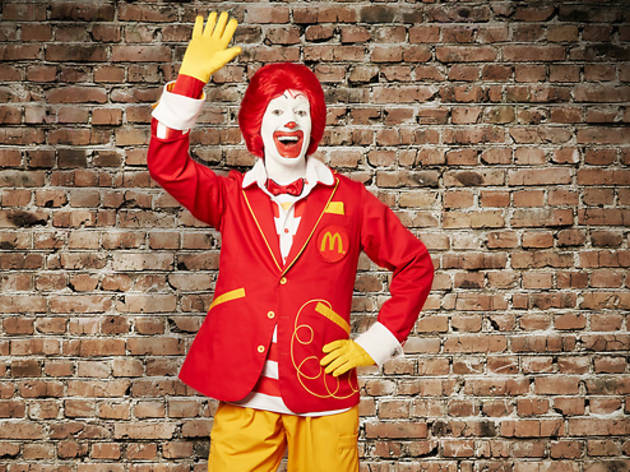 1/6
The official new Ronald McDonald Here he is, fresh off the set of The Match Game. The yellow trim on the ketchup blazer gives this a definite Charles Nelson Reilly vibe. Though that curly accent on the pocket reminds us of a cartoon ballistics wire. OHMYGODHEHASABOMBINHISPOCKET!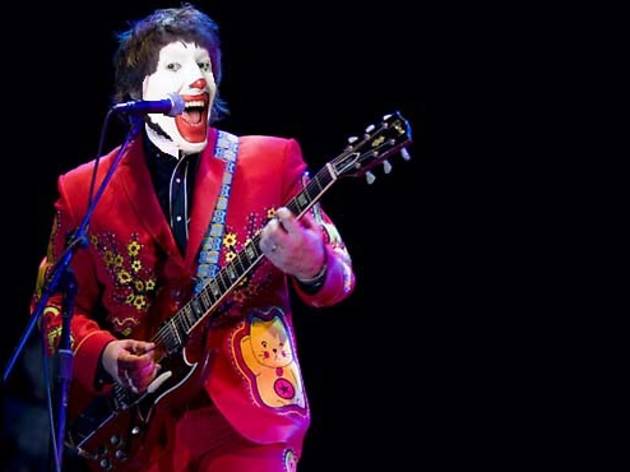 2/6
Ronald McWilco McDonald's is from Chicagoland, Wilco is from Chicagoland… the marriage just makes sense. The new Ronald also carries an Elvisy air about him (the fat era, of course), as that suit looks like one crafted by Nudie Cohn. Jeff Tweedy and company sported Nudie suits on their 2008 tour. Ronnie 2014 is clearly going for a Tweedy look.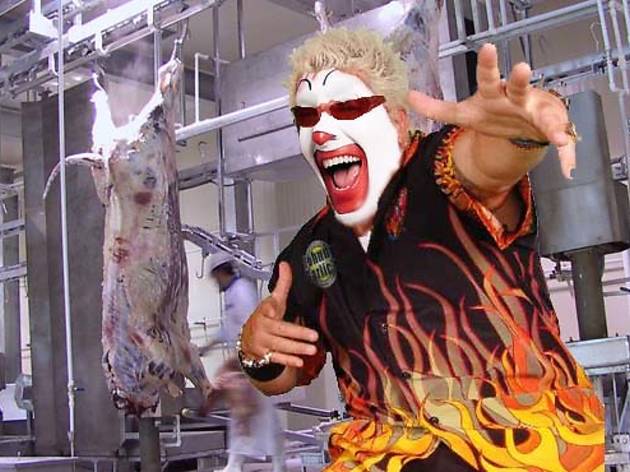 3/6
Guy McDonald Nobody captures the duodendum-straining culture of modern American eating quite like frosted douchenozzle Guy Fieri. The Food Network star is just a few shades away from clown, and his new Las Vegas restaurant is essentially circus food. The two brands belong together. How 'bout we KICK up that McRib with some DONKEY SAUCE?!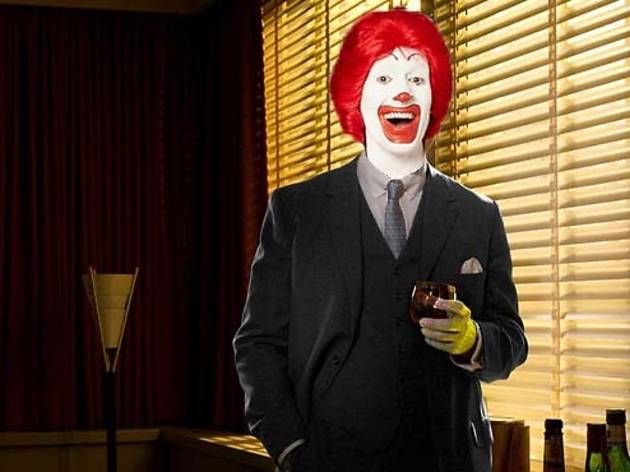 4/6
Ronald Sterling As we said, there's a certain Mad Men flair to the dapper new McDonald. Though, in terms of Mad Men style, the clown is more Ginsberg than Draper. So why not elevate the fashion and knock off the sharpest dressed man in Sterling Cooper & Partners, silver fox Roger Sterling? Also, how about a McScotch Milkshake?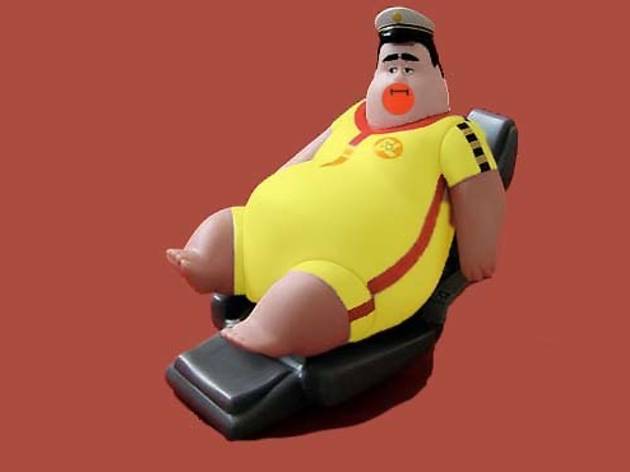 5/6
Wall-E McDonald This guy is a far better approximation of the future McDonald's customer.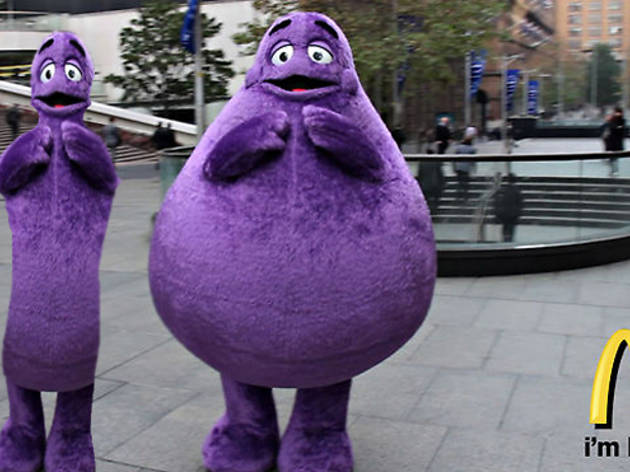 6/6
Skinny Grimace However, if McDonald's wants to capture a fitter image, why not slim down its chronically obese shake monster, Grimace? Clowns are so 20th century anyway. Ditch the rodeo bait and embrace the globular purple fat sack. We put him on steady diet of Cold Pressed McKale Juice Shooters and Filet O' Tempah from the test kitchen to help shill this junk to the quinoa crunchers on the West Coast.
Yesterday, McDonald's, the fast-food giant headquartered in suburban Oak Brook, gave its iconic clown a new look.
Well, a slightly tweaked new look.
Well, a new jacket.
As the press release points out, the beloved/child-frightening (it depends) mascot sports "yellow cargo pants and a vest, accompanied by a red-and-white striped rugby shirt." Because after eating 20 McNuggets you just want to get out there on the rugby field and scrum.
A couple things immediately came to mind: Wilco's Nudie suits, the cusp-of-the-'70s sportswear on the current season of Mad Men. So we decided to come up with more era-appropriate, 21st-century looks for Ronald. And we learned one valuable lesson: When you put a clown's face on another body, you basically get the Insane Clown Posse.