Municipal Bar + Dining Company | New bar
An upscale sports bar opens in River North.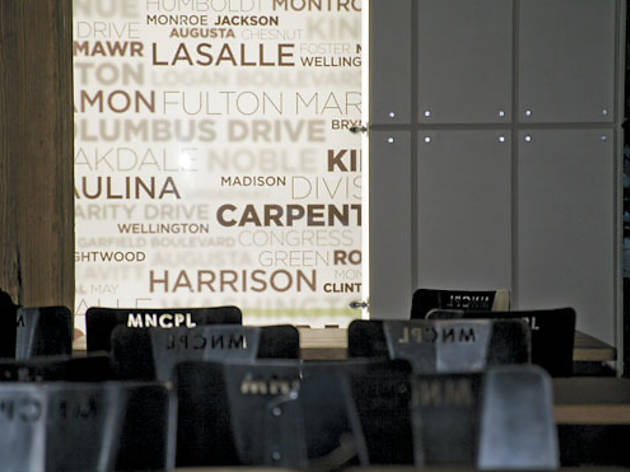 While the four-star flag is the Chicago-pride symbol (and tattoo) of choice, the unsung, Y-shaped Chicago Municipal Device (as seen on the Chicago Theatre marquee) inspired the name of this sports bar, which is outfitted with 35 TVs, El-inspired murals and upscale food (such as a NY-strip-and-short-rib duo). 216 W Ohio Ave (312-834-3109).