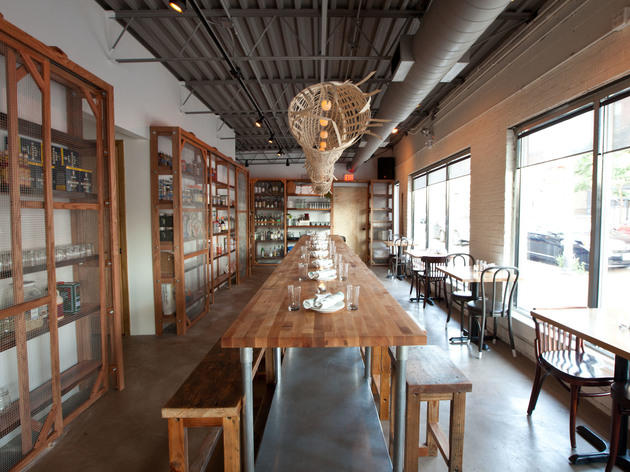 1/2
Co-owner Vicki Kim describes Mott St's design as "utilitarian."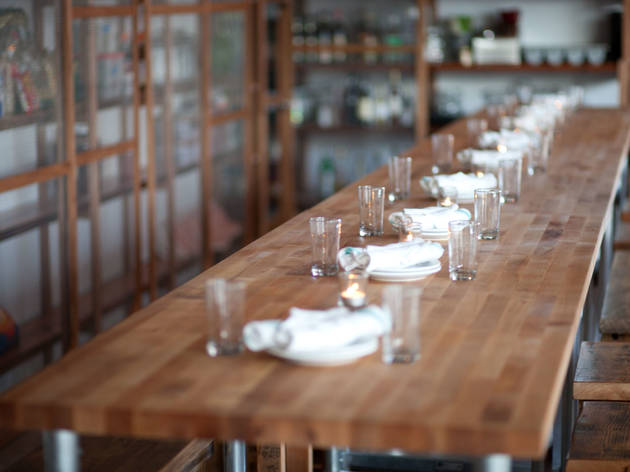 2/2
Because the Mott St space lacks a basement, the partners needed to devise storage solutions in the dining room itself, such as these shelves with screens.
Kick off patio season with Mott St. as they host an outdoor event with Floating World Sake and Tenzing Wine & Spirits. The night will feature 10 nama sakes with a full buffet with dishes like candied shrimp and kohlrabi salad, garlic fried rice and a pork roast.