North Shore Distillery Tasting Room opens
A boutique distillery will offer tours, samples and cocktails to the public.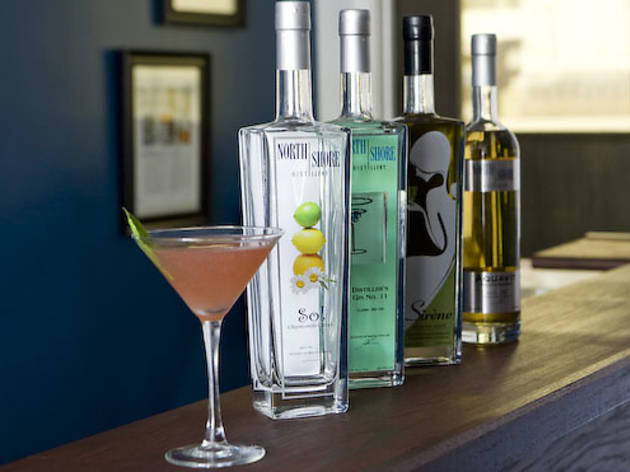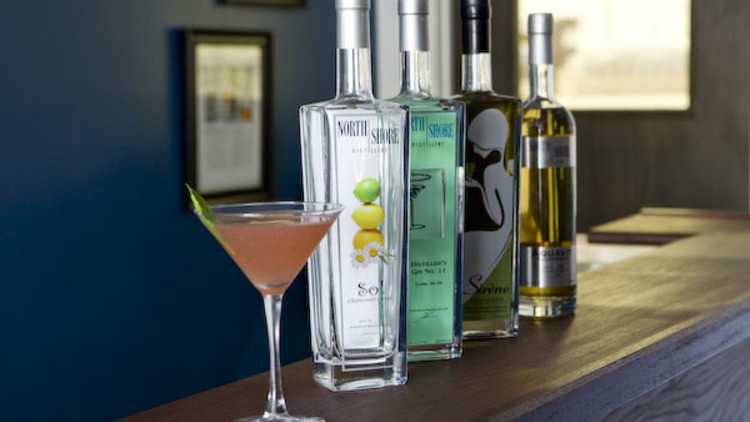 When your still has its own name (Ethel) and Twitter feed, it follows that people should get to meet her. But the law previously would not allow it. "We could have given tours," explains Sonja Kassebaum, who owns North Shore Distillery (and Ethel) with her husband, Derek, "but we couldn't pour any samples, so who wants to do that?" With their boutique distillery tucked away in north suburban Lake Bluff, tours weren't a priority anyway. But tastings were important to Ravenswood's Koval Distillery, so the two spirit makers campaigned together to have the state and local laws changed. Now, North Shore's former office has been outfitted with couches and a custom bar built by Derek, and tours will be offered on Fridays and Saturdays. The bar will offer North Shore's signature spirits, such as its award-winning gins and Sirène Absinthe Verte; new products (such as Sol, a chamomile-citrus vodka released June 1); even smaller batch "funky weird stuff" sold only on site; and cocktails (which by law can be made only with North Shore spirits), such as a grapefruit-basil fizz made with North Shore's Gin #11. Supplement the drinking with a tour of the distillery—Ethel is scheduled to be running during the tasting room's hours. The tasting room opens Fri 10 and will be open Fridays 4–8pm and Saturdays 1–6pm only. Tours ($10, includes tasting of up to five spirits) are available Fridays at 6pm and Saturdays at 2pm and 4pm. 28913 Herky Drive, unit 308, Lake Bluff (847-574-2499 or tours@northshoredistillery.com).