Orange liqueur
It plays the strong, silent supporter to tequila's star turn, but it's a must for a balanced margarita.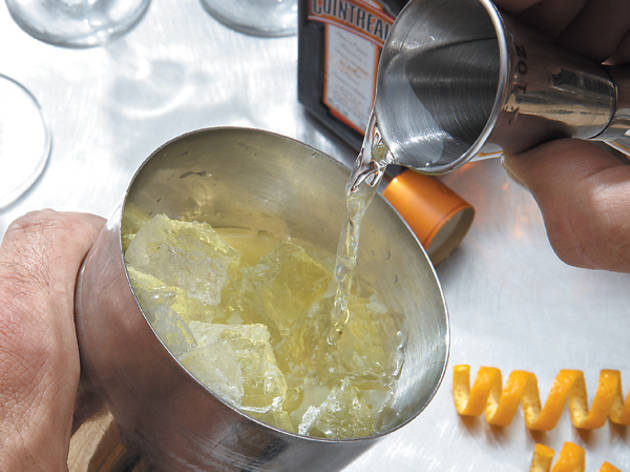 Tequila is obviously central to margaritas, and the bracing, acidic lime declares itself loudly from the first sip. But remove the orange liqueur, which tempers the sharpness of the tequila and adds crucial sweetness (or, God forbid, replace it with sugar water), and you're left with a far less interesting drink. "From a purist's standpoint, you have to have orange liqueur," says Paul McGee of Logan Square cocktail haven the Whistler (2421 N Milwaukee Ave, 773-227-3530). "It's a cocktail of three ingredients, and if you mess with one, you change the drink." While a vanguard of mixologists is making margaritas with agave syrup or smoky mezcal, those cocktails aren't technically the real deal. "Without [orange liqueur], it becomes something closer to a tequila sour," McGee says.
TRY THIS Mercadito (108 W Kinzie St, 312-329-9555) serves its Margarita Tradicional ($9.50) with a housemade Curaçao orange liqueur, which uses the bitter laraha orange. Gran Torres is the orange liqueur of choice in the gold margarita ($7) at Frontera Grill (445 N Clark St, 312-661-1434).