Pickled summer | Trending
Chefs are drawing out summer with a little help from vinegar.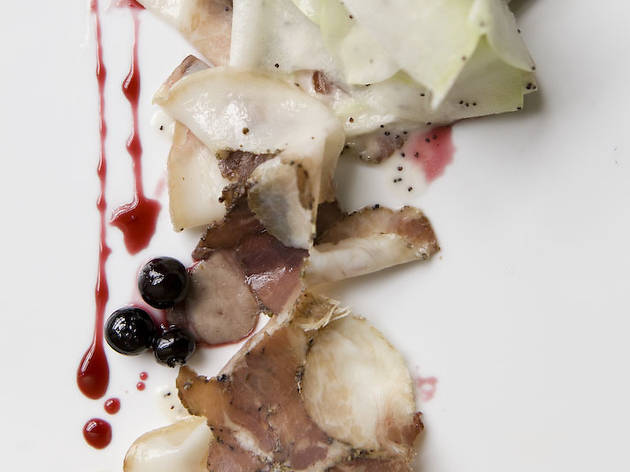 1/2
Photograph: Erica Gannett
Pastrami pig's head with pickled blueberries and shaved kohlrabi at Custom House Tavern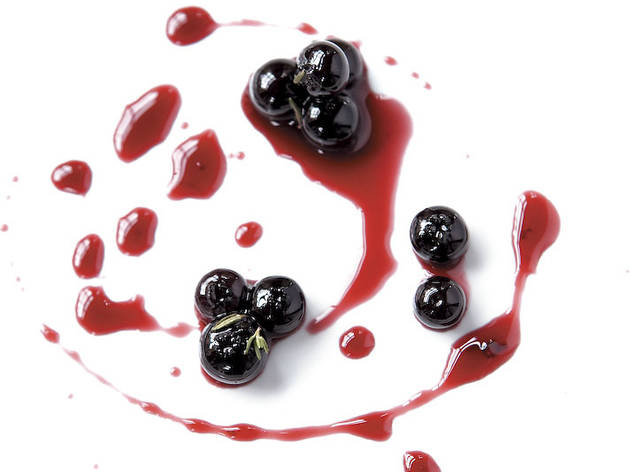 2/2
Photograph: Erica Gannett
Pickled blueberries at Custom House Tavern
Conventional wisdom says this is the time of year to start letting go. See ya, blueberries! So long, peaches! And helloooo, potatoes. Then again, maybe it doesn't have to be this way. Glance at any number of menus around town and you'll see that chefs have extended the summer season thanks to some quick pickling. At Custom House Tavern (500 S Dearborn St, 312-523-0200), Perry Hendrix adds pickled bluberries to his pastrami appetizer; at Lula Cafe (2537 N Kedzie Blvd, 773-489-9554), Jason Hammel pairs them with short ribs. Over at Vincent (1475 W Balmoral Ave, 773-334-7168), pickled stone fruits go in a salad. And at Hearty (3819 N Broadway, 773-244-9866), pickled peaches accompany chopped liver. Like all food fads, this movement creates a dilemma—do you eat like a trendster or do you let summer die? In sunnier cities, that choice may be more complicated. But this is Chicago, trendster! Gotta draw out summer any way you can.