Restaurant picnics | Trending
A few cafes are giving new meaning to eating out.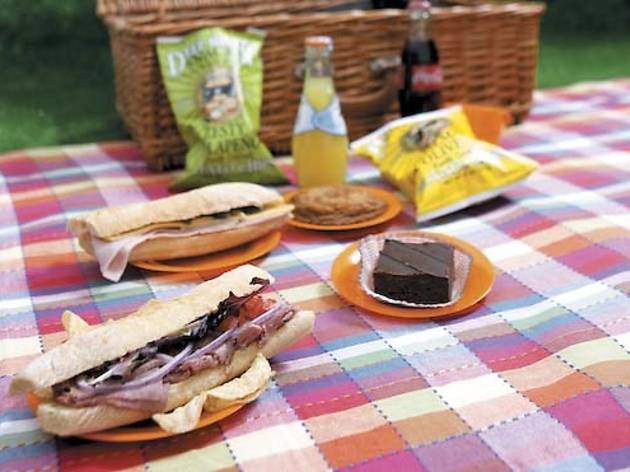 Sunny, cool breezes, 85 degrees: These are the conditions that make cafés nervous. How to convince the public to eat indoors when the only place it wants to be is out? The answer is the picnic basket. Or, in the case of Fritz Pastry, the reusable canvas tote bag, which the bakery fills with cheddar cheese–zucchini sandwiches, orzo salad, goat-cheese crostini and hand pies ($24), a portable meal that enables one to eat a Fritz lunch on the beach, in the park or anywhere else picnics occur. Though let's be real: Most of the Toni Patisserie picnics (choice of a baguette sandwich or salad; chips or bread; brownie or cookie; and bottled drink for $25, pictured) are going only one place, and that's Millennium Park. And though "picnicking " at Ada St. is really just taking their regular menu (and the occasional outdoor-only option) and eating it on their picnic tables, it still counts. Sure it's the same food you get inside, but there it's not a picnic—it's just dinner.
Ada St. (1664 N Ada St, 773-697-7069)
Fritz Pastry (1408 W Diversey Pkwy, 773-857-2989)
Toni Patisserie and Cafe (65 E Washington St, 312-726-2020)