Roka Akor and Bombay Spice Grill & Wine | Restaurant review
One address, two price points.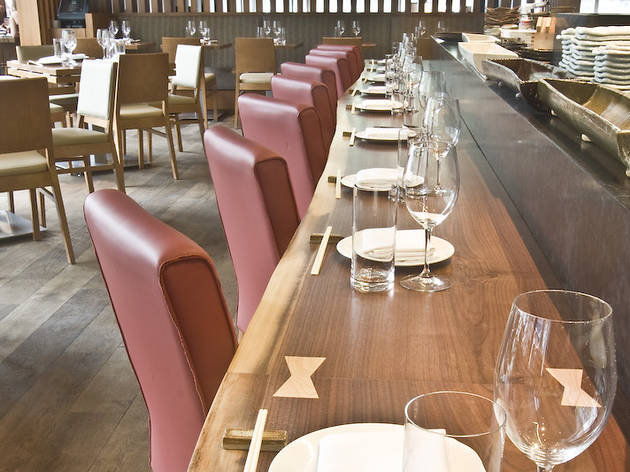 1/6
Photograph: Martha Williams
Roka Akor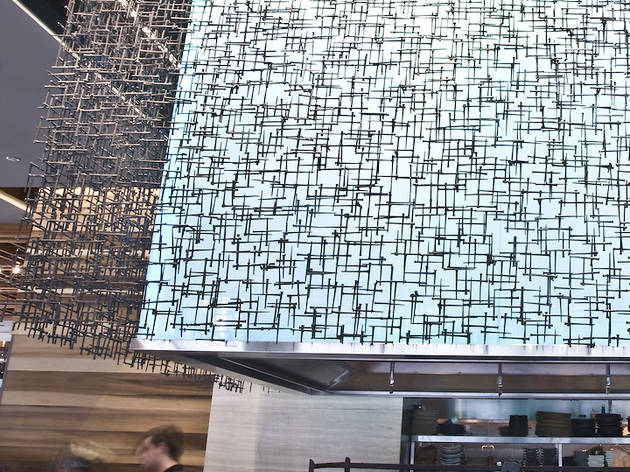 2/6
Photograph: Martha Williams
Roka Akor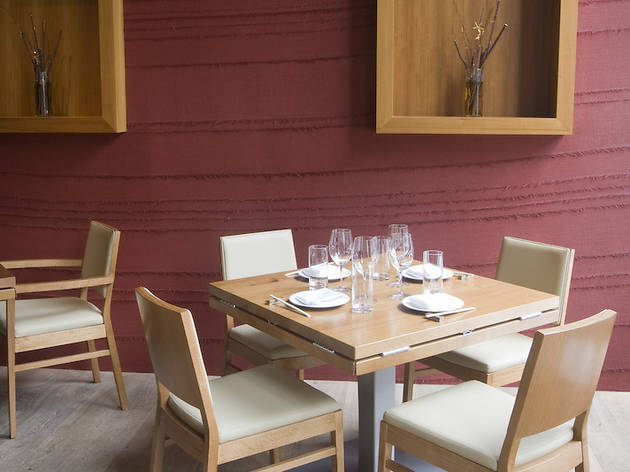 3/6
Photograph: Martha Williams
Roka Akor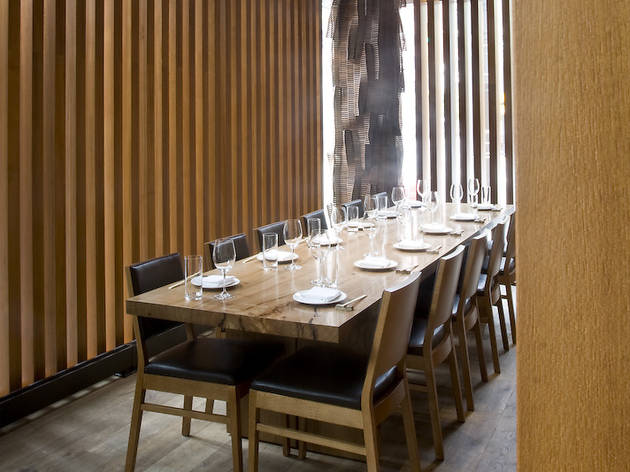 4/6
Photograph: Martha Williams
Roka Akor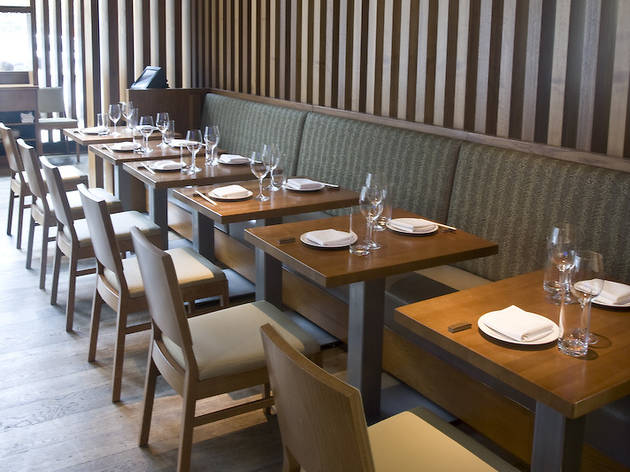 5/6
Photograph: Martha Williams
Roka Akor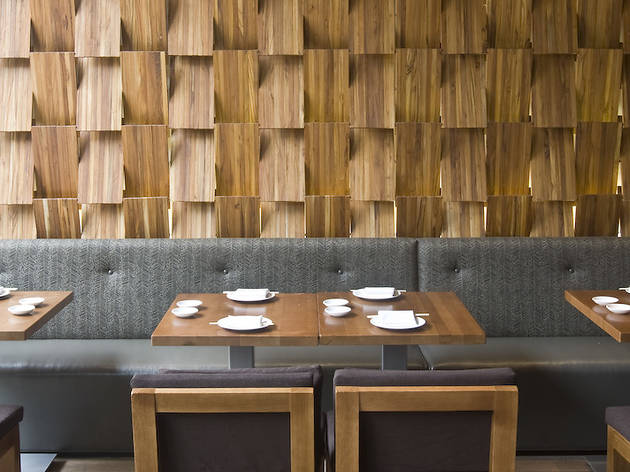 6/6
Photograph: Martha Williams
Roka Akor
If we're eyeballing another recession, nobody told JNK Concepts. The Phoenix-based brand brought its glitzy Japanese steakhouse Roka Akor to Chicago a couple of months ago, aiming its Wagyu cuts, unparalleled high-end sake list and towers of gleaming sashimi at deep-pocketed scene-grabbers. It's working. The place is packed with a nouveau riche demo that had me wondering more than once just what exactly a consultant does all day, and how I might become one. These are the folks who don't blink at plopping down $18 for a gin-sake-mezcal concoction dubbed "The One" or $144 for an eight-ounce purebred Wagyu steak. (No, that is not a typo.)
The thing is, the nigiri and sashimi are hardly distinguishable from any other upper-tier raw joint in town, so you might want to skip the sushi and focus instead on building a meal out of small plates: grilled chicken wings with thin salt flakes and lime for doctoring; beautifully charred tomatoes and smoky eggplant doused with a soy vinaigrette; blistered shishito peppers that take a light dusting of bonito flakes and a splash of yuzu. As you can tell, the standouts on the menu come from the robata, a Japanese-style grill powered by binchotan charcoal that's beloved for its nearly smokeless ability to produce intense heat. The robata does justice to those steak cuts, singeing the outer flesh to a salty crust while leaving the inner meat candy-apple red. But unless you're playing with Daddy's (or sugar Daddy's) money, skip the Wagyu and ask for the chef's selection. Recently, it was sabatan, an insanely marbled cut taken from between the shoulder and under the ribs of Snake River Farms' domestic Wagyu, perfectly grilled and fanned out as beautiful red rectangles. At $32 for a six-ounce portion, it was a comparative steal—not to mention it's among the best steaks I've had.
[node:14923271 noterms cck=field_caption; cck=field_credits;]
If Roka is JNK's take on excess, its adjacent sibling, Bombay Spice, is its lesson in restraint. Vibrant colors and an airy feel carry over to breezy, herb-garnished cocktails and lighter takes on Indian classics. By design, you won't find the intense richness that clarified butter (ghee) adds to this cuisine, because somewhere along the line, the concept swapped out ghee in favor of olive oil. And if you're a fan of Indian food for its heat, you won't find that here, either (even the vindaloo is relatively tame). But where the food lacks punch and complexity (things I love and typically demand from Indian food), it makes an earnest effort with execution, looking to win over the crowd just starting to dabble in this cuisine. Lentil cakes get crunchy noodles plus tart tamarind and cool yogurt, sweet and creamy korma sauce bathes tender lamb, and minced chicken keema mixes with silky spinach flecked with fenugreek (an Indian herb). Check your Devon comparisons at the door and you can have a lovely meal—at a price much less painful than that at Roka Akor.