Saturday Sausage Shop at Longman & Eagle | Restaurant review
A new space hosts a new pop-up.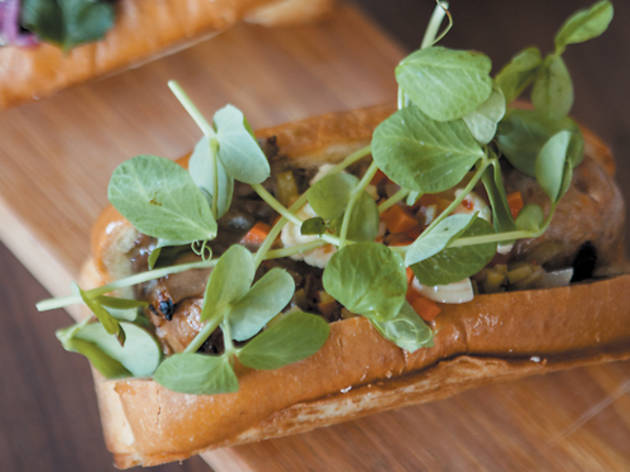 Seats have always been at a premium at L&E, so it is irrefutable good news that there are a dozen or so more of them now available (for drinking at least) in the Off Site Bar, an intelligently designed annex to the main restaurant. On Saturdays, Longman sous chef Matthew Sliwinski turns the space into his personal sausage shop, serving giant housemade sausages (a bratwurst in a too-loose casing and a rustic, slightly spicy wild-boar sausage on my visit) in buttery brioche buns with chips and a spunky mayo-based dip. Packaged in to-go containers, these links have picnic potential written all over them…just as soon as Tom Skilling gives us the okay. Saturdays beginning at 11am until sold out. 2657 N Kedzie Ave (773-276-7110).