Seasonal desserts
At HotChocolate, every ingredient has its day.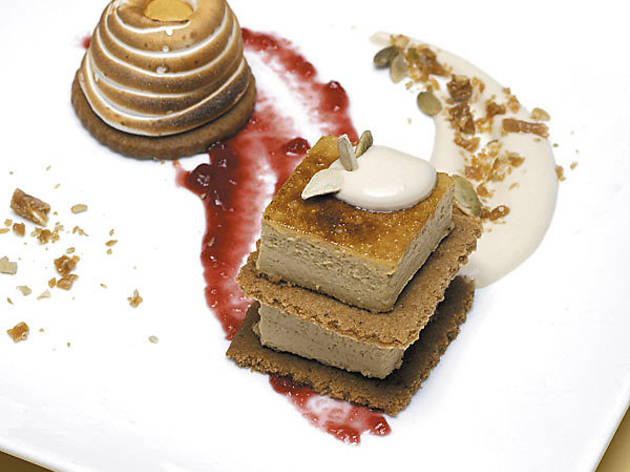 1/4
FALL Segal uses only fresh, preservative-free cream cheese from Zingerman's in Ann Arbor, Michigan, for her pumpkin cheesecake (flanked by a sweet-potato ice cream baked Alaska). She's "really into anything that's natural," a preference that extends to the fruit she chooses and just about everything else.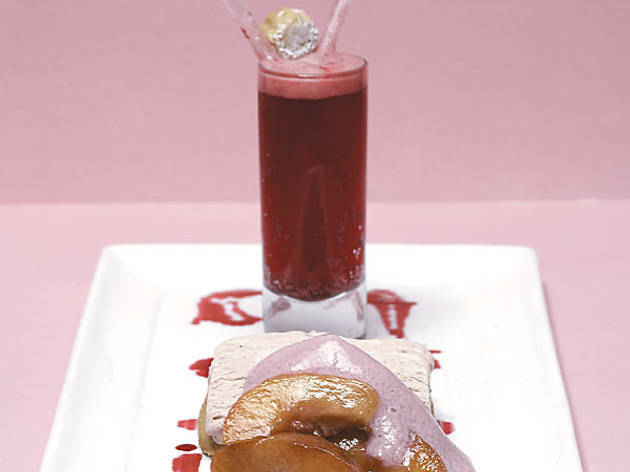 2/4
SUMMER In her raspberry semifreddo on fleur de sel shortbread with roasted peaches, raspberry soda and raspberry sorbet, Segal is showing one of her signature moves: presenting the same ingredient (raspberries, in this case) multiple ways.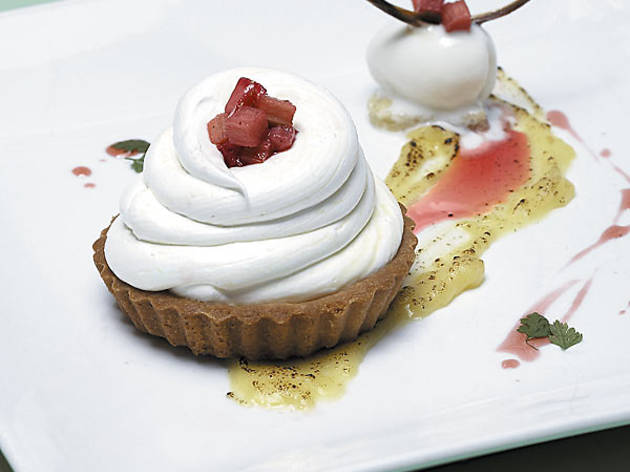 3/4
SPRING Here, a Meyer-lemon cream pie is filled with a warm strawberry-rhubarb compote. Making sure the flavors are harmonious is a priority for Segal. "I poach my rhubarb in the strawberry liquid," she says. "I'm infusing flavors in flavors."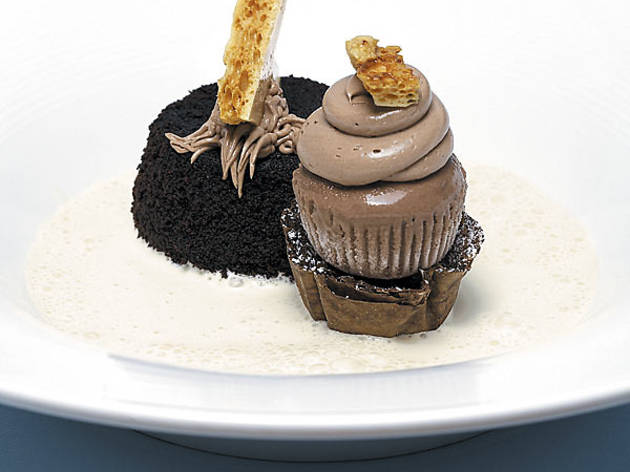 4/4
WINTER Though this Study in Chocolate Cake is a year-round staple on HotChocolate's dessert menu, Segal sees it primarily as a winter treat. In her mind, freezing temps are "associated with chocolate and nuts and spices."
Mindy Segal was working at Metropolis 1800, chef Erwin Drechsler would take her with him to the farmers' market. Back then it was in a high-school parking lot, and it was only on Saturdays. "There were no chefs there," Segal remembers. "Except for us and maybe Rick Bayless."

Despite the market's then lack of popularity with professional chefs, Segal quickly became smitten with the notion of seasonal cooking. Now, if you want an apple dessert at her restaurant HotChocolate (1747 N Damen Ave, 773-489-1747), the cold months are your only chance.

"I am a flavor technician," Segal says. "I like using the bounty of the harvest as my muse." To that end, when she builds a recipe, she starts with an ingredient—fruits, mostly—and builds around its flavor profile. "All of my desserts are studies on the flavor [of the raw ingredients]," she says. Here are just a few places her studies have led her in the past.