Six sommeliers you should know
These professionals bring vitality and approachability to Chicago's wine scene.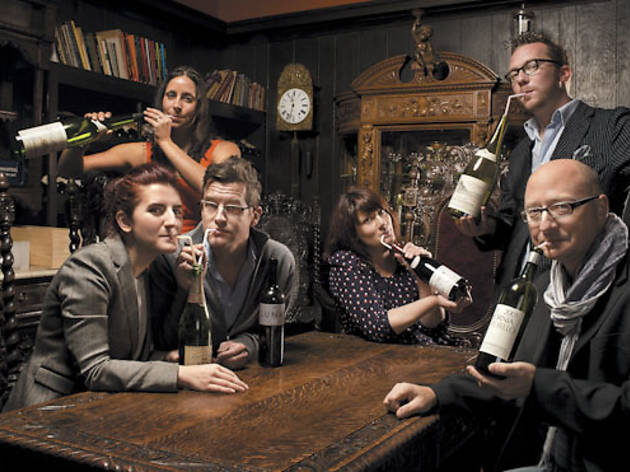 Jean Tomaro
Beverage director at Maude's Liquor Bar, Gilt Bar, Au Cheval and Bavette's Bar & Boeuf
Brendan Sodikoff's rapidly expanding empire is most often associated with cocktails—smashes at Maude's, old-fashioneds at Bavette's. Yet each also has a distinct wine list, overseen by Tomaro, who left her job as a sommelier at L20 to open Gilt Bar. The focus on small-production Champagne at Maude's or on Bordeaux at Bavette's may intimidate a casual wine drinker at first glance, but Tomaro keeps each list accessible by limiting choices and, at Gilt, including a $4 table wine. Au Cheval's list is the smallest, with lighter, higher-acid wines that cut through the rich food. "The image of the sommelier has changed," Tomaro says, from "the older gentleman with a snobbish air who would take advantage of you" to "someone who just wants to share their enthusiasm."
---
Rachel Driver Speckan
Beverage director at City Winery Chicago
When diners sit down at this massive, NYC-imported restaurant/bar/winery/music venue, servers place a small glass in front of each person, then fill it with an "amuse" of one of the compound's 18 housemade wines (primarily made with New World–grown grapes), explaining its flavor profile. "It opens the door to communication," says Driver Speckan, who developed her penchant for wine education over the six years she spent at Lush Wine & Spirits, where she was the general manager. This makes her a natural fit for a place that prides itself on encouraging diners to actively engage with wine through classes, tastings, dinners, winemaking or merely exploring Driver Speckan's 425-label wine list, which leans Old World.
---
Jeremy Quinn
Sommelier at the Bluebird, Telegraph and Webster's Wine Bar
A customer came into Telegraph recently, glanced at the menu and announced he didn't recognize a single wine on it. "I was convinced he was going to close the list and walk out the door," Quinn recalls. Instead, the guy said, "I love it." "To introduce people to new things is kind of Telegraph's reason for existence," explains Quinn, who began working at Webster's as a server in 2000 and worked his way up to sommelier in 2003. At Telegraph, he helps diners learn about new grapes by pairing his often-obscure selections with chef Johnny Anderes's food—for instance: dry sherry and olives, a classic combination in Jerez, Spain. "The sherry might not make a whole lot of sense, but once you taste that with the olives, people go, 'Whoa, now I get it! That's why they make this wine here.' "
---
Shebnem Ince
Sommelier at the Gage and Henri
Ince's father managed a Gold Coast wine store for decades, and she followed in his path, running Lakeview's Que Syrah for four years. Billy Lawless recruited her to open the Gage, a handsome gastropub, in 2007, followed by the elegant Henri in 2010, where her wine list focuses on small producers "who own their land…and allow the grapes to express their place." She balances that interest with those of her more conservative clientele. "Sommeliers as a group tend to go for that weird little wine that's only produced in one hectare up in the alpine cliffs of Switzerland, and children have to cry on it first," Ince says. "You have to be careful not to be dazzled by that kind of stuff all the time.… I have to make sure that our clients…don't feel excluded from the party."
---
John Aranza
Owner and wine director at Autre Monde
"If you walk into a retail [wine] store, it can be intimidating," admits Aranza, the only person we know of to have the titles of sommelier (he worked under the famed Henry Bishop at Spiaggia) and horror-and-sci-fi-movie-memorabilia store owner (Berwyn's Horrorbles). "But when there's a neat story or a family tradition tied into [the wine], or a locale near where somebody vacationed," people connect to it. This is Aranza's mission for Autre Monde's small wine list: "Artisan producers, really eclectic varietals, and things that can really transport the guest—even though they're on Roosevelt Road." And if someone asks for a sauvignon blanc? "[I say,] Well, you know, we don't have one on the list, but you really need to try this furmint that's from Slovenia that has very similar characteristics. And after they taste it, they love it."
---
Jason Wagner
Sommelier at RM Champagne Salon and Nellcôte
A newcomer to Chicago, Wagner learned the ropes of Italian and French wines as a sommelier at New York City's A Voce, mastered the classics as wine director of NYC's L'Atelier de Joël Robuchon and, in between, dove into natural (i.e., minimally manipulated) wine while working at Brooklyn wine store UVA. "This is a little counter-intuitive," Wagner posits, "but at both [Nellcôte and RM], you're hard-pressed to find something super-recognizable. And when people are given a list where they don't recognize anything, they're kind of like, 'All right, well, fuck it, we're gonna have to explore.' It's actually made the guests feel more comfortable about [saying,] 'I need to talk to somebody.' "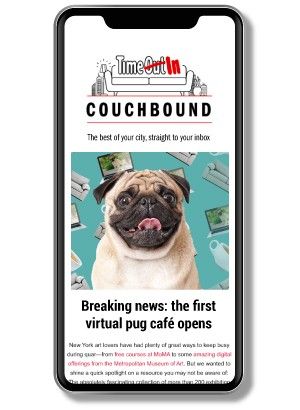 An email you'll actually love
Sign up to our Couchbound newsletter and bring the city to your sofa
Subscribe now