Six spots for artisanal foods
Vinegars, cheese, fresh pasta—these shops have it all.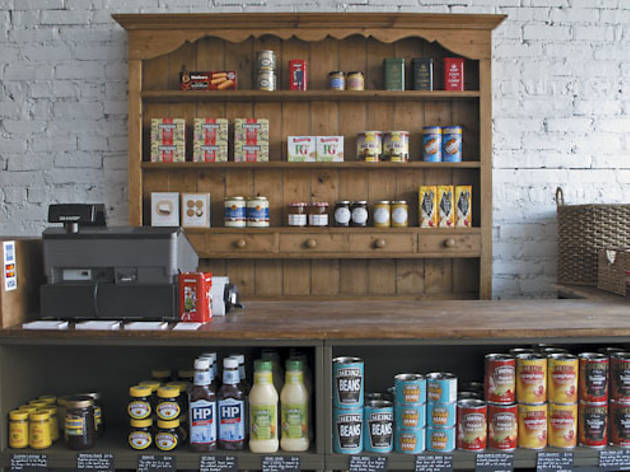 Fox & Obel Okay, sure, this artisanal grocer—one of Chicago's first, and certainly one of its biggest—stocks fresh produce and pantry staples. But is anybody really doing their weekly grocery shopping here? Not really—we're here for the jams, the vinegars, the oils, the hard-to-find spices and the exemplary breads. 401 E Illinois St (312-410-7301). 6am–midnight.
Oh, Olive! Olive oil is oft thought to be the key to a long life (picture a wrinkly Greek woman well into her nineties—inspiring, right?), so this joint—with 28 varieties of extra-virgin olive oil—is like the fountain of youth. Oils from near (California) and far (Tunisia) are center stage, but an assortment of teas, vinegars, pastas and spices is also offered. 904 W Armitage Ave (773-897-7881). 11am–6pm.
Pasta Puttana Head "pasta whore" Jessica Volpe wears her title with pride, and for good reason: Her storefront location is the result of massive success at the farmers' markets. The West Town shop revolves around her fresh and homemade pastas; all other items in stock are chosen to pair with the noodles. 1407 W Grand Ave (773-439-9623). Tue–Fri noon–7pm; Sat noon–5pm.
Pastoral Small-batch artisan cheeses are cut to order at this friendly, well-stocked wine-and-cheese shop. The place is attitude-free, and if you're new to the game, a staffer will help you pair your Neufchâtel with your sauvignon blanc. Grab a Spanish cheese plate to go and—bam!—instant picnic. 2945 N Broadway (773-472-4781). Mon–Fri 11am–8pm; Sat 11am–7pm; Sun 11am–6pm.
Provenance Food & Wine When this wine and comestibles shop opened in Logan Square, few may have guessed it would be going strong—and with a second location in Lincoln Square—several years later. The only conclusion that can be drawn from this? Blue Liners love wine, cheese and specialty crackers. 2528 N California Ave (773-384-0699). Mon 11am–8pm; Tue–Sat 11am–9pm; Sun 11am–7pm.
Spencer's Jolly Posh Foods Nick Spencer, another market veteran turned shop owner, modeled his new shop after farmhouses in the U.K. It's stocked with his British and Irish sausages and dry-cured bacon, as well as an array of both imported goodies and local food products. Stop in for a cup of tea and stay for a sandwich. 1405 W Irving Park Rd (312-415-6919). Mon–Fri noon–7pm; Sat 10am–6pm; Sun 10am–5pm.