Southport: The comfort food stop
Butter burgers, corn bread and more off the Brown Line.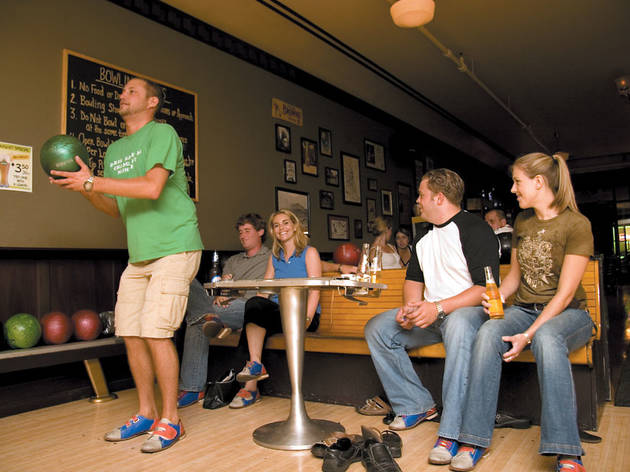 1/2
Photograph: Martha Williams
Southport Lanes & Billiards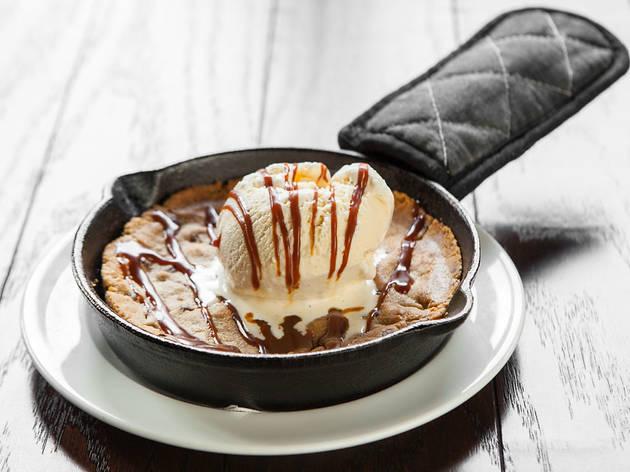 2/2
Photograph: Erica Gannett
Crosby's Kitchen
We find this little niche of the Southport Corridor between Lakeview and Roscoe Village pretty cozy, and the local fare reflects it. Southport Lanes & Billiards (3325 N Southport Ave, 773-472-6600) is a pitch-perfect Midwestern tavern, its handful of built-in bowling lanes watched over by a Schlitz mural. A butter burger and an order of cheese curds takes you straight north to Wisconsin, where full-fat dairy is king. Newcomer Crosby's Kitchen (3455 N Southport Ave, 773-883-2525), decked out with cheery white subway tile and cushy booths, reads like a dieter's nightmare—deviled eggs, Parmesan-cream spinach dip—but there's something about corn bread with warm maple butter that calls our name on a cold winter's night. Newport Bar & Grill (1344 W Newport Ave, 773-325-9111) is a fairly typical sports bar, but with way better beer (microbrews from the Midwest to the South), as well as beer-battered macaroni and cheese wedges. Sold.
Tracking the history
Construction date
1907
Back then…
The celery-farming community of Lake View Township was annexed into Chicago in 1889, leading to the construction of Weeghman Park (now Wrigley Field) to the east in 1914 and a shopping district to the south in 1917, anchored by Wieboldt's department store at Belmont and Ashland Avenues.
Last renovation
2007–08, when the station installed platform extensions, ADA accessibility and a leak-proof entrance canopy
Unique features
Thirsty? One of the station's exits leads directly into the Galleria liquor store (3409 N Southport Ave, 773-857-6200).—Julia Borcherts
Tasty nearby stops
Belmont
Indie Burger Grass-fed burgers, vegan gyros and Intelligentsia coffee are a welcome addition to a stretch filled with chains. 1034 W Belmont Ave (773-857-7777).
Paulina
Frasca Pizzeria and Wine Bar Grab a bottle of vino (half off on Monday nights) to pair with a thin-crust, Neapolitan-style pie. 3358 N Paulina St (773-248-5222).