Storefront Company opens in Wicker Park
"Farm cuisine" from the folks behind Debonair. No, really!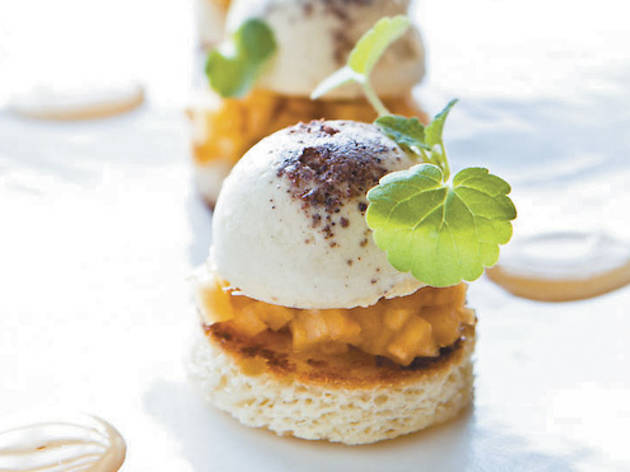 Whatever you might expect from a restaurant by the [node:148347 link=Debonair Social Club;] folks (Midori shots, Totally Awesome '80s nights), it probably doesn't match Storefront Company. Touting "farm cuisine" and "modern cooking," Storefront (a collaboration between the Debonair team and award-winning chef Bryan Moscatello) will offer quinoa fries with Madeira sorbet, foie gras "bombes" (pictured) and, as of press time, no Tears for Fears. 1941 W North Ave (773-661-2609, thestorefrontcompany.com).