Studio Paris | New bar
The Melman brothers open a sceney bar above their restaurant, Paris Club.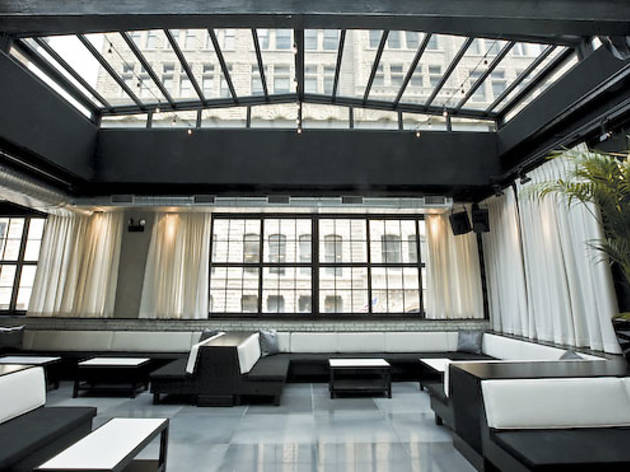 Studio Paris R.J. and Jerrod Melman have transformed the roof of their restaurant, Paris Club, into a sceney bar, where roving photographers snap black-and-whites of the crowd beneath a retractable roof, small plates (such as "drippings" on toast) are served until 10pm, and the drink of choice is a Champagne cocktail or a refreshing swizzle. (That is, many swizzles: The place is reservations only with a table minimum, and after 9pm Wednesday–Sunday, it's all bottle service.) 59 W Hubbard St, upstairs (312-595-0800).