Sweet and savory brunch options
Brunches that hit both sweet and savory notes.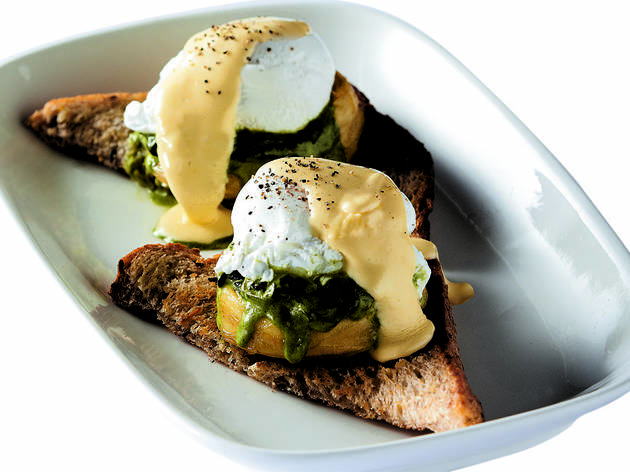 1/4
Photograph: Joe Bankmann
SAVORY: Eggs Sardou at Old Town Social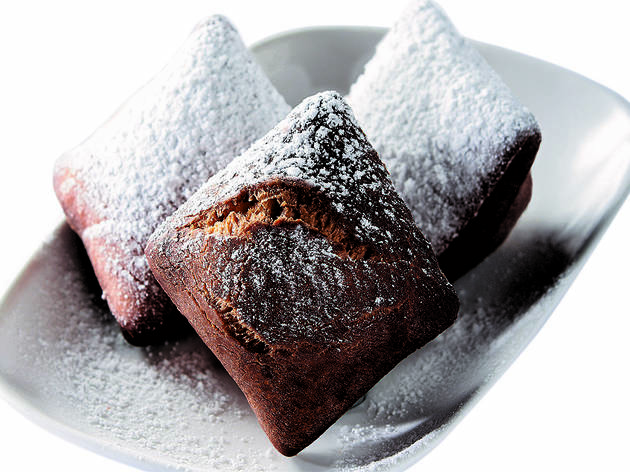 2/4
Photograph: Joe Bankmann
SWEET: Beignets at Old Town Social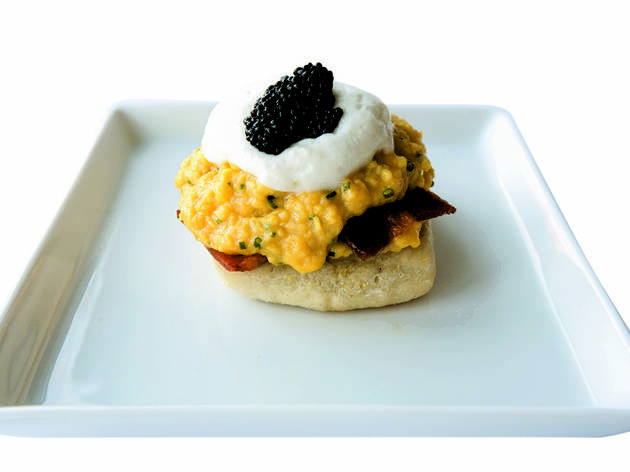 3/4
MBA
SAVORY: Soft scrambled egg at Jam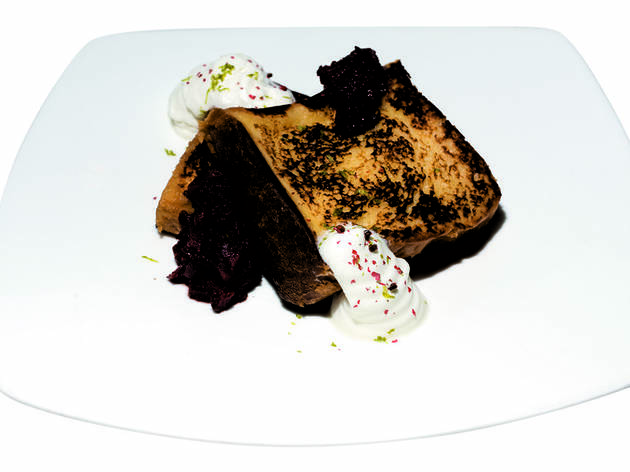 4/4
Photograph: Martha Williams
SWEET: Malted custard French toast at Jam
You've decided where to brunch and what time to meet there. Now comes the hard part: figuring out whether you're going to eat pancakes or eggs; French toast or a burrito. Boiled down, you must decide whether you are going to eat sweet or savory. And it's hard. It's like choosing between your mom and your dad, your iPhone and your MacBook, the Blackhawks and, um…the Blackhawks?
But it doesn't have to be this way. There are places that make it easy to answer the sweet/savory question by not answering it. Because the obvious answer is: both. And to do that, you need to go to a brunch spot that traffics in both sweet and savory entrées, as well as (and this is the harder find) sweet and savory sides, so you can try a bit of everything. Allow us to lay it down for you in this chart.
Perennial Virant
Savory entrée
Seared steak with home fries
PAIR WITH
Sweet side
Sticky bun

Sweet entrée
French toast
PAIR WITH
Savory side
Grilled house-smoked bacon
---
Old Town Social
Savory entrée
Eggs Sardou
PAIR WITH
Sweet side
Beignets

Sweet entrée
Bananas Foster French toast
PAIR WITH
Savory side
Hash brown casserole
---
Jam
Savory entrée
Smoked ham omelette
PAIR WITH
Sweet side
Pastry of the day

Sweet entrée
Malted custard French toast
PAIR WITH
Savory side
Soft scrambled egg
---
HotChocolate
Savory entrée
Smoked fish platter
PAIR WITH
Sweet side
Doughnuts

Sweet entrée
Buttermilk pancakes
PAIR WITH
Savory side
Housemade sausages
---
Owen & Engine
Savory entrée
Full English fry-up
PAIR WITH
Sweet side
Scones with clotted cream

Sweet entrée
Scottish pancakes
PAIR WITH
Savory side
Chips with malt vinegar aioli
---
Southport Grocery
Savory entrée
Breakfast bruschetta
PAIR WITH
Sweet side
Grilled coffee cake

Sweet entrée
Bread pudding pancakes
PAIR WITH
Savory side
Chicken sausage links
---
Julius Meinl
Savory entrée
Truffled croque-madame
PAIR WITH
Sweet side
Chocolate croissant

Sweet entrée
Nutella crêpes
PAIR WITH
Savory side
Black Forest ham
---
MarketHouse
Savory entrée
Biscuits and gravy
PAIR WITH
Sweet side
Beignets

Sweet entrée
Ricotta waffles
PAIR WITH
Savory side
Bacon
---
City Provisions
Savory entrée
Whitefish, smoked trout and smoked salmon on a bagel
PAIR WITH
Sweet side
Sweet scone

Sweet entrée
Doughnut holes with chocolate sauce
PAIR WITH
Savory side
Duck fat fries