Tea time
Five tea houses to warm you this weekend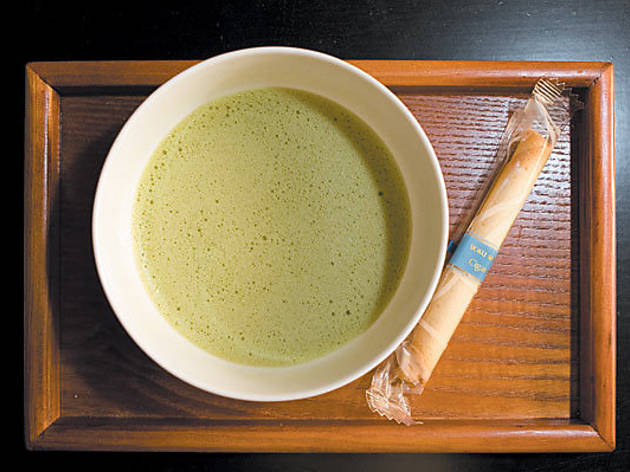 1
Nada Tea and Coffee (1552 W Fullerton Ave, 773-529-2239)
This minimalist Lincoln Park tea bar specializes in Japanese green teas, so settle in at the counter for a cup of earthy sencha or frothy matcha, paired with a buttery Yoku Moku cookie.
2
Saint's Alp Teahouse (2131 S Archer Ave, 312-842-1886)
More high-tech Hong Kong than traditional tea ceremony, this Chinatown teen hangout serves hot milk teas in subtle flavors like almond and gingerbread.
3
Russian Tea Time (77 E Adams St, 312-360-0000)
The dining picks of blue-hairs may not always be trustworthy, but they know where to find elegant, old-world tea service worth a splurge.
4
My Place for Tea (3210 N Sheffield Ave, 773-525-8320)
Take a whiff from the jars of complex loose-leaf teas—many blended in-house—then choose a cup to sample before stocking up on leaves for home brewing.
5
Dream About Tea (1011 Davis St, Evanston, 847-864-7464)
There's not much to look at in this bare-bones tea shop, but subtle teas like apricot-peach or lemon wintermint are sufficient stimulation for the senses.