The bar chart | August 18–24, 2011
Our heated assessment of where to drink this week.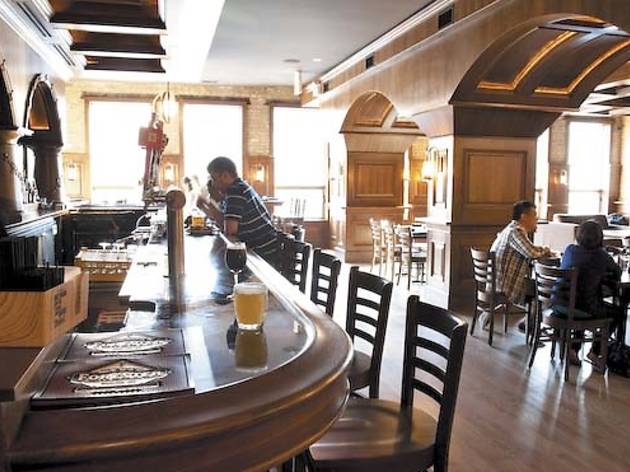 The Aviary You've been to the Aviary. But have you had the tasting menu at the Aviary? (See, it never ends.) 953 W Fulton Mkt (no phone). file under:cocktailians, date night, weird science
Elixir
Well-crafted cocktails in a sharp room. A waitlist for a table. Welcome to the Gayviary.
3452 N Halsted St (773-975-9244).
file under:
cocktailians
,
date night, gay scene
Innbar This hotel bar isn't new, but the rooftop-farm-to-table cocktail menu is, via MarketHouse's Scott Walton. 162 E Ohio St (312-787-3100). file under:cocktailians, the great outdoors, tourist temple
Lush Roscoe Village West Town now shares its snackmaster (and its duck-fat popcorn) with this location. 2232 W Roscoe St (773-281-8888). file under:good enough to eat, neighborhoodie, winos
Old Town SocialChefs live out their DJ fantasies on the turntables during Tuesday industry nights. 455 W North Ave (312-266-2277). file under:beer geeks, good enough to eat
Revolution Brewing More beer! Less waiting! (Translation: A second-floor bar opened.) 2323 N Milwaukee Ave (773-227-2739). file under:beer geeks, neighborhoodie
Rittergut Summer will be gone soon, and so will the days of drinking wine outside mere moments after work. 10 S Wacker Dr (312-559-1832). file under:the great outdoors, winos
Studio ParisMove over, Billy Dec. Lolla brought an A-list crowd to this second-floor club. 59 W Hubbard St (312-595-0800). file under:buy the bottle, see and be scene
Telegraph
Beautiful wine, detailed food, intimate space: Logan Square is in love. (We don't blame it.)
2601 N Milwaukee Ave (773-292-9463).
file under:
date night, good enough to eat, winos
West on North Cheap food, nice patio: The Cleos/Marble formula is now applied to Humboldt Park. 2509 W North Ave (773-278-7710). file under:the great outdoors, neighborhoodie