The bar chart | Feb 7–13, 2013
Our heated assessment of where to drink this week.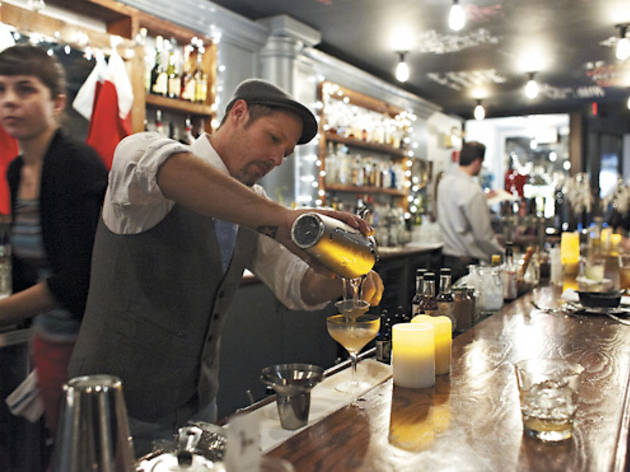 1/4
Photograph: Jason Little
Found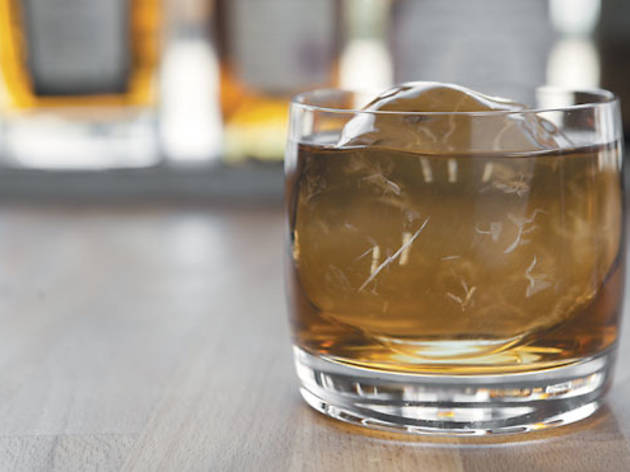 2/4
Photograph: Erica Gannett
Billy Sunday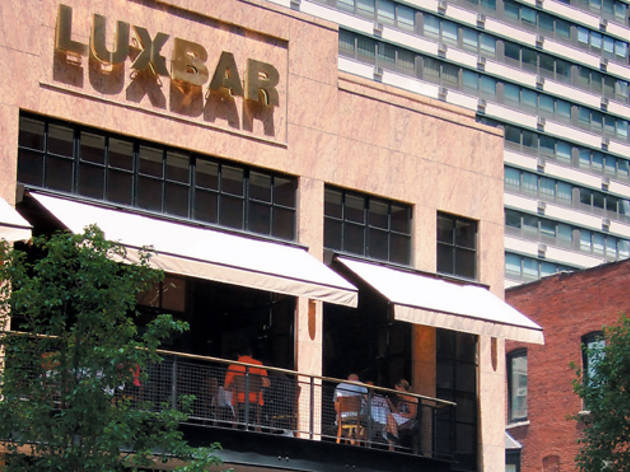 3/4
Luxbar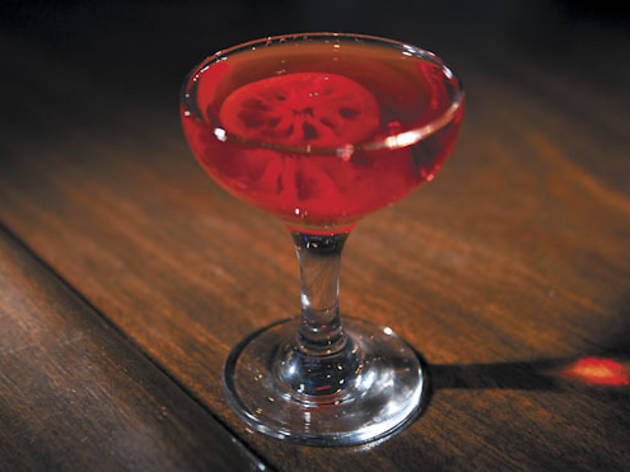 4/4
Photograph: Martha Williams
The Monarch
Billy Sunday
It's going to be a while before Matthias Merges's cocktail bar leaves this list.
3143 W Logan Blvd (773-661-2485).
file under:
cocktailians, Trotter's vets
Charcoal Bar
Eleven seats, one bartender, Japanese-style cocktails: Okay, we're intrigued!
702 N Wells St (312-988-7864).
file under:
cocktailians
Crew Bar
And on the opposite end of the spectrum, Crew now serves "Winter Warmers," hot spiked drinks.
4804 N Broadway (773-784-2739).
file under:
gay scene, sports bars
Found
Between the new cocktails here and Ward Eight, Evanston's drinking better than ever.
1631 Chicago Ave, Evanston (847-868-8945).
file under:
cocktailians, suburban splendor, you should eat
Johnnie Blue
Just your average Lincoln Square kebab-and-Scotch spot.
2619 W Lawrence Ave (773-597-4444).
file under:
can't make this up, neighborhoodie
Luxbar
Why did no one tell us Michael McDonald (ex–one sixtyblue) was in the kitchen here?
18 E Bellevue Pl (312-642-3400).
file under:
neighborhoodie, you should eat
The Monarch
Michelin-starred chef cooking comfort food till late: liking the sound of this.
1745 W North Ave (773-252-6053).
file under:
neighborhoodie
Weather Mark Tavern
Rum expert Ed Hamilton's enhancing the rum education at this South Looper.
1503 S Michigan Ave (773-588-0230).
file under:
yes, he recommends pairing rum with a skillet cookie