The bar chart | May 17–23, 2012
Our heated assessment of where to drink this week.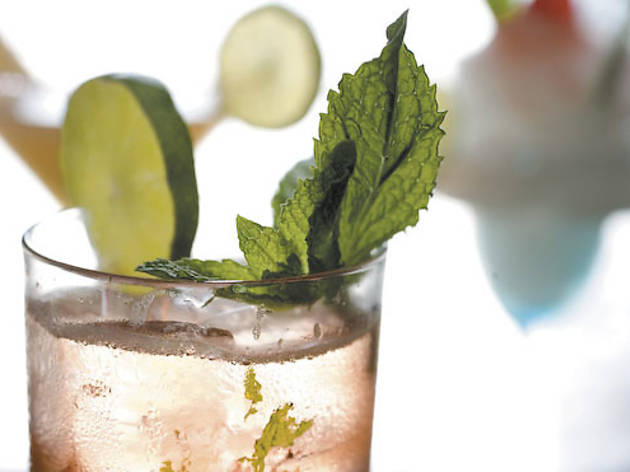 1/2
Photograph: Martha Williams
The strawberry mojito and lime daiquiri at Paladar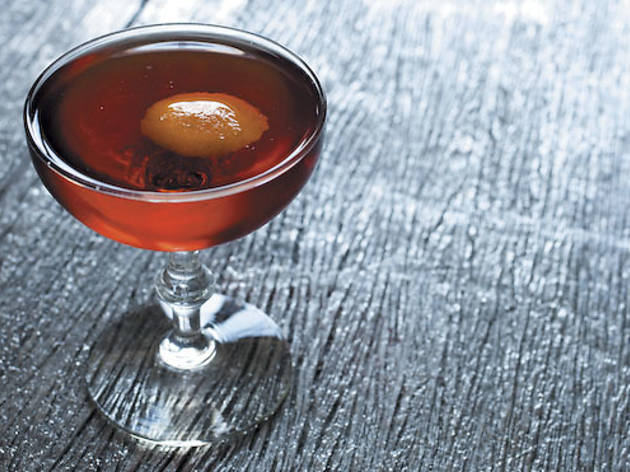 2/2
Photograph: Martha Williams
Barrel-aged Negroni at Premise: Journeyman Distillery Bilberry Black Hearts Gin, Carpano Antica and Campari
BEER BISTRO NORTH Good-bye, Small Bar Fullerton. Hello, Lincoln Park outpost of this West Loop pub. 1415 W Fullerton Ave (773-525-2727). file under: beer geeks, neighborhoodie
CHEESIE'S It's back from the dead! Expanded and with a $4 happy hour…every hour. 958 W Belmont Ave (773-388-1574). file under: mistakes we knew we were making
FULTON'S ON THE RIVER The riverside patio is priming for summer with pitchers of cocktails like Hum punch. 315 N LaSalle St (312-822-0100). file under: cocktailians, waterfront
PALADAR This location of El Cid has morphed into a Cuban restaurant with a penchant for rum. 2115 N Milwaukee Ave (773-252-4747). file under: neighborhoodie
PREMISE
Super secretive insider tip: The second-floor cocktail lounge is where it's at.
5420 N Clark St (773-334-9463).
file under:
cocktailians
,
good enough to eat
PT Does the name of Mercadito's pop-up stand for part-time or for Tippling Bros. Paul Tanguay and Tad Carducci? 10 E Delaware Pl (312-640-8135). file under: cocktailians, summer flings
RED DOOR You blinked, and now Duchamp is chef Troy Graves's restaurant and bar. 2118 N Damen Ave (773-235-6434). file under: good enough to eat
SEVEN TEN LOUNGE After a brief rehab, the Lincoln Park bar-slash-bowling-alley has reopened. 2747 N Lincoln Ave (773-549-2695). file under: pinheads, sports bars