The bar chart | Sept. 14–21, 2011
Our heated assessment of where to drink this week.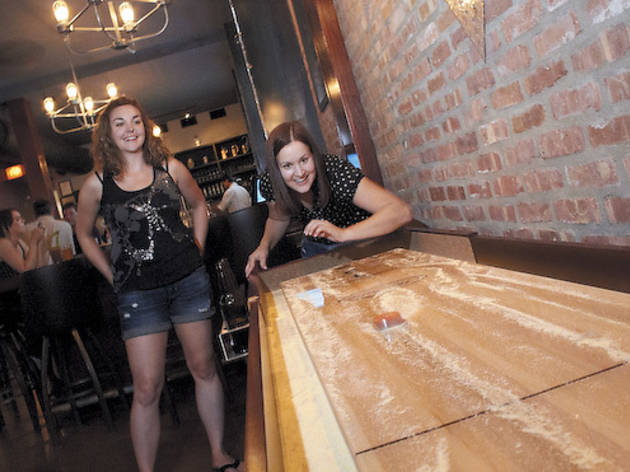 1/4
Photograph: Jason Little
The Garage Bar & Sandwiches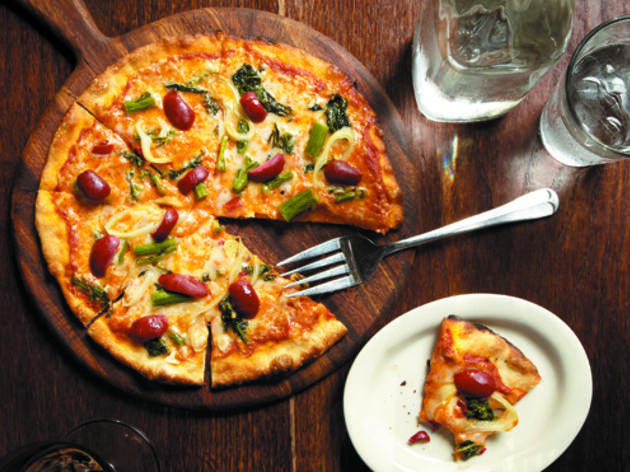 2/4
Photograph: Neil Burger
Franscesca's Forno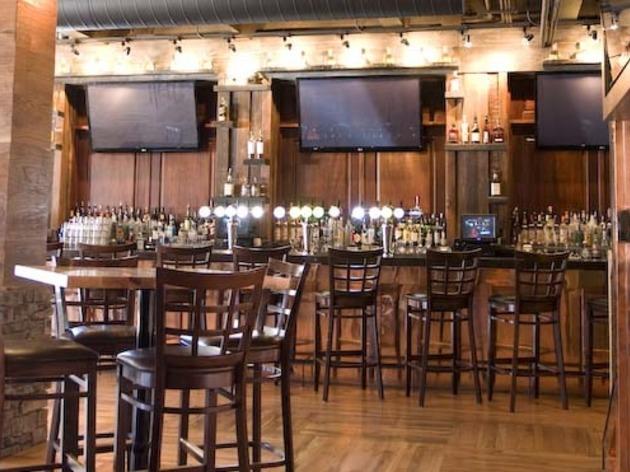 3/4
Photograph: Emily Rawdon
The Scout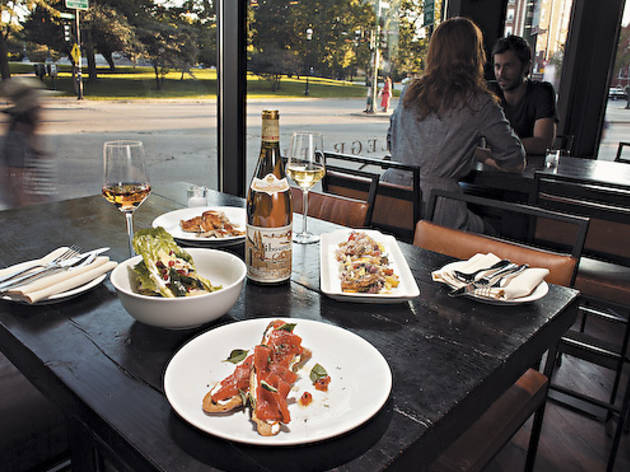 4/4
Photograph: Clayton Hauck
Telegraph
25 DEGREES A burger bar that describes itself as looking like a bordello. Color us intrigued. 736 N Clark St (312-943-9700). file under: burger bliss, winos

FRANCESCA'S FORNO Six corners: The nexus of crazy—and now of crazy-satisfying late-night eats. 1576 N Milwaukee Ave (773-770-0184). file under: date night, good enough to eat, winos Read David Tamarkin's review >>>
THE GARAGE BAR
The newest rooftop bar is in Gladstone Park. Step one: Locate Gladstone Park.
6154 N Milwaukee Ave (773-647-1386).
file under: the great outdoors, neighborhoodie
MASA AZUL
When a tequila selection is dubbed a "library," you best be prepared to do some heavy reading.
2901 W Diversey Ave (773-687-0300).
file under: cocktailians
PADDY O'FEGAN'S
Something about a regular ol' Irish pub opening amid the city's "hot spots" warms our heart.
204 N Halsted St (312-997-3100).
file under: beer geeks, neighborhoodie
THE SCOUT
You know how the streets of the South Loop feel empty? That's 'cause everyone's here.
1301 S Wabash Ave (312-705-0595).
file under: can you hear me now???
,
neighborhoodie
TELEGRAPH
Your moment of envy: Why does Logan Square get everything nice?
2601 N Milwaukee Ave (773-292-9463).
FILE UNDER:
date night
, good enough to eat, winos
Read Julia Kramer's review >>>
TINY LOUNGE
Our favorite little cocktail bar now serves brunch (Saturdays and Sundays)!
4352 N Leavitt St (773-463-0396).
file under: cocktailians
,
date night
,
winos