The best desserts we ate in 2009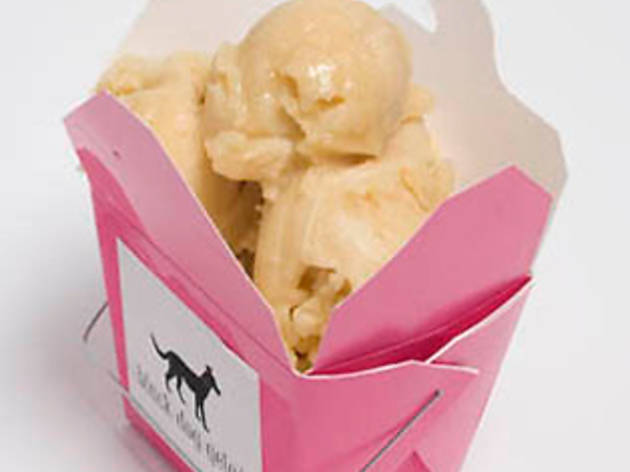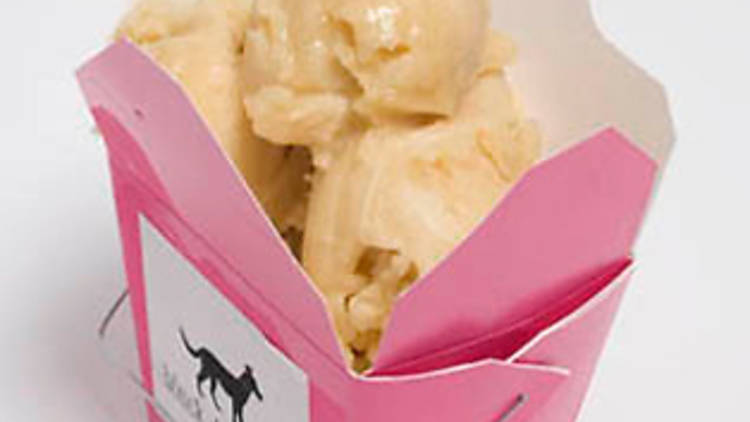 1/19
Photograph: Nicole Radja
APPLE-CIDER-SAGE SORBET | Seedling Farm and Black Dog Gelato What's better than buying Peter Klein's Seedling Farm apple cider at the Green City Market? Buying the stuff after Black Dog Gelato's Jessie Oloroso has already steeped sage in it and turned it into sorbet.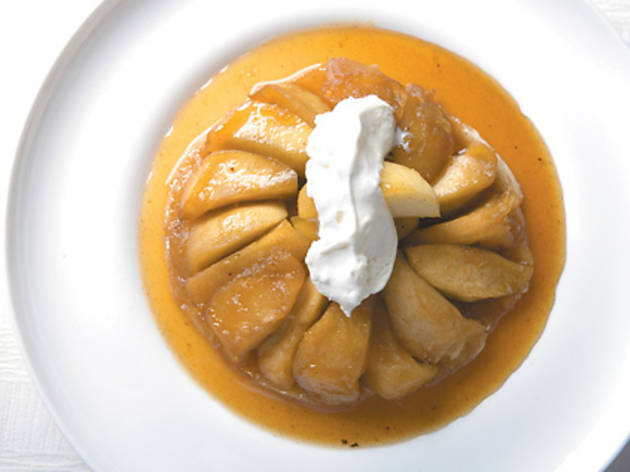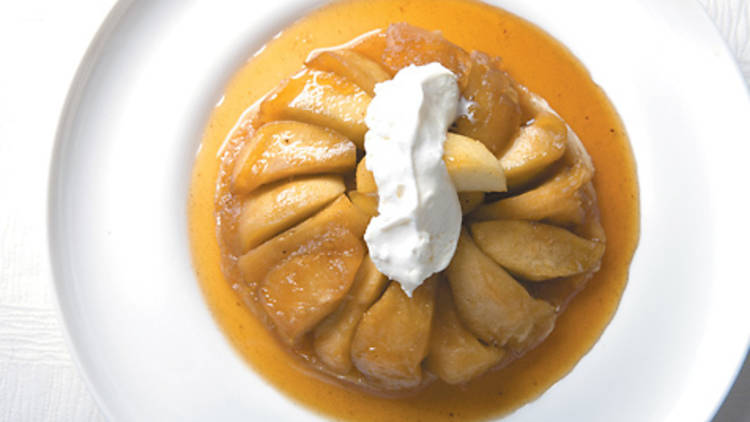 2/19
Photograph: Jill Paider
APPLE TARTE TATIN | LM Le Restaurant No matter how beautiful your date looks in the amber glow of the warm, enclosed patio at Lincoln Square's latest French spot, there is no way in hell you will let her have the last bite of this textbook tarte Tatin.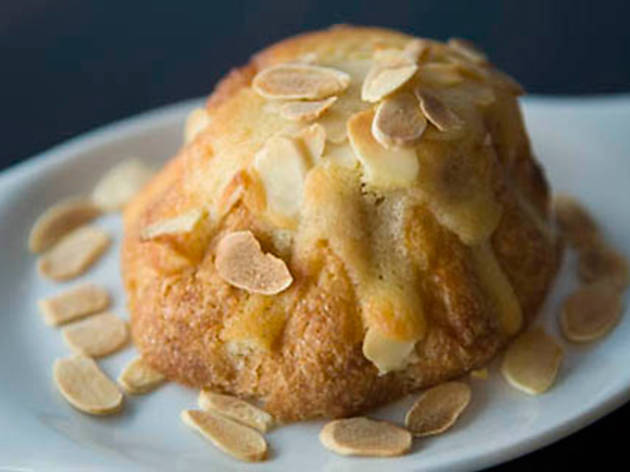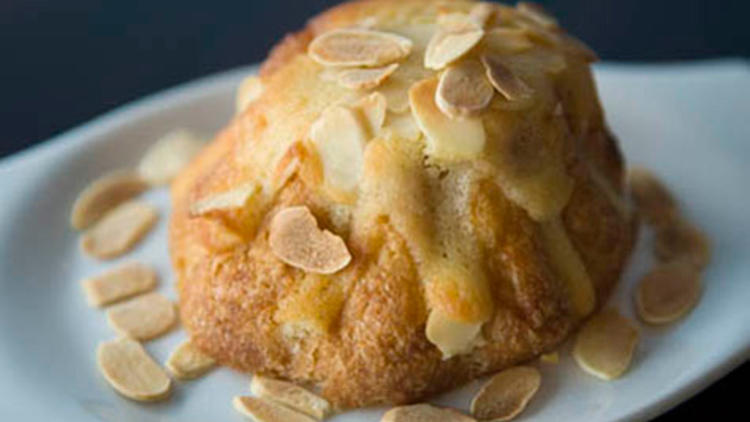 3/19
Photograph: Nicole Radja
BOSTOCK | Fritz Pastry Like almonds? Like brioche? How about brioche that's soaked in orange flower water syrup, topped with creamy almond paste and baked again? That's not like—that's love.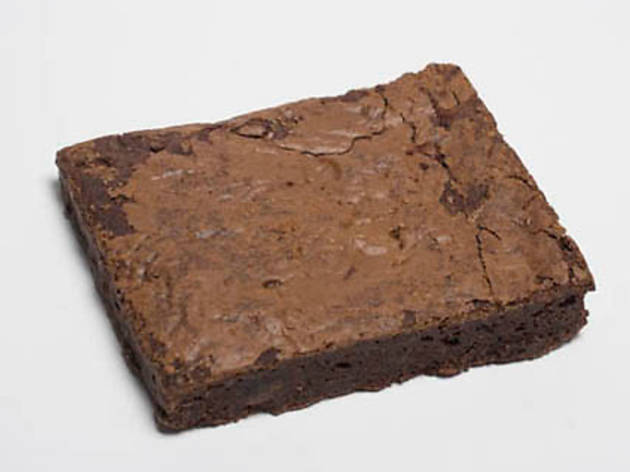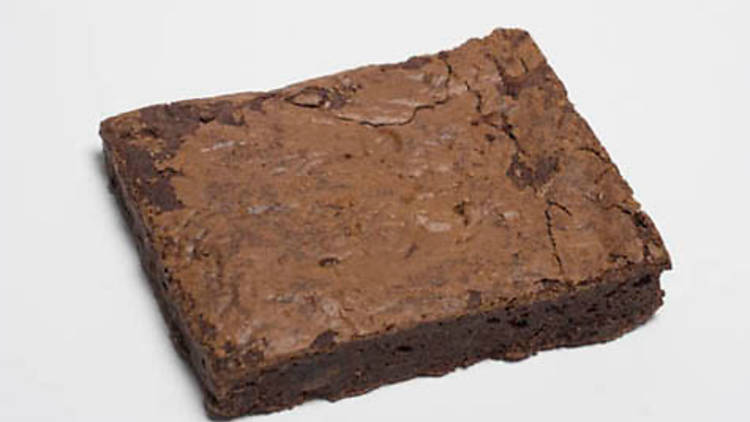 4/19
Photograph: Nicole Radja
BROWNIE | Floriole You'll love this brownie for its crackly top crust and its dense middle. But you'll hate it for making every other brownie in the world pale in comparison.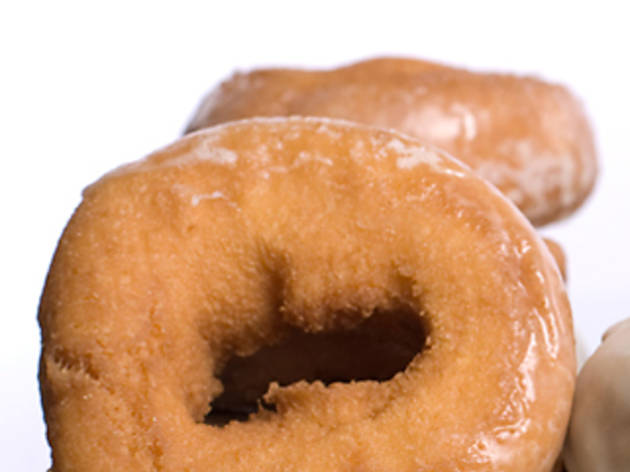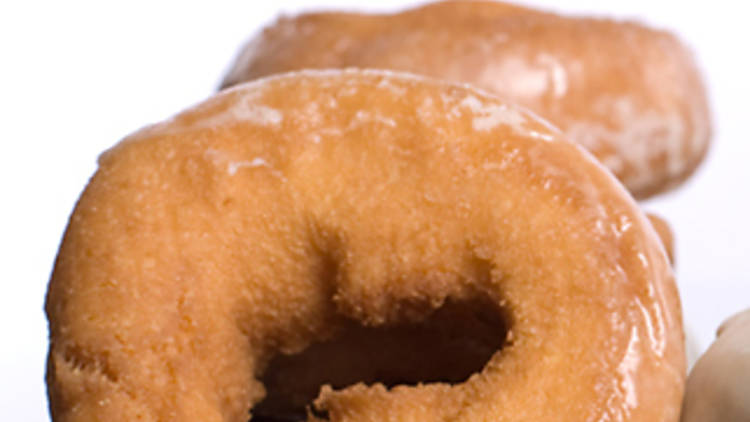 5/19
Photograph: Martha Williams
BUTTERMILK DOUGHNUT | Dat Donuts The light buttermilk tang in this cakey, lightly glazed doughnut is the thing that saves it from falling too deep into a sea of sugary, fried euphoria.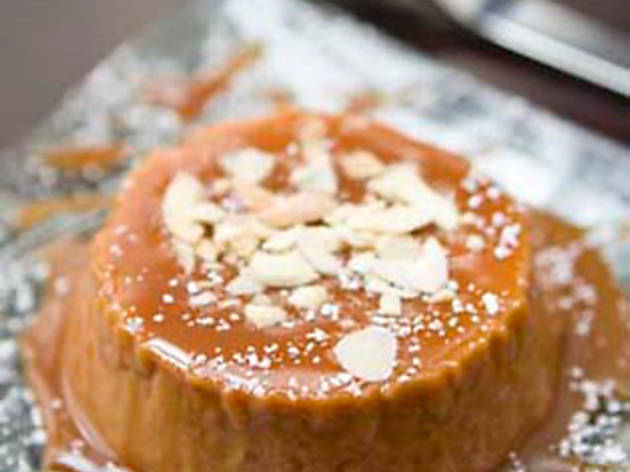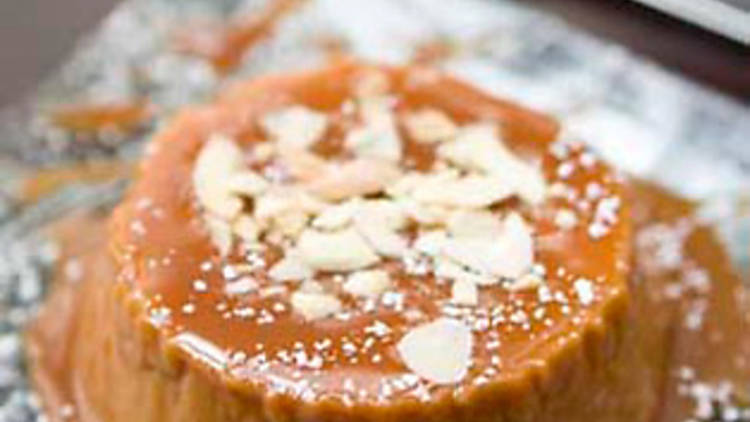 6/19
Photograph: Martha Williams
CARAMEL FLAN | Mercadito Patricio Sandoval isn't even a pastry chef, so how he puts out the creamiest flan we've ever had remains a mystery. All we know is the flan alone is worth a visit (even if the cocktails do take 20 minutes to arrive).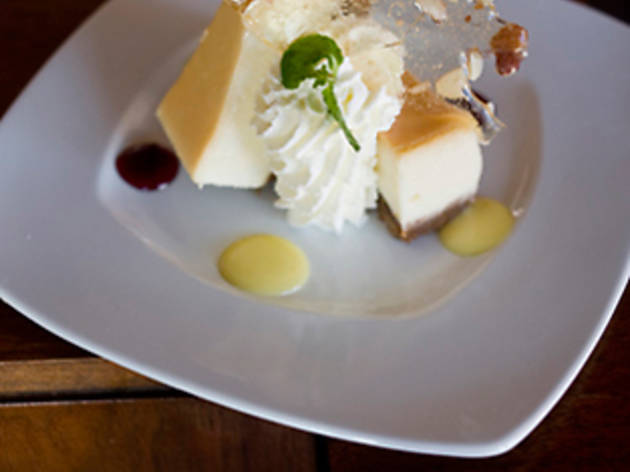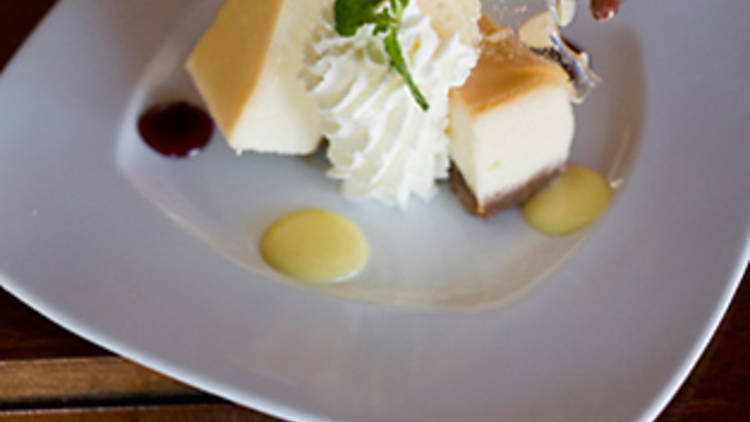 7/19
Photograph: Lizz Sisson
CHEESECAKE | Briejo This cake is made with more goat cheese than sugar, resulting in a confection that is infinitely creamy, decidedly tart and a welcome savory counterpart to the sweet hazelnut crumble on top.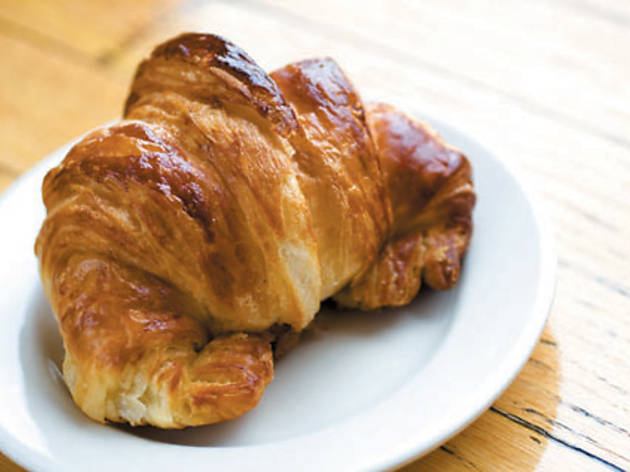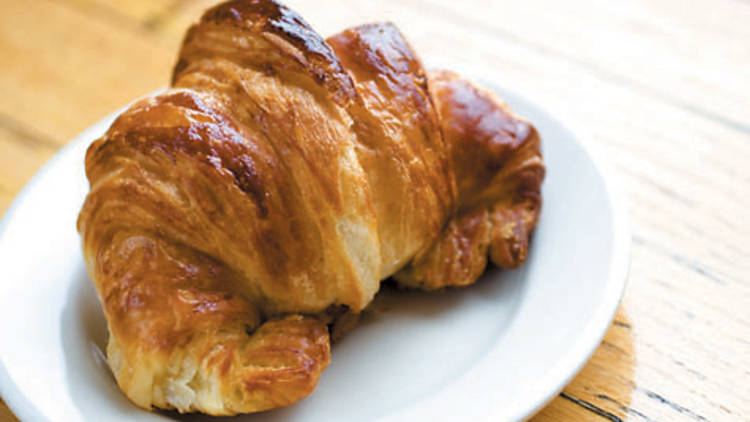 8/19
Photograph: Nicole Radja
CROISSANT | Beans & Bagels This spring, Beans & Bagels hired a Brittany-born pastry chef named Jean-Yves Martin. Now, the shop sells croissants that are so flaky, so buttery and have such a delectable hint of salt that hardly any other breakfast food can compare—not even a bagel.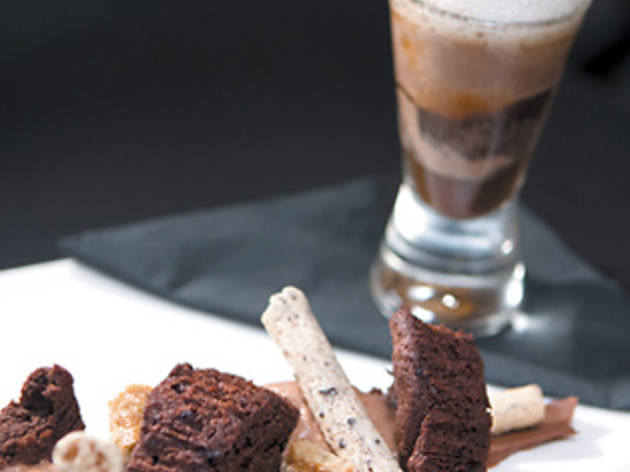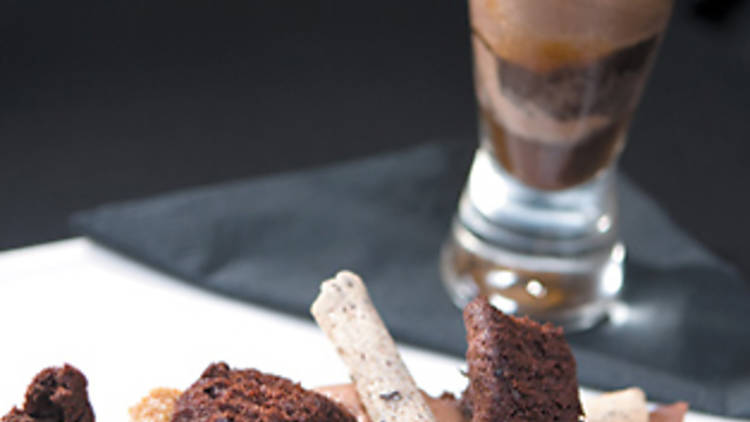 9/19
Photograph: Martha Williams
FLOURLESS CHOCOLATE TORTE | BOKA By plating this dense chocolate cake with shards of merengue, bits of pretzel and a chocolate-stout float, pastry chef Kate Neumann did what we thought was impossible: She made the flourless chocolate torte interesting again.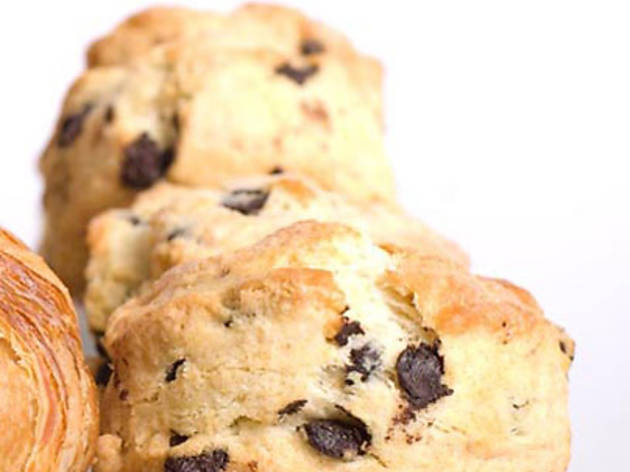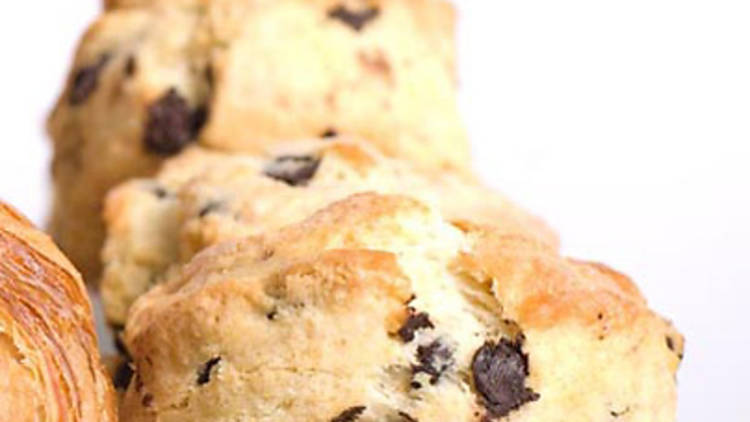 10/19
Photograph: Martha Williams
CHOCOLATE-CHIP SCONE | Hoosier Mama Pie Company Buttery. Crumbly. Light as air and dotted with tiny bits of dark Venezuelan chocolate. Bottom line: best damn scone in town.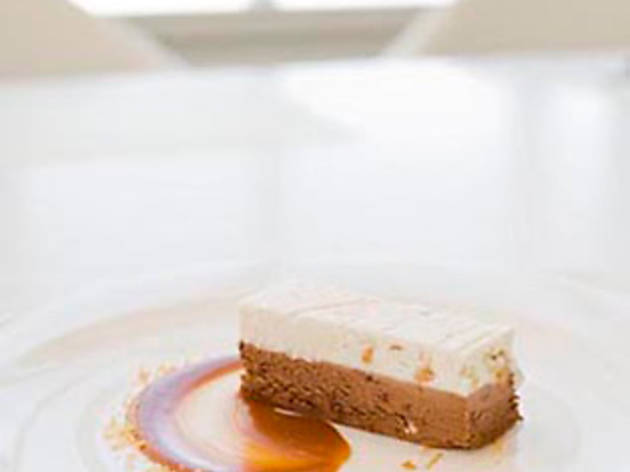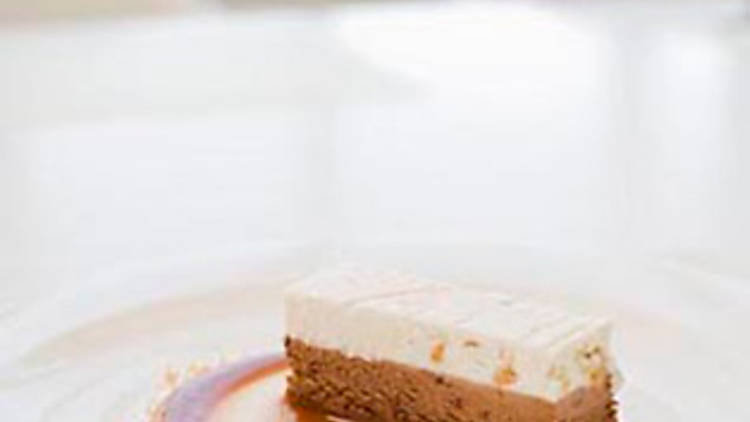 11/19
Photograph: Andrew Nawrocki
CHOCOLATE SEMIFREDDO | Terzo Piano Sometimes, the perfect dessert can be nothing more—and nothing less— than a smooth, melty rectangle of peanut-nougat glacé and Manjari chocolate mousse, plated atop salted caramel that will have you scraping the plate.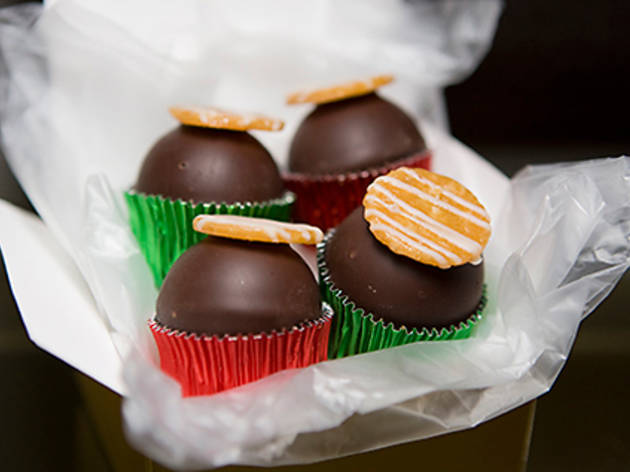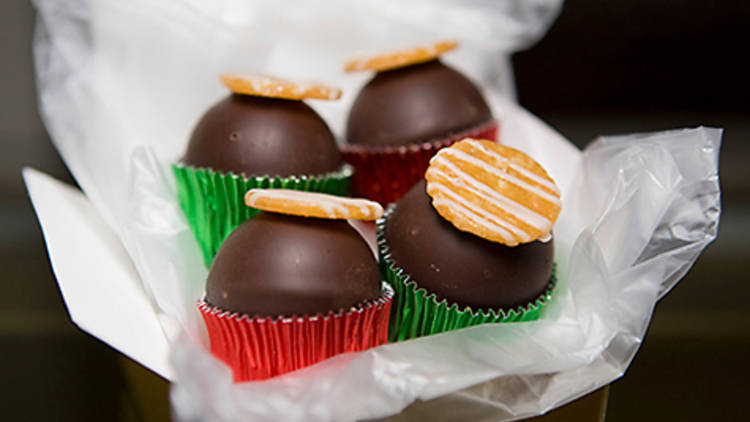 12/19
Photograph: Jeff Catt
CRÈME BRÛLÉE TRUFFLE | Canady le Chocolatier Being a kid in a candy store is one thing. Being in Michael Canady's gelato-and-truffle shop—at any age—is quite another. The crème brûlée truffle, where a chocolate shell gives way to a creamy caramel interior, is a fine example of Canady's craft.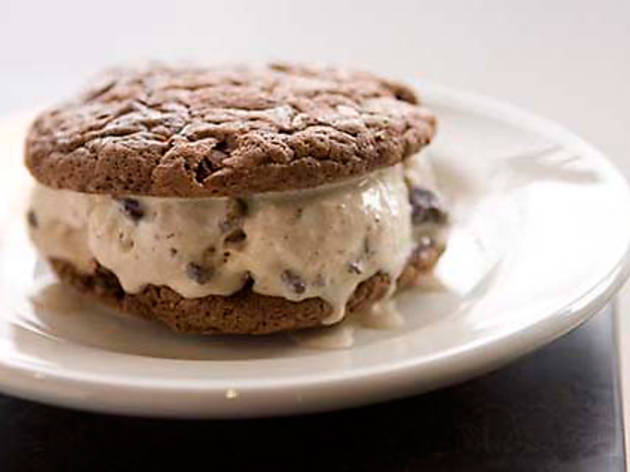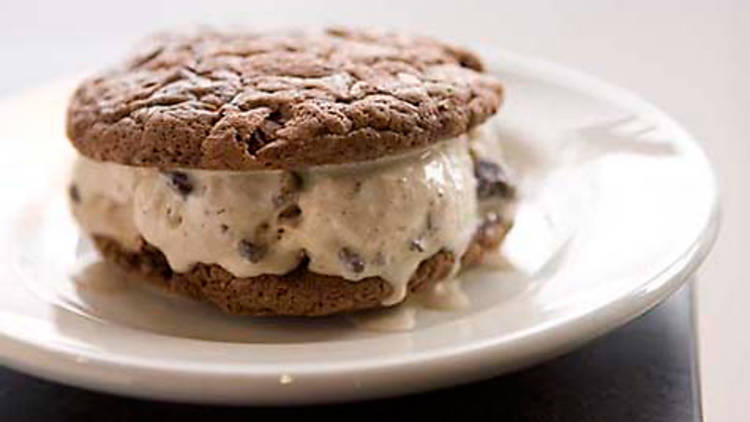 13/19
Photograph: Jeff Catt
ICE-CREAM SANDWICH | DMK Burger Bar Michael Kornick and David Morton may have spent years researching burgers and fries, but we think the best research they did was sourcing ice cream from Oak Park favorite Petersen's and cookies from the forthcoming Cookie Bar, then combining the two for a fine chocolate-coffee ice-cream sandwich.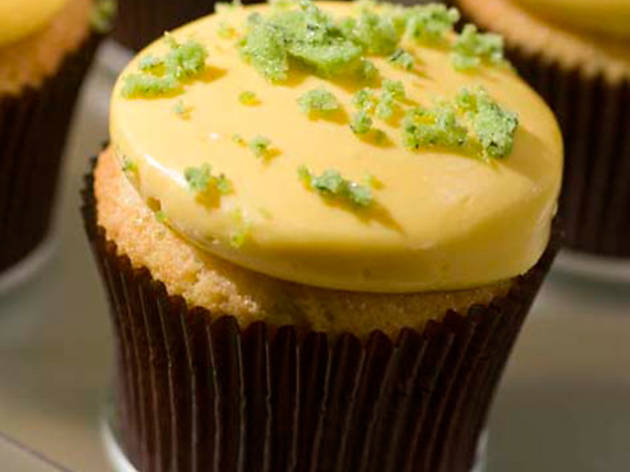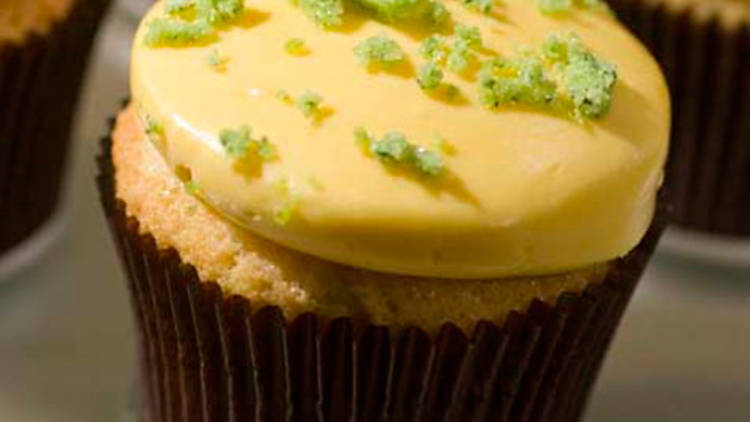 14/19
Photograph: Martha Williams
MANGO-CILANTRO CUPCAKE | moreWhat if you could turn tortilla chips and mango salsa into a cupcake? And what if it were a cornmeal cake, peppered with jalapeños and topped with crystals of cilantro sugar? And what if it were delicious? What then?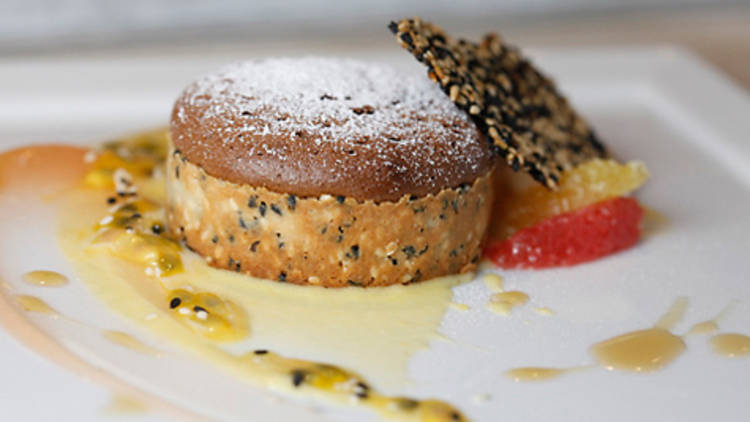 15/19
Photograph: Kate Gross
MILK-CHOCOLATE SOUFFLÉ | one sixtyblue When pastry chef Stephanie Prida left at the end of this year, we were more than a little frightened about the fate of one sixtyblue's desserts. Then we tasted this crackly soufflé paired with a nutty black-sesame-seed cracker. We stopped worrying after that.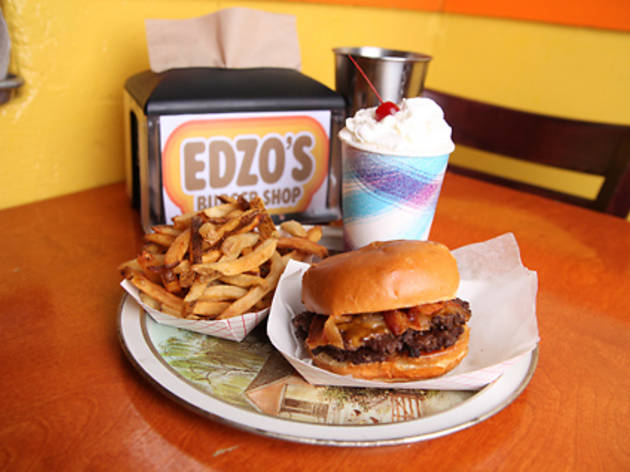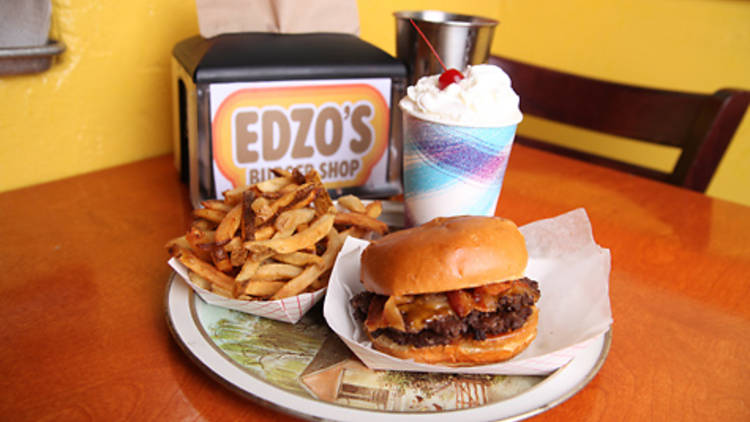 16/19
Photograph: Kate Gross
NUTELLA SHAKE | Edzo's Burger Shop The shakes at Edzo's are incomparably rich even when there's nothing added to them. So just imagine what happens when you add a few spoonfuls of thick, nutty Nutella.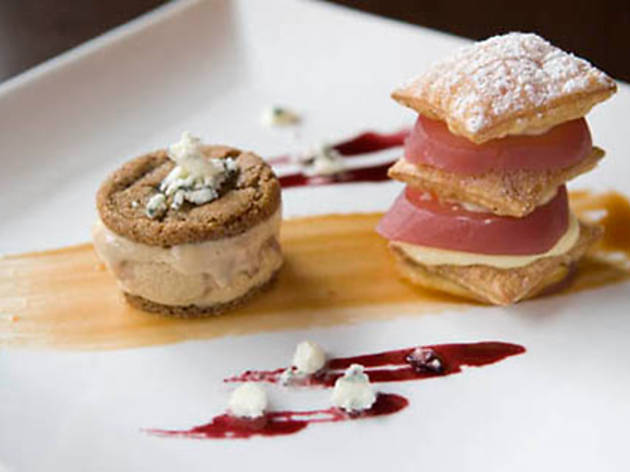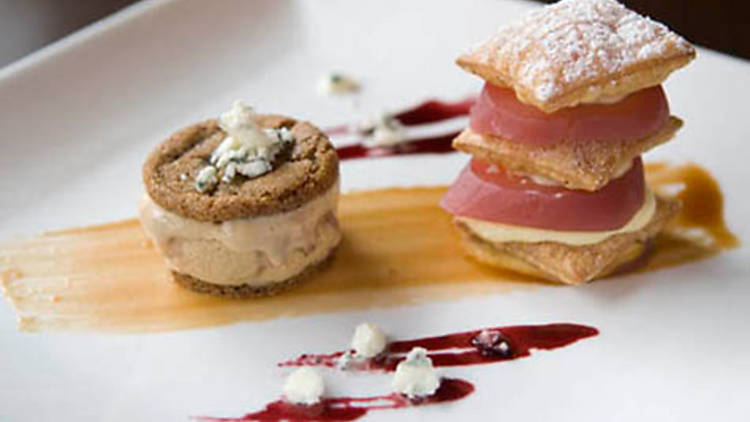 17/19
Photograph: Nicole Radja
PEAR NAPOLEON WITH BLUE CHEESE–RED WINE ICE-CREAM SANDWICH | HotChocolate Only a person with ADD could truly appreciate how much is going on here: Mindy Segal's gingersnap brioche-puff pastry is layered with gingersnap cream and roasted pears for a napoleon, which is plated with a sandwich made by packing blue cheese and red-wine ice cream between molasses cookies.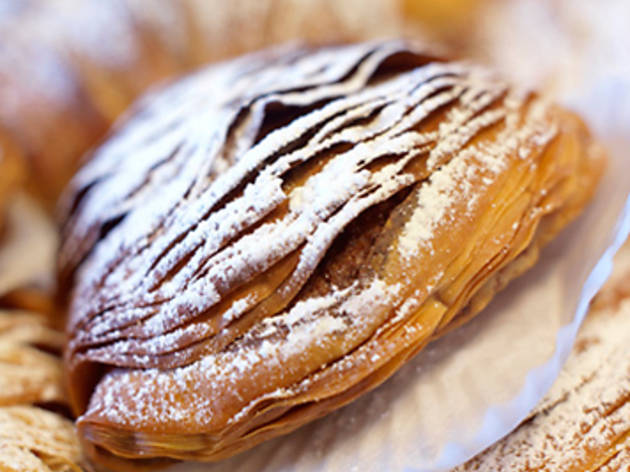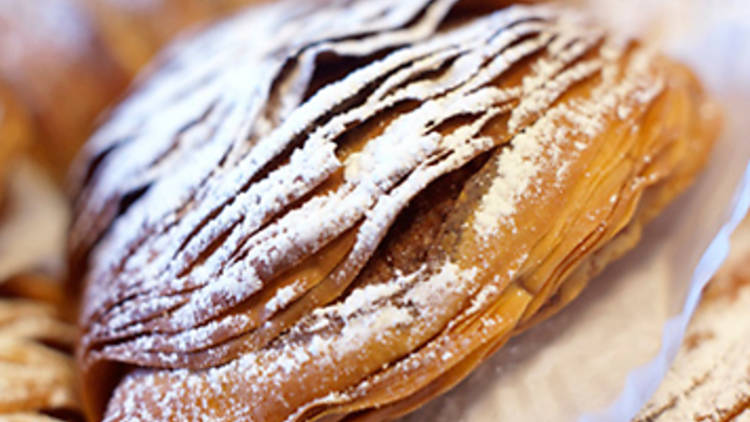 18/19
Photograph: Brendan Lekan
SFOGLIATELLE | Maria's Bakery Maria's sfogliatelle—a zillion layers of pastry concealing creamy, orange-scented ricotta—might just be the single best thing about the North Shore. And you thought Pasticceria Natalina served the only authentic Sicilian pastry around?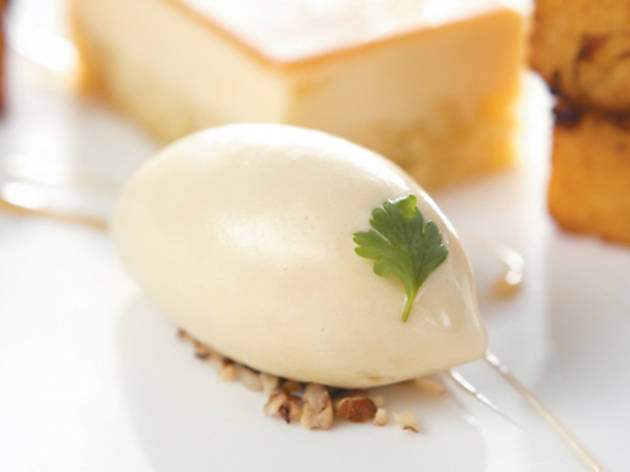 19/19
Photograph: Martha Williams
SWEET CORN BAVAROIS | Blackbird Patrick Fahy's gorgeous ode to corn—served with cornbread pain perdu, candied pecans and Blis maple sherbet—has plenty of subtle, nuanced flavors hidden in its geometrics. The best note? A spoonful of the silky maple sherbet paired with a pecan. You get caramely, mapley and nutty notes in one creamy and crunchy bite.