The best entrées we ate in 2009
AGNOLOTTI | Fianco Never heard of chef Matt Troost? Neither had we. But trust us: After you try this lovely housemade pasta, which Troost stuffs with...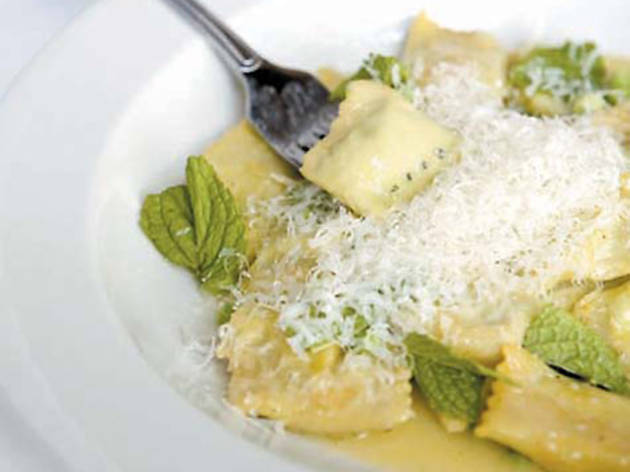 1/45
Photograph: Erica Gannett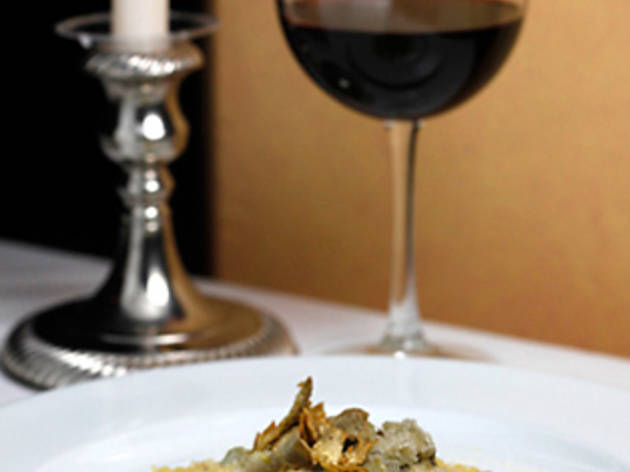 2/45
Photograph: Kate Gross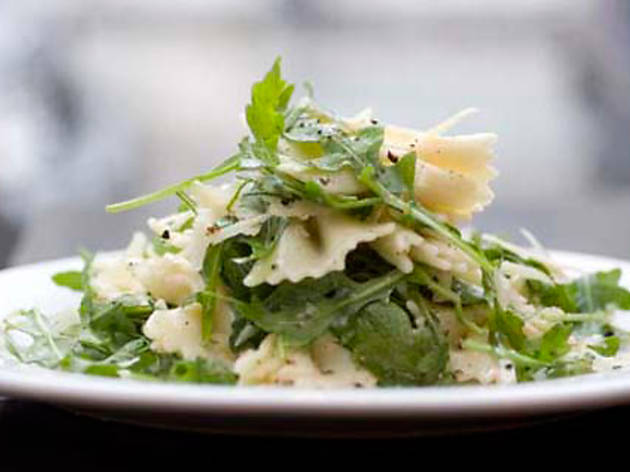 3/45
Photograph: Martha Williams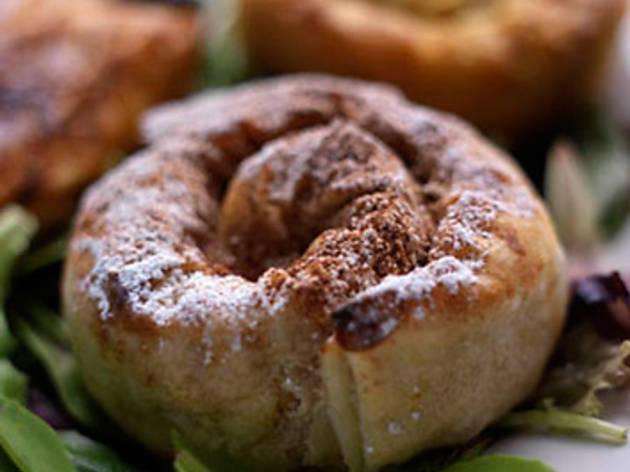 4/45
Photograph: Brendan Lekan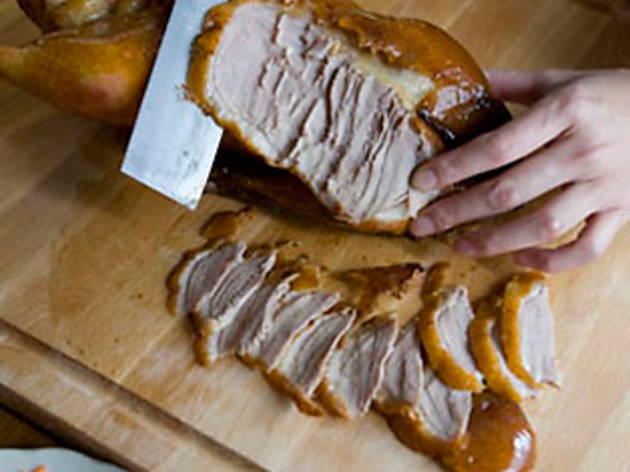 5/45
Photograph: Erica Gannett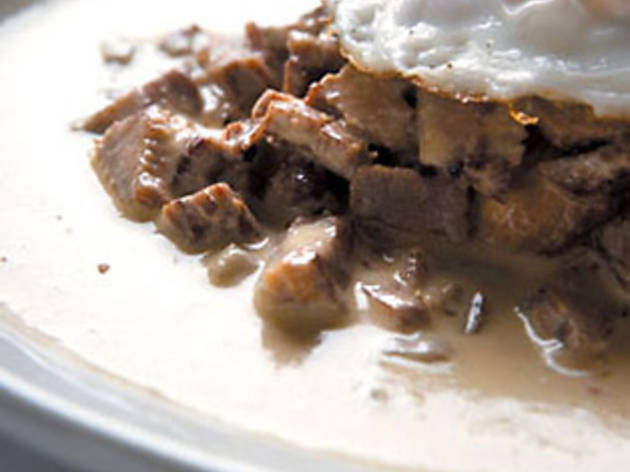 6/45
Photograph: Jill Paider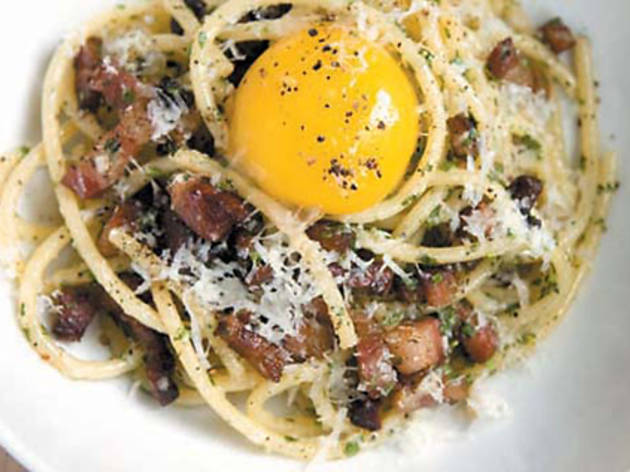 7/45
Photograph: Martha Williams
8/45
Photograph: Kate Gross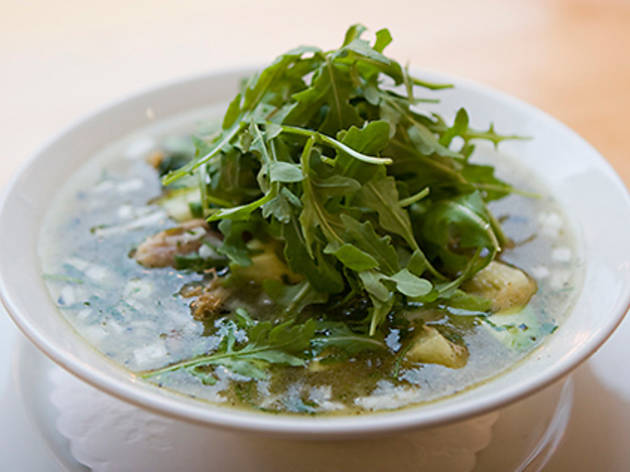 9/45
Photograph: Andrew Nawrocki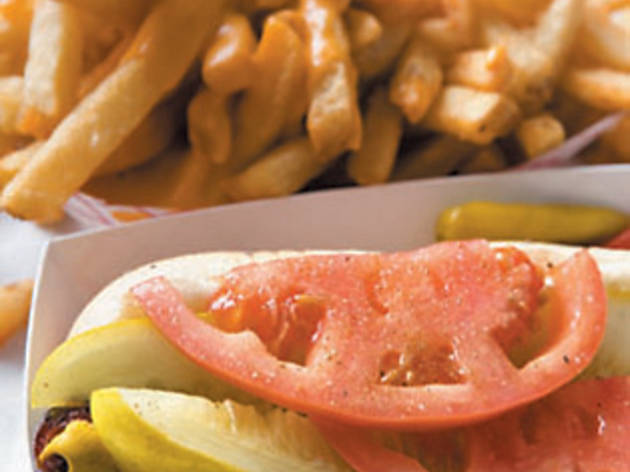 10/45
Photograph: Jill Paider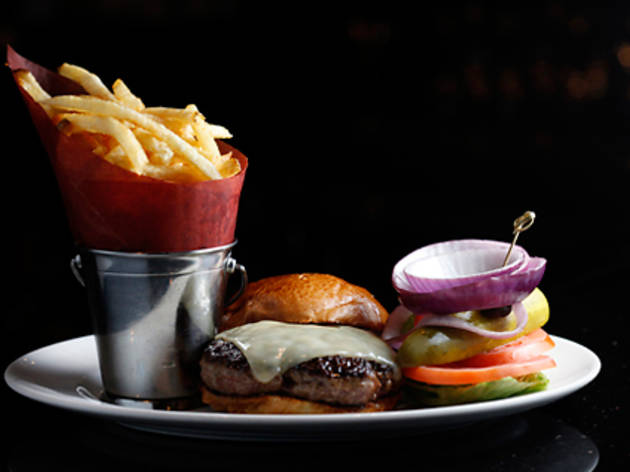 11/45
Photograph: Kate Gross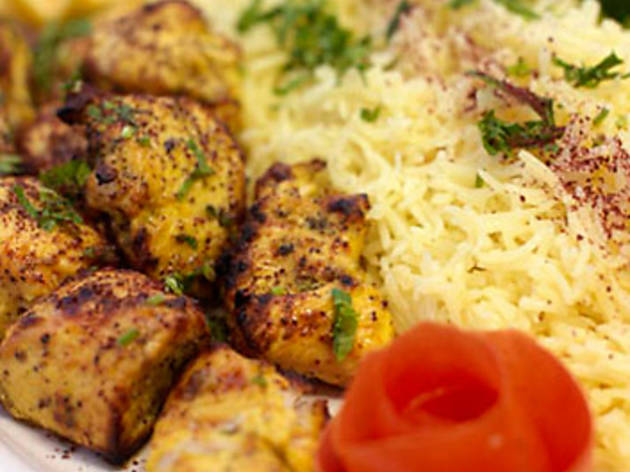 12/45
Photograph: Brendan Lekan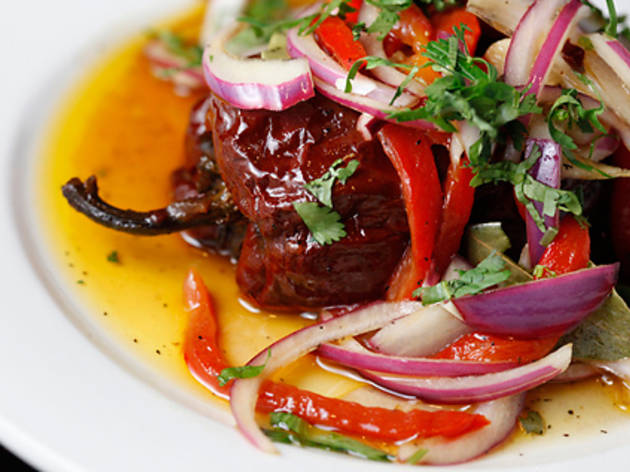 13/45
Photograph: Kate Gross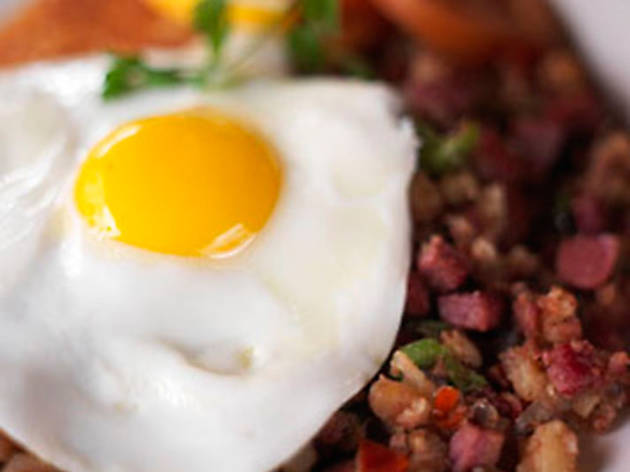 14/45
Photograph: Brendan Lekan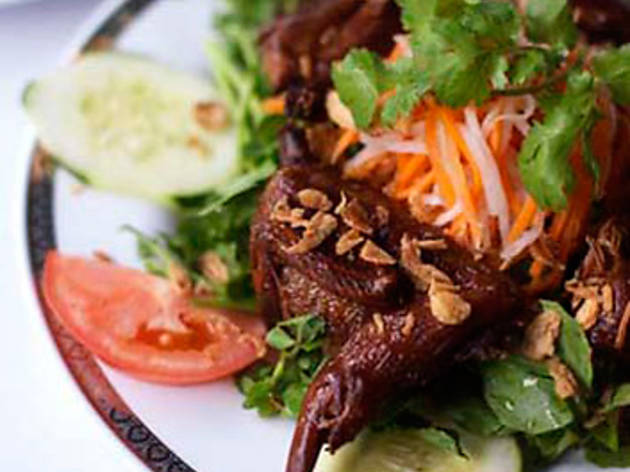 15/45
Photograph: Brendan Lekan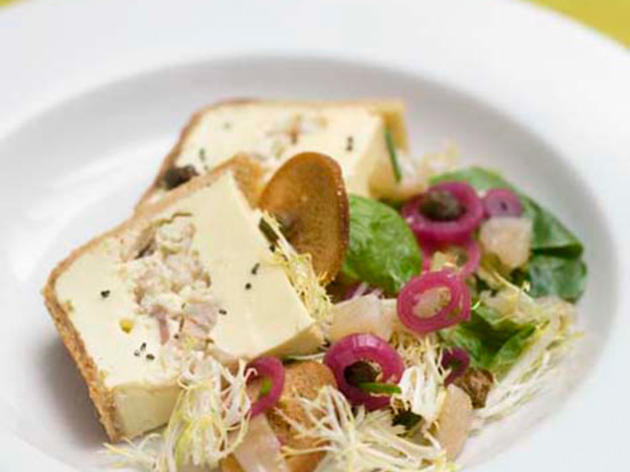 16/45
Photograph: Martha Williams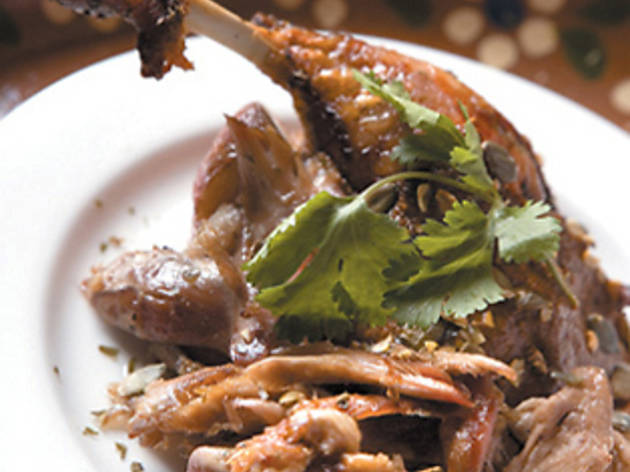 17/45
Photograph: Jill Paider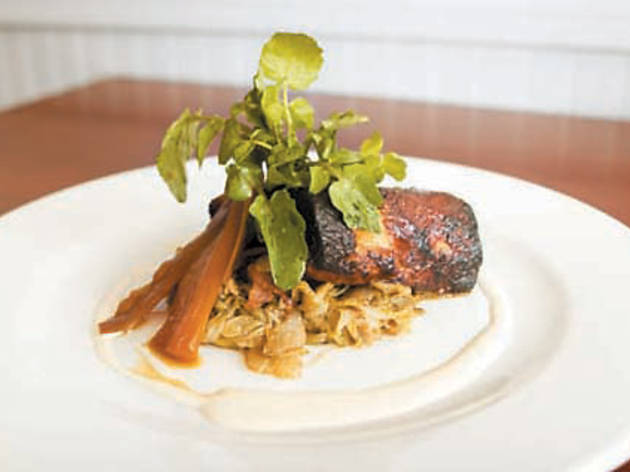 18/45
Photograph: Martha Williams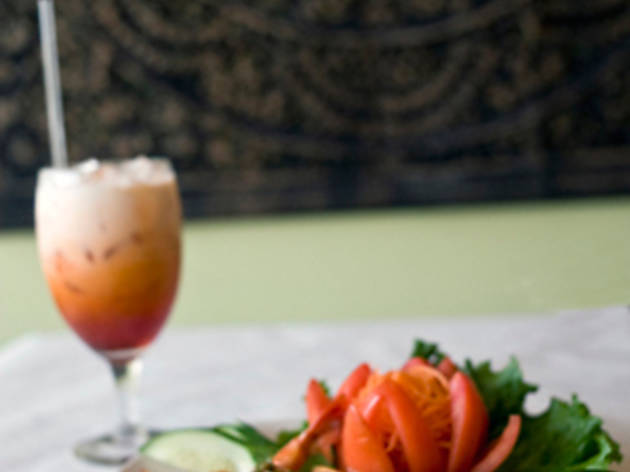 19/45
Photograph: Lizz Sisson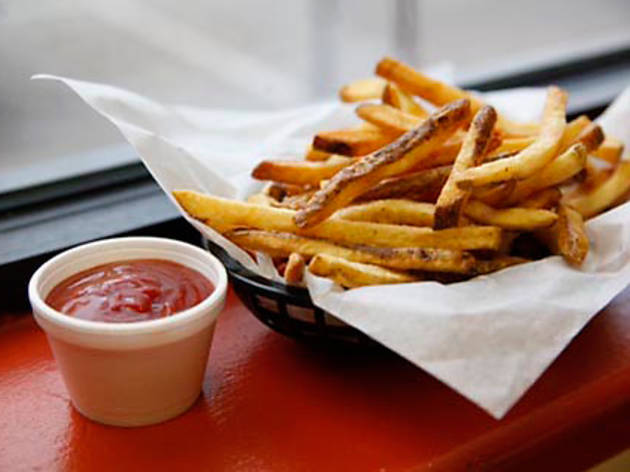 20/45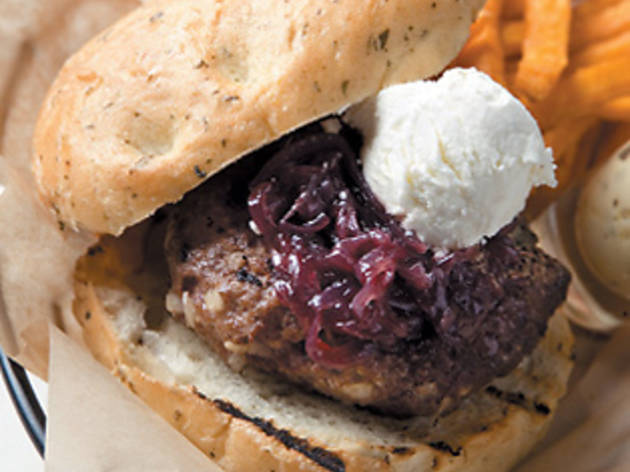 21/45
Photograph: Jill Paider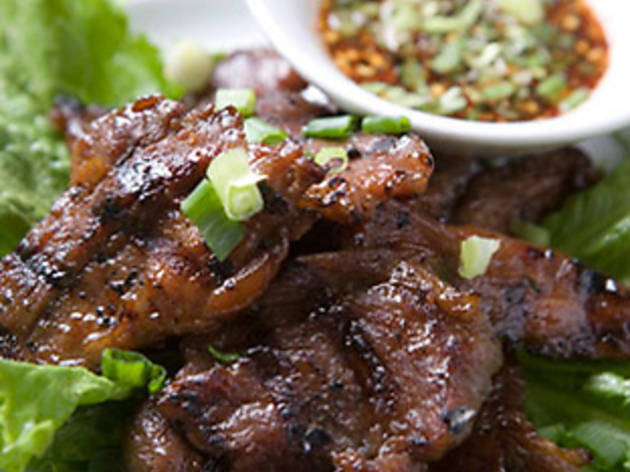 22/45
Photograph: Jill Paider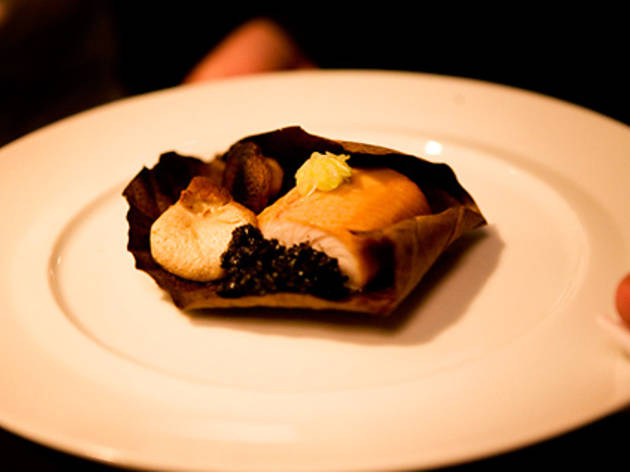 23/45
Photograph: Amy Mokris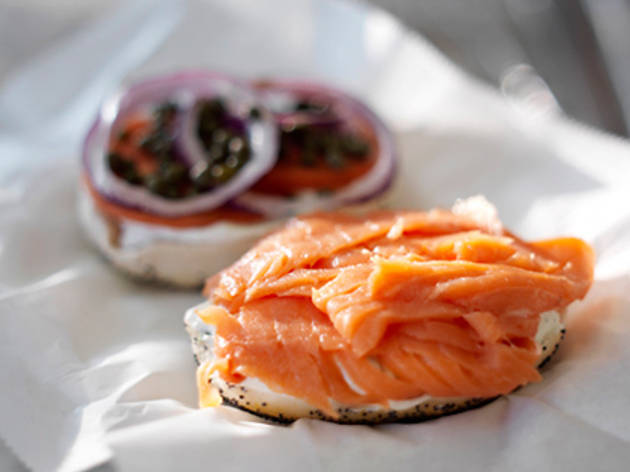 24/45
Photograph: Brendan Lekan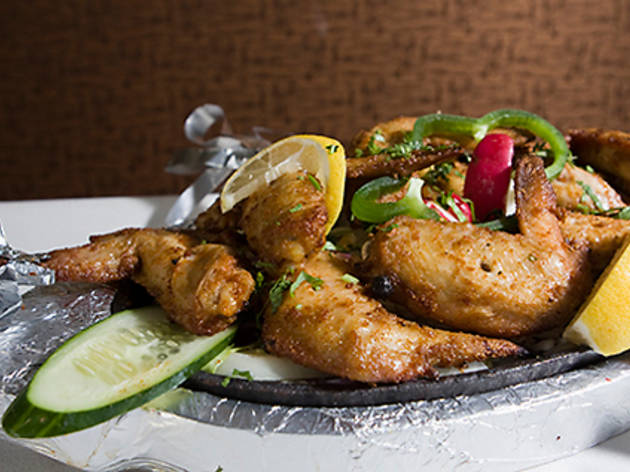 25/45
Photograph: Jeff Catt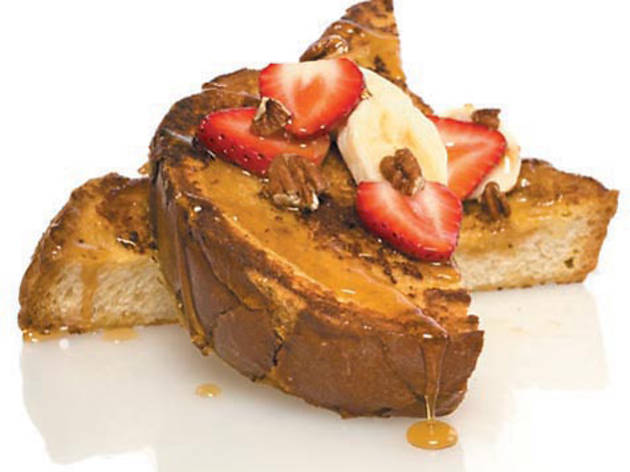 26/45
Photograph: Martha Williams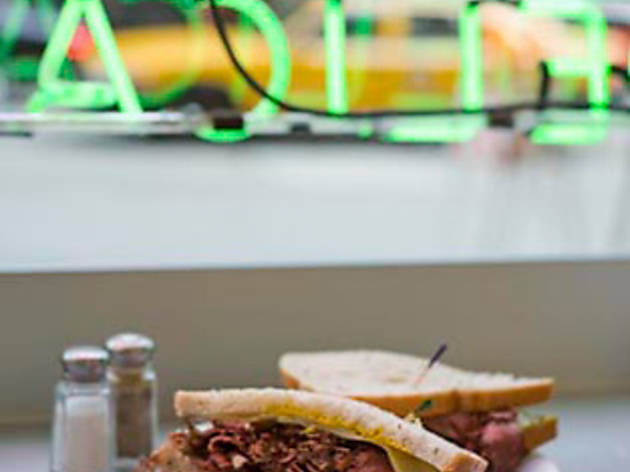 27/45
Photograph: Andrew Nawrocki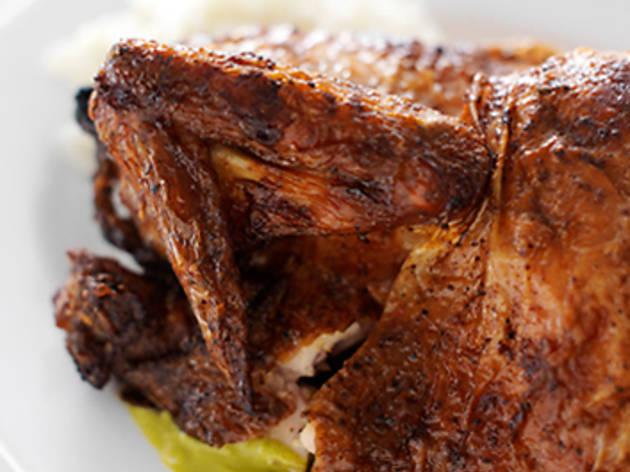 28/45
Photograph: Brendan Lekan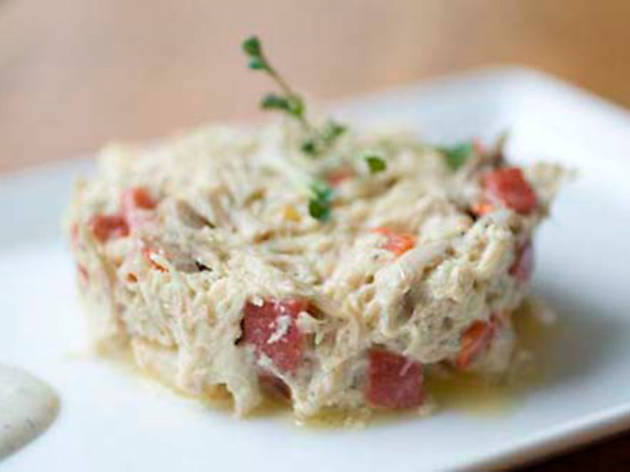 29/45
Photograph: Martha Williams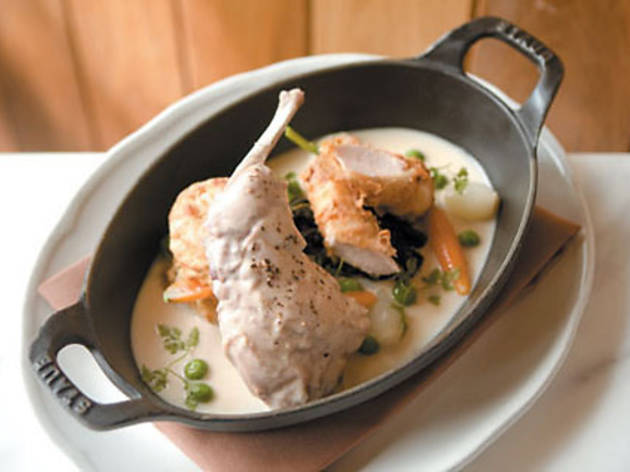 30/45
Photograph: Martha Williams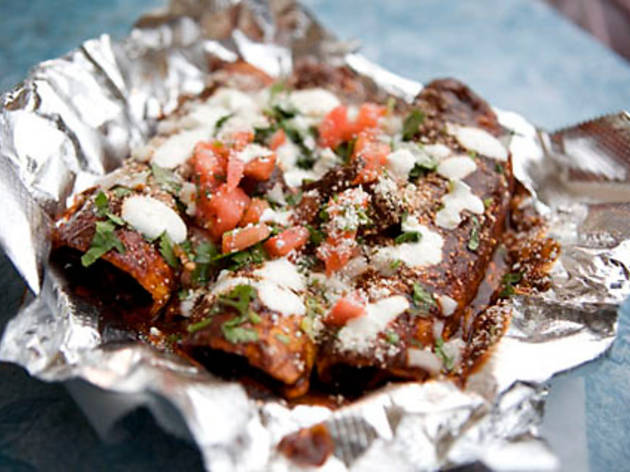 31/45
Photograph: Erica Gannett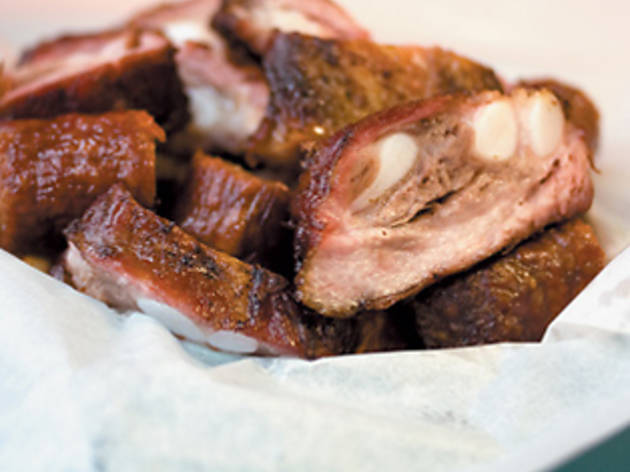 32/45
Photograph: Nicole Radja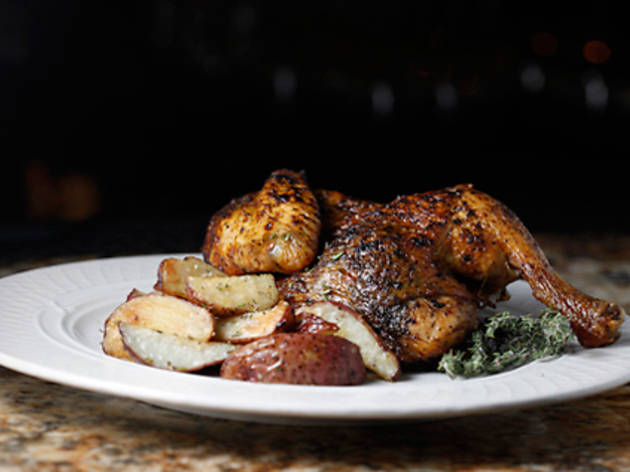 33/45
Photograph: Kate Gross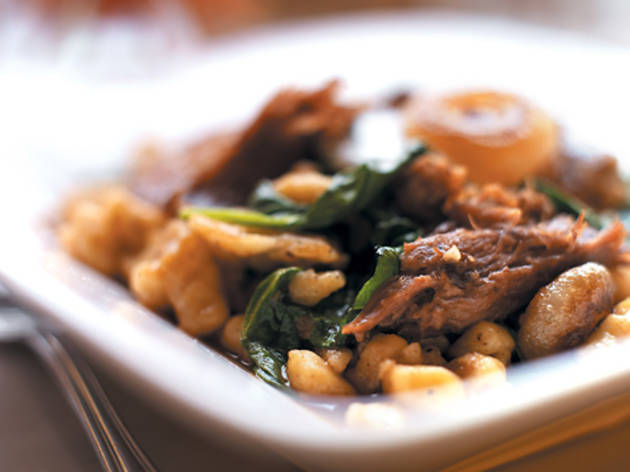 34/45
Photograph: Brendan Lekan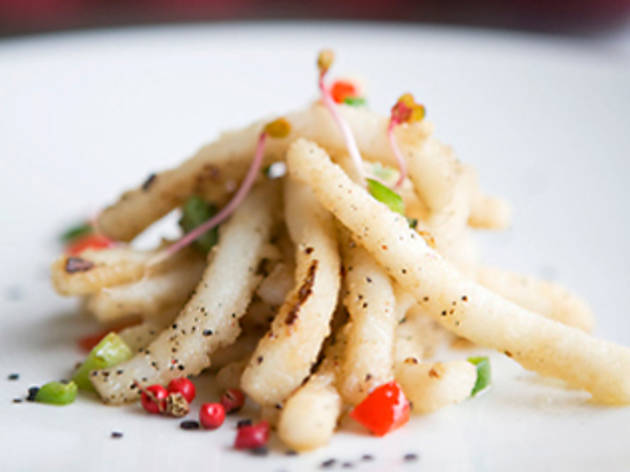 35/45
Photograph: Erica Gannett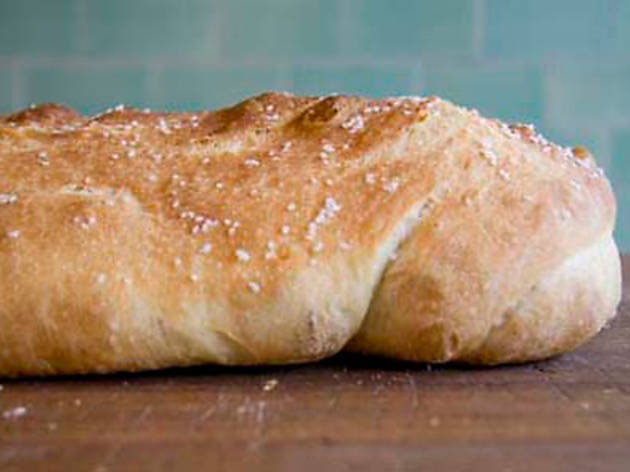 36/45
Photograph: Martha Williams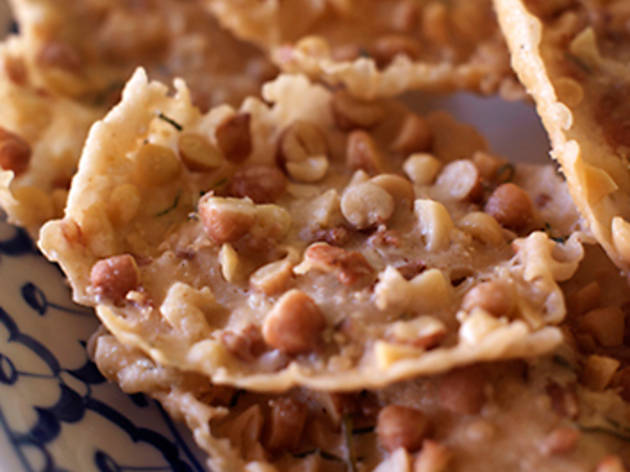 37/45
Photograph: Brendan Lekan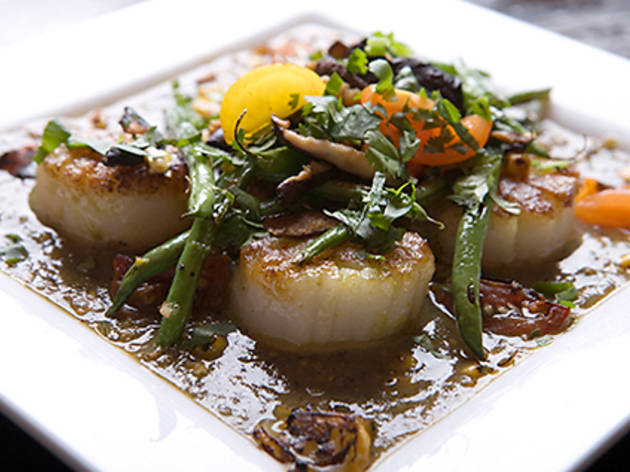 38/45
Photograph: Jill Paider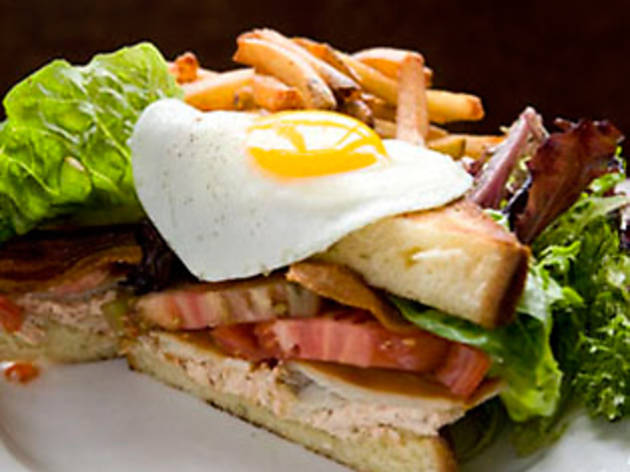 39/45
Photograph: Erica Gannett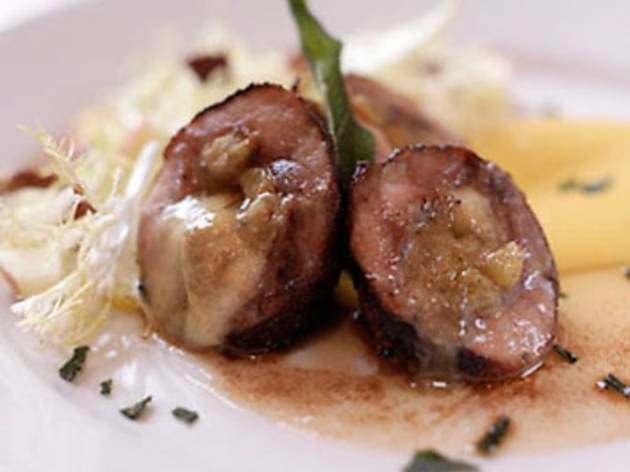 40/45
Photograph: Brendan Lekan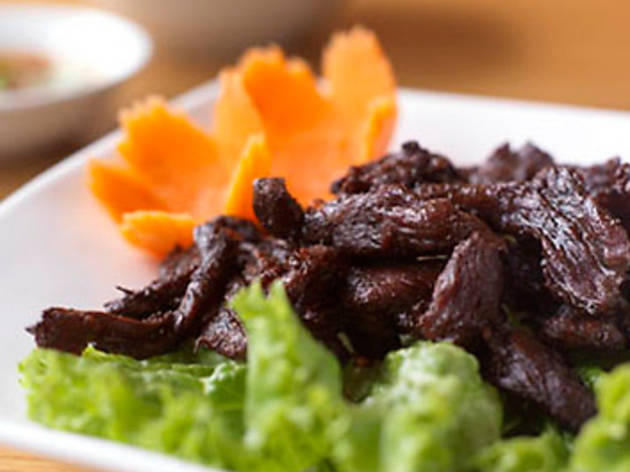 41/45
Photograph: Brendan Lekan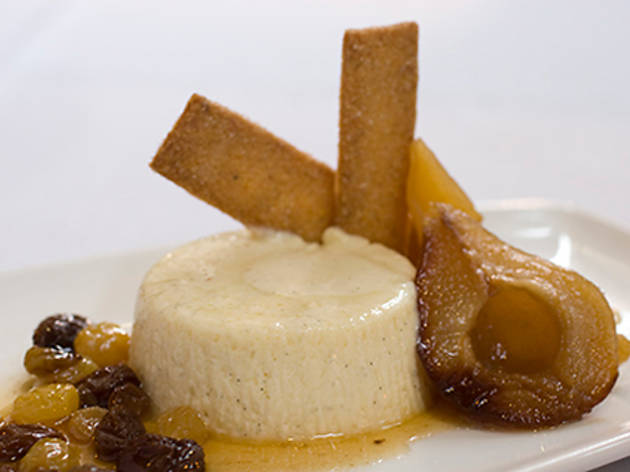 42/45
Photograph: Andrew Nawrocki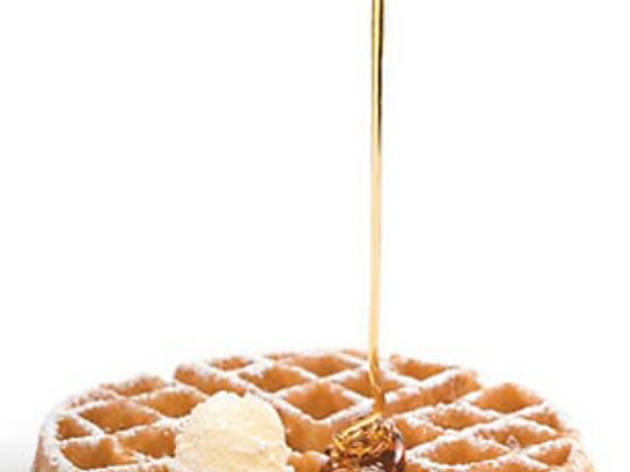 43/45
Photograph: Martha Williams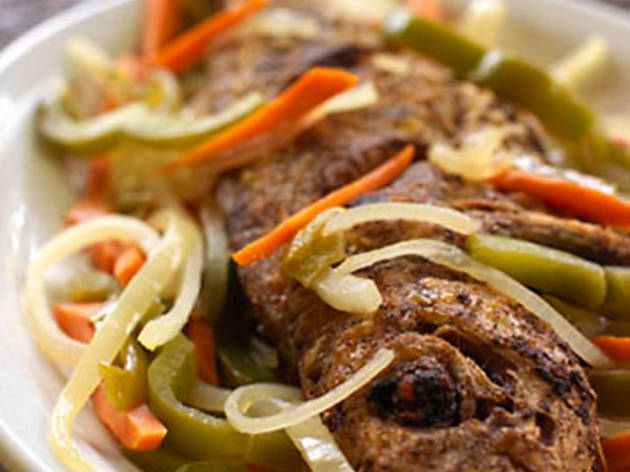 44/45
Photograph: Brendan Lekan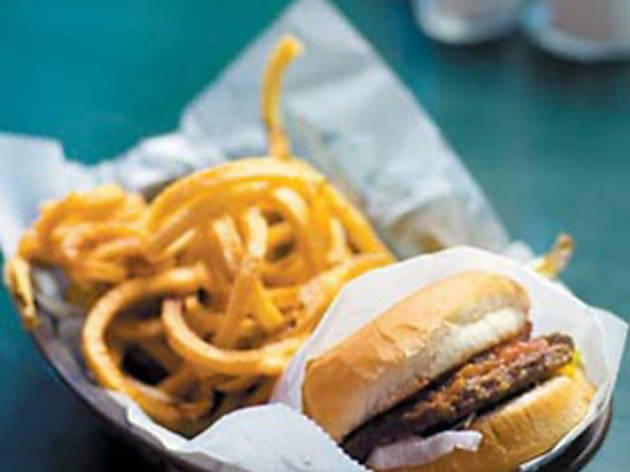 45/45
Photograph: Brendan Lekan
AGNOLOTTI | Fianco
Never heard of chef Matt Troost? Neither had we. But trust us: After you try this lovely housemade pasta, which Troost stuffs with fluffy ricotta, he'll be hard to forget.
ARTICHOKE RICOTTA RAVIOLI | Merlo La Salumeria
When a cook is rolling out pasta dough at a table in the dining room, you can bet that the stuff on your plate is fresh. After said cook fills these ravioli with a mixture of artichokes, Parmigiano-Reggiano and fresh ricotta, he heads back to the kitchen where he dips them in boiling water, then tosses them with more artichokes and plenty of butter.
ASIAGO-ARUGULA PASTA SALAD | Birchwood Kitchen
By spiking bow-tie pasta with copious amounts of cheese and olive oil, Birchwood has taken a pedestrian picnic staple and transformed it into…well, something worthy of a "100 Best" list.
BASTILLA | Zebda
These days, you'll find Mundial–Cocina Mestiza's former chef-owner Kate Garcia in a tiny takeout shop adjacent to an Algerian café popular with Northwest Side cabbies. The versatile chef is turning out an impressive menu of creative takes on Mediterranean and Middle Eastern fare, but these traditional phyllo-pocket snacks filled with cinnamon-laced chicken and golden raisins are a required tack-on to any order.
BEIJING DUCK | Sun Wah Bar-B-Q Restaurant
First, you get the perfect, crackly skinned duck, which you stick between steamed buns with pickled daikon. Next: duck soup, made with duck carcasses like the one that just left your table. Finally: fried rice, with juicy bits of more of that duck. And then, when it's all over, comes the real sign that this is the best duck in the city: You've eaten more than your body can handle, and yet you still want more.
BRISKET AND GRAVY | Southport Grocery & Café
Chopped house-smoked brisket, swimming in gravy, buried beneath two buttery, crumbling biscuits, crowned by two runny fried eggs. It's gluttonous and insane, but the gravy gives off just enough red-pepper-flake heat to keep it all in check.
BUCATINI | Cibo Matto
Todd Stein has a way with pasta, and his bucatini is the best of them: tender, toothsome and just robust enough to hold its own against the sauce of creamy duck-egg yolk, meaty bacon and lots of cracked black pepper.
CALZONE | Castel Gandolfo
A crisp, thin, brick-oven-fired Neapolitan-style crust is a beautiful thing. The virtue of a calzone is you get double the crust and double the char—and the same fresh ricotta inside.
CARNITAS CALDO | XOCO
By now, we know to expect greatness from Rick Bayless, but it was a stroke of genius to make dumplings, rather than tortillas, out of masa and add them to a spicy-limey soup studded with pork carnitas, chayote, arugula and avocado. Give this man the MacArthur.
CHAR DOG AND CHEESE FRIES | The Wieners Circle
A lot of people have a problem with the disturbing late-night antics here. That's a shame, because the chaos obscures the fact that this place serves a classic blackened hot dog and superb french fries.
CHEESEBURGER | 33 Club
We're in an era when burgers are merely vehicles for toppings—things like truffle mayo, slow-roasted tomatoes and chicken liver pâté. So when Daniel Kelly put out this juicy burger with nothing but a slice of white cheddar, we thought he was downright innovative.
CHICKEN KEBAB | Pita Kabob
The difference between a good kebab and a bad one depends on when it was grilled. So the fact that the skewers here are all grilled to order (and expertly so) means they never really had a chance to be anything but exemplary.
CHILE RELLENO EN ESCABECHE | Rustico Grill
Rustico raises the stakes on the typical cheese-filled pepper you expect to get when you order chile relleno: Chef Raul Arreola fills his ancho chile with potatoes, chorizo and roasted poblano, then smothers it in a vinegary combo of sautéed carrots and onions.
CORNED BEEF HASH | Tweet
We won't lie—there's a ton of stuff on Tweet's brunch menu, and much of it isn't worth the (at least) 30-minute wait for a table. But the housemade corned beef makes up for all that. Because not only is this greaseless, hearty version of a country classic delicious, it's also insanely filling—so you won't have to worry about food again for the rest of the day.
CRISPY QUAIL OVER WATERCRESS | Hoanh Long
That little bowl of salt, pepper and lime served alongside these crispy Vietnamese-style quail is meant to be a dipping paste, but thanks to a gingery soy-caramel marinade, you probably won't need it.
CURED-TROUT QUICHE | Jam
If Schwa served breakfast, it might look something like this: silky cured trout baked into even silkier custard in a buttery shell, paired with a salad of crunchy bagel chips, salty fried capers and pickled pearl onions.
DUCK CARNITAS | Zocalo
Sick of your go-to pork carnitas? Switch things up with this duck version piled onto fresh tortillas and topped with ancho-chile peanut sauce.
ESCOLAR TATAKI | Morgan Harbor Grill
Buttery superwhite tuna known as escolar is offered at plenty of sushi restaurants around town, but as far as we know, this is the only certified kosher spot to get it. Alone, raw escolar is impressive enough, but when it's flash-seared and combined with grapefruit pulp, dried seaweed, shaved fennel and ginger, it's memorable.
FLASH-GRILLED SHRIMP | Bodhi Thai Bistro
You won't find plaa koong on the menu at this Berwyn gem, but ask for it and you'll be rewarded with plump shrimp that are flash-grilled then tossed in lime juice with kafir lime leaf, red onion, Thai chile, cilantro, sliced apples and lemongrass slivers. Use the lettuce leaves to make delicious little wraps.
FRIES | Wiener and Still Champion
Gus Paschalis deep-fries everything here—pickles, gyros, bacon, corn dogs. But he double-fries his potatoes, which gives them a dark-golden crust and a fluffy interior. Paschalis also offers a handful of tempting sauces to go with the fries but, really, the only enhancement these things need is a little bit of salt.
GREEK LAMB BURGER | Hearty
Topped with red-onion jam, garlic aioli and truffled Capriole goat cheese (because, you know, that Capriole stuff isn't rich enough already), this burger isn't very Greek—except that it has more opa! than a Yanni concert.
GRILLED PORK NECK | TAC Quick
Settle down, squeamish. There are no weird bones, no visible hickeys, nothing that would tell you you're eating neck. Just succulent, fragrant, perfectly grilled meat. Eat up.
HIRAMASA WITH BLACK SESAME CRUNCH | L2O
Chef Laurent Gras doesn't always choose hiramasa for this dish—sometimes he makes it with hamachi or another fish. But that doesn't matter: You don't eat it for the fish—you eat it for the addictive black sesame crunch (an amalgam of black sesame paste, panko bread crumbs and butter) that tops it.
LOX AND CREAM CHEESE ON A BAGEL | New York Bagel & Bialy
The best bagel in Chicago is not in Chicago: It's in Lincolnwood, at a nondescript strip mall just off I-94. We'd borrow—nay, possibly steal—a car just to get one.
NEPALESE CHICKEN WINGS| Chicago Curry House
One man's buffalo wings are another man's kukhura ko pakheta, and we're betting once you have the latter, you'll forget about the former. These wings are marinated overnight in the Nepalese holy trinity (ginger, garlic and cumin), then cooked in the tandoor for crispy skin and juicy meat.
ORANGE BRIOCHE FRENCH TOAST | Milk & Honey
If you want to know what French toast is supposed to taste like, look no further than these oversize slices of brioche, mildly flavored with orange zest, crisp on the outside and custardlike on the inside.
PASTRAMI SANDWICH | Perry's Deli
Perry's doesn't smoke the pastrami on-site—the shop sources it from a purveyor, and true to Perry's grouchy reputation, he won't reveal the source. It's just that good.
PERUVIAN ROTISSERIE CHICKEN | D'Candela
Sure, you could stop by Jewel and grab one of those rotisserie numbers for an easy dinner, but if we throw your chicken into a smackdown with this garlicky, cumin-scented whole bird, it's gonna be a one-round knockout. Throw in a side of Peruvian-style aji salsa and that's an unfair advantage on par with ear biting.
RABBIT CONFIT | Province
The rabbit portion of this dish—rich confited meat shaped into a cake—is nothing to sneeze at. It's the rich, nutty and smooth marcona-almond emulsion, though, that takes it over the edge.
RABBIT WITH BUTTERMILK BISCUITS | Sepia
Fried-chicken-and-biscuits is a dish that's impossible to improve upon. Unless you're Andrew Zimmerman, who subs in braised rabbit legs and breaded-and-fried rabbit loin for the chicken, but smartly bakes the buttery biscuits in classic form.
RED MOLE ENCHILADAS | Manolo's
Maxwell Street newbies, we're talking to you: For a never-fail Mexican classic from one of the market's most consistent stands, go for Manolo's mole, a brick-red sauce of ancho and guajillo chiles, spices, nuts and seeds that soaks into fresh tortillas like water on sand. With a handful of tortillas and hunks of stewed pork, this Sunday supper should undo a weekend's worth of damage.
RIB TIPS/HOT LINKS COMBO | Honey 1 BBQ
Pull back your hair, wash your hands, grab a stack of napkins—do whatever it is you need to do to prepare yourself for the smoky, crusty rib tips, the juicy, spicy hot links, and the sweet, gently spicy barbecue sauce.
ROAST CHICKEN | Brasserie's Market
A brasserie is only as good as its roast chicken, and the herb-stuffed specimen at this casual sister to Old Town Brasserie would make plenty of Parisian spots jealous.
ROASTED LAMB AND SPAETZLE | Julius Meinl
If you thought this Euro café was just for coffee and pastries, you're missing out on some of the loveliest Austrian food to be found in Chicago, including this tender lamb stew served over toothsome dumpling noodles.
SALT-AND-PEPPER BABY OCTOPUS | Han 202
What's more amazing: that chef Guan Chen is able to give his baby octopus the most ethereal coating of salt and pepper we've ever had? Or that it's part of a five-course tasting menu that's only $20?
SALTED CIABATTA | La Farine
Crusty, chewy, fluffy and with big crystals of sea salt on its surface, this is a bread that, sure, you could use for a sandwich—but to really appreciate it, you need to eat it on its own.
SAVORY PEANUT BRITTLE | Angin Mamiri
You don't even have to eat at this Indonesian restaurant to stop by and pick up a bag of this ridiculously addictive savory peanut brittle flavored with kafir lime leaf. But hey, while you're here, might as well sit down and have that second lunch.
SCALLOPS | Chilam Balam
It doesn't take more than a good sear to turn scallops into something wonderful. Chef Chuy Valencia handles that part with ease, then ups the ante with a complex corn-chile sauce, meaty mushrooms and fresh corn.
SMOKED-TROUT BLT | Nightwood
It's kind of cruel to tell you about this sandwich, with its beautifully smoked trout, juicy tomatoes and crisp slabs of bacon between thick slices of sweet, lightly toasted brioche. Because until those tomatoes start growing on the vine again, it won't be on the menu.
STUFFED PHEASANT THIGHS | Hopleaf
If you're one of the few people left in town who doesn't already know this beer bar is serious about food, try this dish: pheasant thighs stuffed with Gorgonzola and golden raisins, wrapped in housemade bacon, then grilled and served with squash pudding, sage brown butter and slivers of Honeycrisp apples.
THAI-STYLE BEEF JERKY | Spoon Thai
You can take the kid out of the trailer park, but you'll have to pry our beef jerky from our cold, dead hands. These days, we've graduated to neau dad deaw, the Thai take on the stuff that marinates beef in spiced soy sauce, deep-fries it and serves it alongside chile-tamarind dipping sauce. Spoon Thai: 2, Slim Jim: 1.
TORTA DI FORMAGGIO | 312 Chicago
You know what's more impressive than Kimberly Schwenke's ricotta cheesecake with rum-soaked raisins, roasted pears and polenta cookies? The fact that when she's not whipping up desserts like this, she finds time to concoct 312's cocktails as well.
WAFFLE | Lou Mitchell's
We're not saying this crisp and tangy malted waffle is the only reason Lou Mitchell's has remained popular for 86 years. Just, you know, the main reason.
WHOLE RED SNAPPER ESCOVITCH | Life Line Tropical Island
This whole snapper gets nothing more than a salt-and-pepper rub, then it's fried until the skin is just crispy and the flesh perfectly moist. An escovitch of vinegar-soaked peppers, onions, carrots and Scotch bonnets is poured over the fish just before it heads to your table, ready to be devoured by you and a hungry friend.
WONDERBURGER | Grant's Wonderburger Grill
They don't call it a Wonderburger for nothing.