The Black Sheep | New restaurant
Chef James Toland opens a late-night, contemporary American restaurant in West Town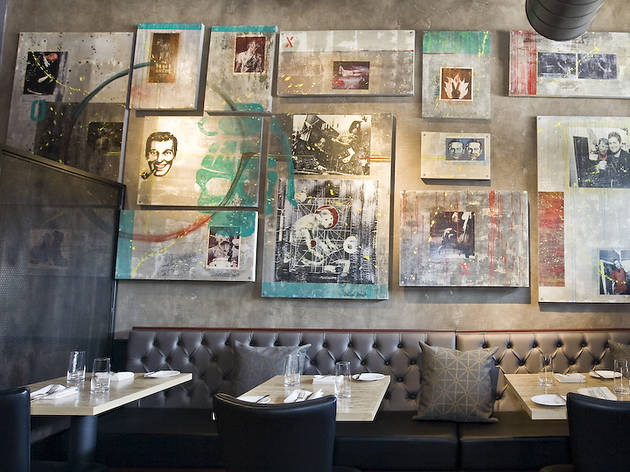 1/9
Photograph: Erica Gannett
The Black Sheep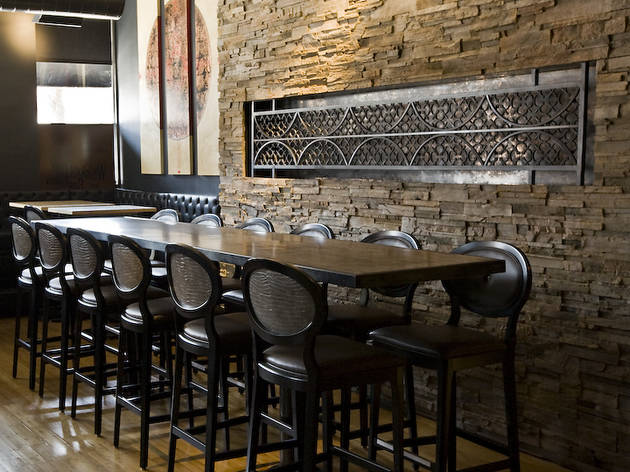 2/9
Photograph: Erica Gannett
The Black Sheep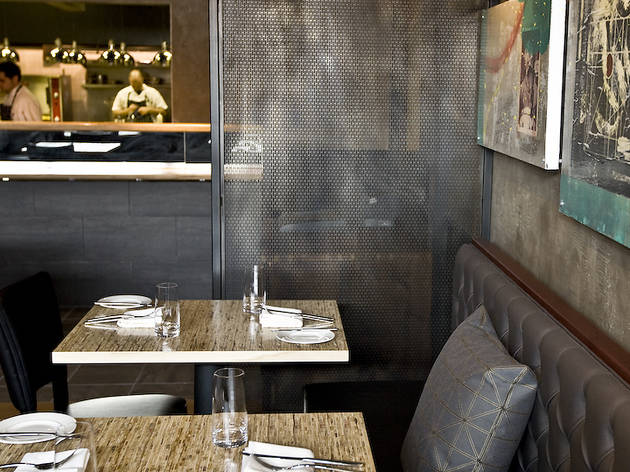 3/9
Photograph: Erica Gannett
The Black Sheep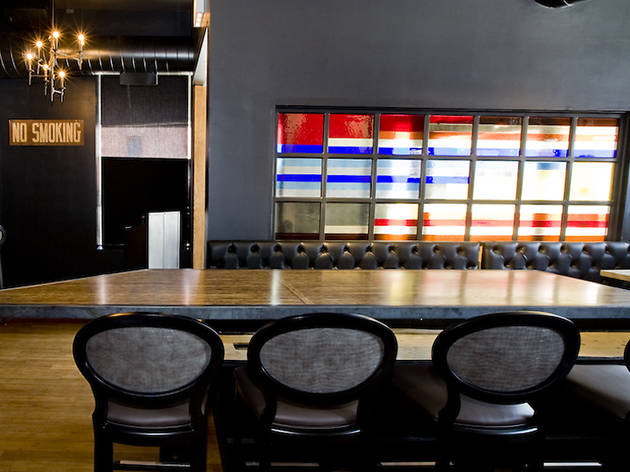 4/9
Photograph: Erica Gannett
The Black Sheep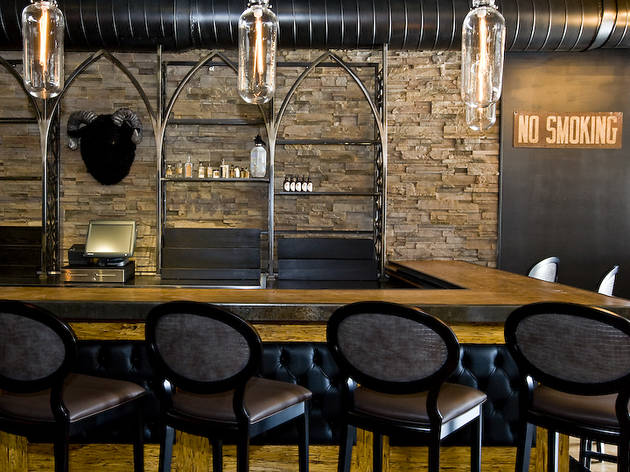 5/9
Photograph: Erica Gannett
The Black Sheep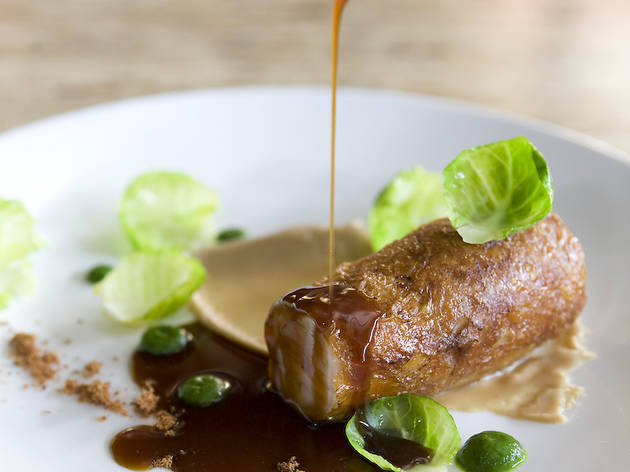 6/9
Photograph: Erica Gannett
Chicken thigh with bacon puree and brussel sprouts at the Black Sheep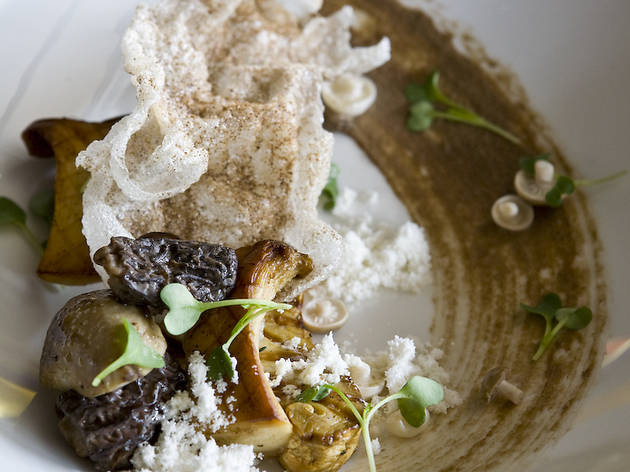 7/9
Photograph: Erica Gannett
Study of Mushrooms at the Black Sheep: crimini paint, grilled abelone mushrooms, pickled hon shimeji, butter-poached porcini, burnt morels, chanterelle crumble, tapioca chicharones with shitaki dust and dijon mustard greens.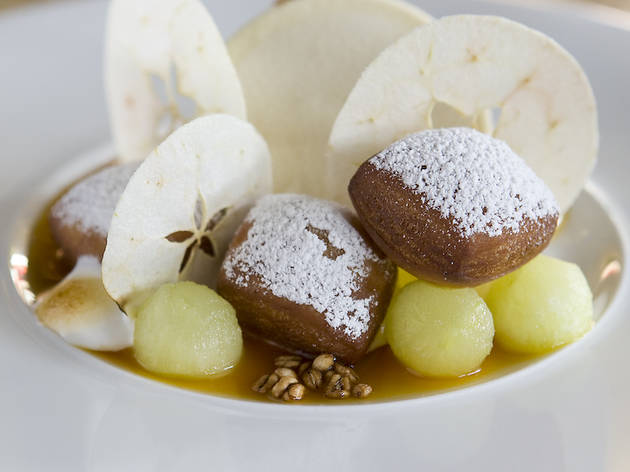 8/9
Photograph: Erica Gannett
Malt semifreddo at the Black Sheep: smoked beignet, sour-beer caramel, pickled apples and puffed barley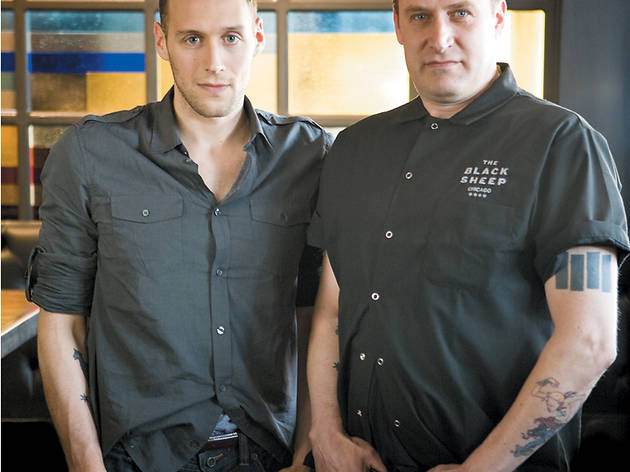 9/9
Photograph: Erica Gannett
The Black Sheep partners Michael Simon and chef James Toland
Last fall, fresh off a short stint as the chef of Lockwood in the Palmer House Hilton, James Toland announced the opening of his own restaurant. Though the chef has been in the restaurant industry for 23 years, it was the fact that the place would be called Gabba Gabba Hey (rocker Toland's homage to the Ramones) and feed touring bands for free that set the media—from local food blogs to the L.A. Times music blog—abuzz. A couple of name changes and an overhaul of the former May Street Market space later, Toland is opening the Black Sheep with the following tag line: "The uncensored raw power that is Progressive American Cuisine albeit twisted and distorted for your entertainment." Thankfully, Toland doesn't always talk about food in such grandiose terms. "It always starts first with the flavors," he says, describing the construction of tarragon porridge with saffron-braised fennel that he calls a "study of fennel." The restaurant will offer 15 such à la carte items (black cod with pork rillettes, mutton daube with Yorkshire pudding) as well as two 11-course, $95 tasting menus (one of which is vegetarian), and desserts from pastry chef Sarah Jordan, who came to the Black Sheep from Blackbird. All of it can be paired with something from the ambitious beverage program (15–20 original cocktails; wine list inspired by apothecary manuals) created by general manager and partner Michael Simon, who's formerly of Graham Elliot. "So you can have an Eleven Madison Park experience and still get out for under $100," Toland suggests. "Or you can go crazy." 1132 W Grand Ave (312-997-5100).