The hot seat
Chef Erick Williams of mk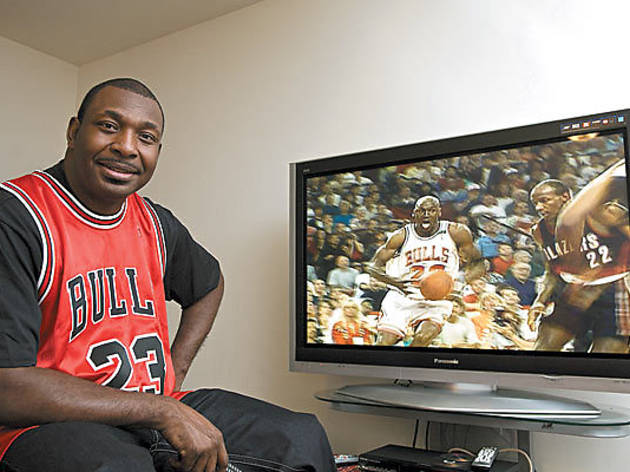 Addiction Classic NBA. I often rent Jordan classics, the days when Jordan had hair and was a beast, dunkin' on all of our retired greats: Larry Bird, Magic Johnson and Charles Barkley.
Ingredient Right now I am into bee pollen. It's a super protein with a bright yellow color. I use it on foie-gras torchon with poached rhubarb, Cara Cara oranges, watercress and crisp ginger.
Chef idol Chef Charlie Trotter. He's an amazing leader in the culinary field, and his restaurant continues to set the standard for excellence day after day. The mere fact that he has drawn so much recognition to Chicago and raised the bar for excellence in our field is enough to praise him alone.
Restaurant Lao Sze Chuan (2172 S Archer Ave, 312-326-5040). The menu is deep; they've got at least 100 dishes on it. I love the ma po tofu and the twice-cooked pork.
Kitchen gadget Matfer Bench Scraper (nylon dough scraper). I can quickly scoop up minced garlic, transfer things from my cutting board to a sauté pan, remove residue left behind from proteins before cleaning…if I say any more, this will be a commercial.
868 N Franklin St (312-482-9179)
• More from "The hot seat"
• More Restaurants & Bars articles