The new Lula Cafe
13 years after opening, Lula Cafe is growing up.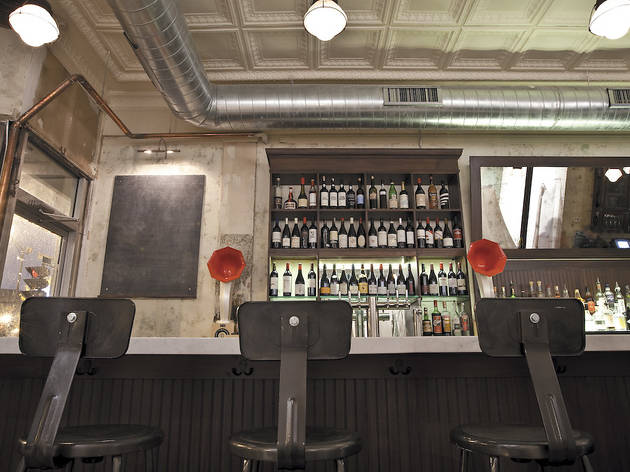 1/6
Photograph: Martha Williams
The new bar at Lula Cafe.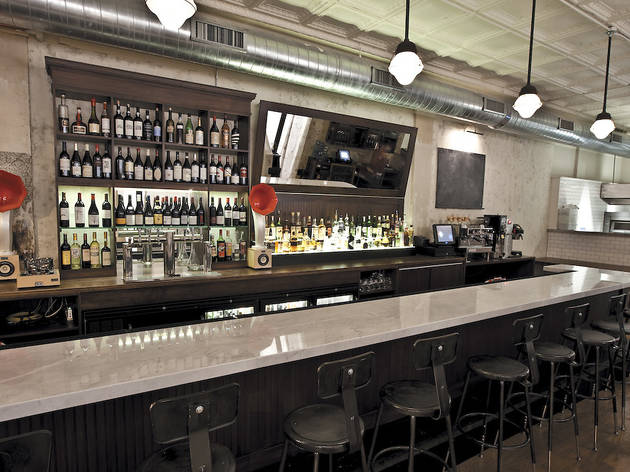 2/6
Photograph: Martha Williams
The new bar at Lula Cafe.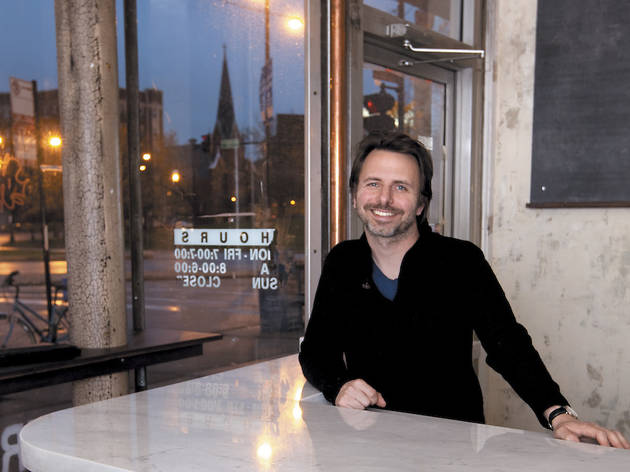 3/6
Photograph: Martha Williams
Jason Hammel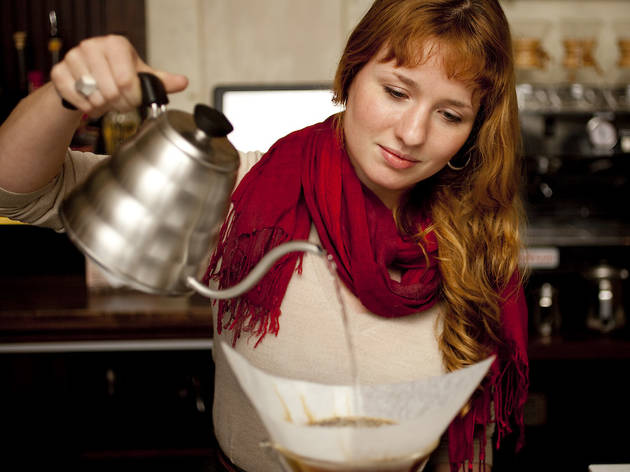 4/6
Photograph: Martha Williams
Jason Hammel wants Lula to have the best coffee of any restaurant in America.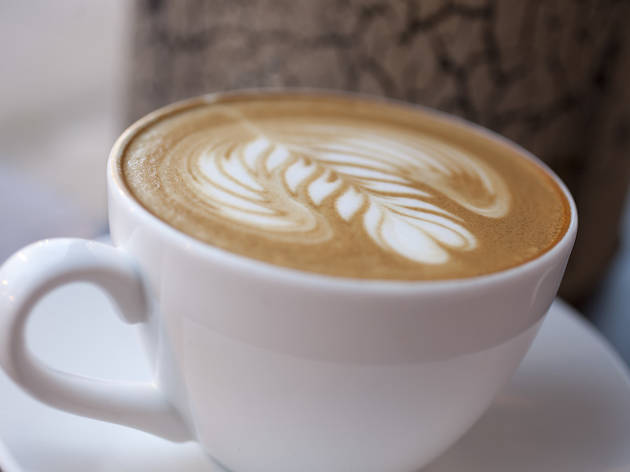 5/6
Photograph: Martha Williams
Jason Hammel wants Lula to have the best coffee of any restaurant in America.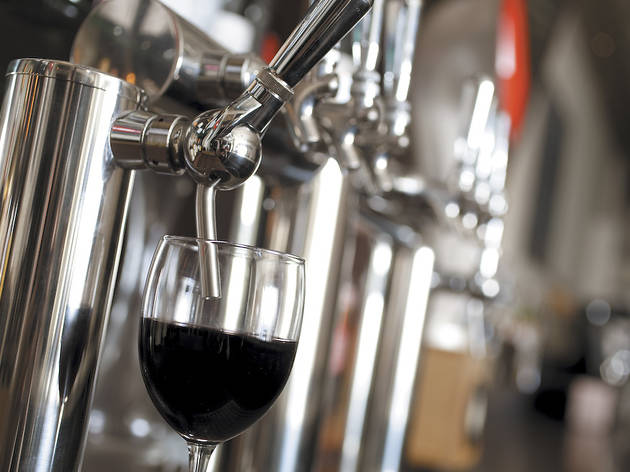 6/6
Photograph: Martha Williams
Lula's new bar includes two taps for wine.
In the 13 years since Jason Hammel and Amalea Tshilds opened [node:148551 link=Lula Cafe;], Hammel has often asked himself one question: Why hasn't Lula settled down?
"I have another restaurant [[node:150129 link=Nightwood;]] that operates in a settled way. It's a grown-up. And Lula is not," Hammel says. "It's constantly morphing and changing."
This week, the restaurant morphs again, expanding to a third storefront. The addition adds a pastry kitchen and a long, marble-topped bar to the restaurant. But these are merely the physical representations of a deeper shift at Lula, a change that has been happening slowly, under the surface, but that, until now, has not come fully into fruition.
Opened in 1998 as a mere brunch-and-soup joint, Lula nevertheless pioneered both Logan Square and farm-to-table restaurant practices. For years the restaurant has had two menus: a café menu offering burritos, BLTs and the like, and a more ambitious, more expensive specials menu. Over time the specials menu has eclipsed the café menu as Lula's signature. Today, it's not just the specials but the vegetarian items on that menu—and, in particular, the vegetarian prix fixe—that Hammel sees as the most exciting part of Lula's new repertoire. On that prix fixe, he and sous chef Mike Simmons are furthering a food movement coming out of France—a movement Hammel refers to as "naturalism."
In naturalism, "things are manipulated, but they retain their natural beauty," he says. "They're not as processed as some fine-dining presentations are. They retain this this-grew-in-this-beautiful-way-in-nature on the plate."
In this respect, naturalism is the opposite of the molecular movement. In molecular gastronomy, foods are manipulated to look new, like something we've never seen; in naturalism, the foods are manipulated to look as if we stumbled across them in the forest. "I want it to be like that surprising, beautiful thing you see in nature, that moment you turn a corner in nature—in a forest, on a mountain—and you're presented with something and say, 'Oh, wow, look at that.' "
It's a way of cooking—of thinking about cooking—that's heavy on aesthetics, and heavy (or at least heavier) on philosophy ("I'm always concerned that I think too much about these things," Hammel admits). But for the diner who is interested in neither of these things, Lula has plenty more that's new.
Coffee "I feel like [coffee] was one of those places where we've been operating at a mediocre level," Hammel says. "I kind of want to have the best coffee of any restaurant in the country." To achieve that, Hammel has had Intelligentsia busy training his staff in making pour-over coffee in Chemex pots. "There aren't any restaurants doing Chemex that do the kind of covers we do, so it will be pretty interesting to see if we can keep up." (Drip coffee is not going away—that, Hammel admits, would just be insane.)
A new café menu It may look mostly the same, but the kitchen has rehabbed most of the items on the café menu, which has remained static for years.
Cocktails and wine Now that Lula has a proper bar, it will have a proper cocktail list, helmed by new beverage director Jeffrey Hansen. The list, which will evolve slowly as the bar gets on its feet, is heavy on Italian aperitifs. The bar also has two taps specifically for wine. "Everybody's going to start doing [wine on tap] in the next couple years," Hammel says.
Reservations Lula never took them before. Starting December 1, it will.
Pastries "The idea of sitting at the bar, having a well-done pastry and a well-done cup of coffee is really appealing to me," Hammel says. (The bar's light color palette and huge windows were designed to make it an all-day space.) The new pastry kitchen for pastry chef Kate Neumann means more ambitious daytime sweets are possible—stuff like pies, cakes, Danish, scones, muffins, etc. "I feel we can bring a kind of unique voice to the flavor combination of these things," Hammel says. Case in point: a smoked pecan sticky bun with cherry-vinegar caramel.
Late-night menu Lula is now open later—until 1am on weekdays, 2am on Saturdays. After 10pm, the kitchen offers a special late-night menu of small-plate versions of some of the kitchen's naturalism dishes. And if that's too heady, there will also be oysters. As for charcuterie, cheese, fried items and other typical midnight noshes, "That's what we're not going to do," Hammel says. Because Lula may be 13 years old, but damn if it's going to start resting now.