Three new Chicago breweries
These beer operations are small now, but getting bigger with every sip.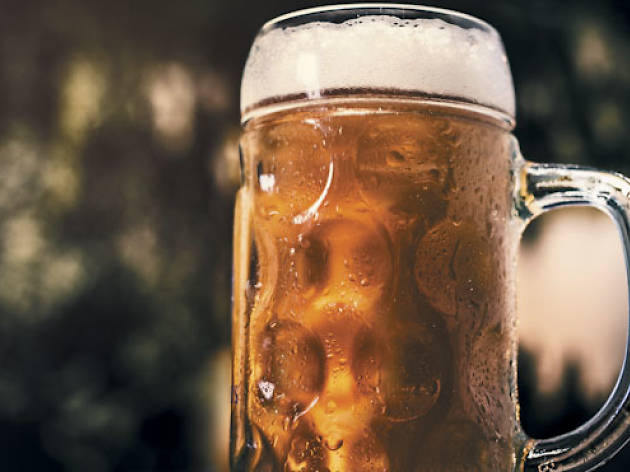 Solemn Oath (1661 Quincy Ave, Naperville, 630-995-3062)
THE BREWERS
Joe Barley, John Barley, Tim Marshall
THE STORY
Maybe it was destiny that brought the Barley brothers to beer (or their impossibly serendipitous surname). More likely, it was their parents' time living in Belgium. When John Barley decided to open a brewery, he first brought in his brother Joe, then former Rock Bottom brewer Marshall. The suburban brewery has been rolling out Belgian-style beer with a distinctly American hoppiness since May.
THE STYLE
American (IPAs, red ales), Belgian (white ales) and Belgian/American hybrids (the Oubliette, made with Belgian malts and American hops)
THE NEW BEERS
Cleetus Friedman's Anaphylaxis, a carrot cake Scotch ale, will debut at City Provisions in late November.
THE FUTURE
The Naperville brewery, which provides beer to 150 Chicago bars, is producing as much beer as its facilities can handle and hopes to expand that capacity soon.
Begyle (1800 W Cuyler Ave, 773-661-6963)
THE BREWERS
Brendan Blume, Kevin Cary, Matt Ritchey
THE STORY
Small business, small footprint—that idea led college friends Cary and Ritchey to partner with Blume and turn their home-brewing passion into a community-driven, ecofriendly brewery. How? They started with a 4,000-square-foot space that doubles as artist studios. Then, they invested in waste-reducing equipment and figured out how to make dog treats from used grain. Finally, they source ingredients from local farmers for, as Cary calls it, a distinct "flavor of the Midwest."
THE STYLE
Farm-to-glass, American-style beers such as their pale wheat ale
THE NEW BEERS
Beta Beer, a Belgian-style ale Begyle brewed exclusively for Allium, sold out in 11 days. A replacement is coming soon.
THE FUTURE
The Ravenswood brewery/retail space plans to sell memberships that allow volunteers to receive discounted growler-fills. Anticipated opening date: February.
DryHop (3155 N Broadway, 312-513-7162)
THE BREWERS
Brant Dubovick
THE STORY
"I want people to feel like they are coming into a brewer's workshop," says DryHop founder Greg Shuff. "A place that is making [a] product that has a lot more soul than what you can get at a standard bar." Shuff got his start home brewing before studying beer at Chicago's Siebel Institute and the Doemens Academy in Munich, Germany. He noticed a lack of gastropubs in Lakeview, so he started working on opening a brewery/small-plates spot.
THE STYLE
Hoppy American beers such as single-hop pale ales and American IPAs
THE NEW BEERS
"Stone the Crow"—a wheat IPA made in collaboration with Hamburger Mary's
THE FUTURE
The Lakeview gastropub, which will feature DryHop's beers and beer-friendly food by chef Pete Repak, will, if everything goes smoothly, open in March.