Three way | Chestnuts
Chestnuts aren't only roasted over open fires. These chefs put them in pastas and desserts.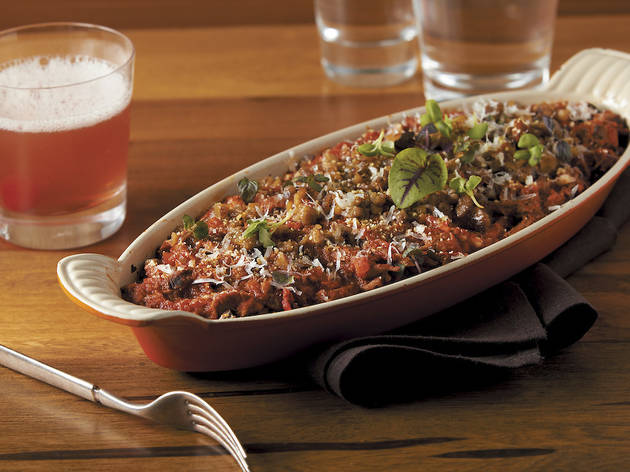 1/3
Photograph: Joe Bankmann
Lamb and black garlic manicotti at MarketHouse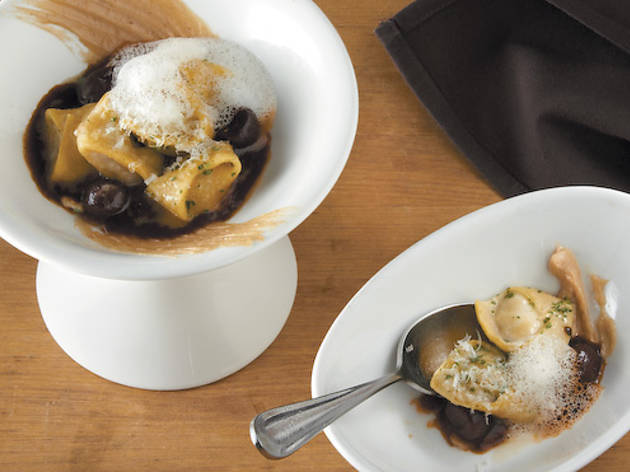 2/3
Photograph: Joe Bankmann
Rabbit and mascarpone agnolotti at Mercat a la Planxa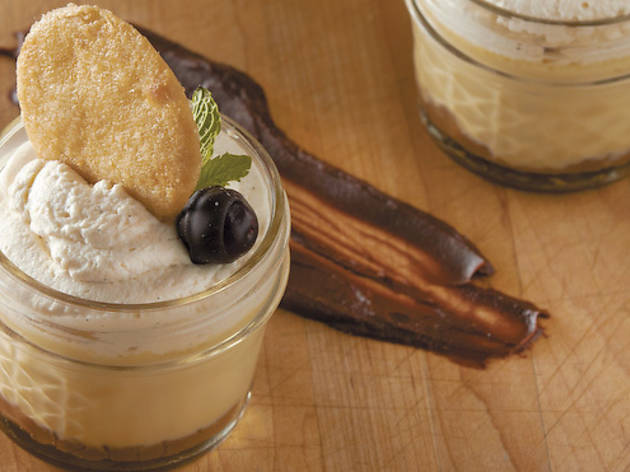 3/3
Chestnut pot de creme at Table Fifty-Two
At MarketHouse, chef Scott Walton uses chestnuts as crunch, adding them as a gratin topping to lamb ragout and black garlic ricotta manicotti. After roasting them, the chef glazes chestnuts with honey and a touch of chili, then chops them up and sprinkles them over the dish before popping it in the oven. "You need some kind of texture to play against the softness of the ragout, pasta and ricotta," Walton says. 611 N Fairbanks Ct (312-224-2200).
The only way to make a braised rabbit and mascarpone agnolotti any richer is to set it in a silky chestnut-and–truffle oil puree—which is exactly how chef Cory Morris serves the conill amb castanyes at Mercat a la Planxa. 638 S Michigan Ave (312-765-0524).
Chef de cuisine Rey Villalobos merely said chestnut and pot de crème and two days later, Geovanna Salas whipped up a pillowy chestnut custard for her debut dessert as Table Fifty-Two's new pastry chef. The mildly nutty custard is served over an intense layer of chestnut puree and topped with a chestnut tuile cookie for some crunch. 52 W Elm St (312-573-4000).