Heads up! We're working hard to be accurate – but these are unusual times, so please always check before heading out.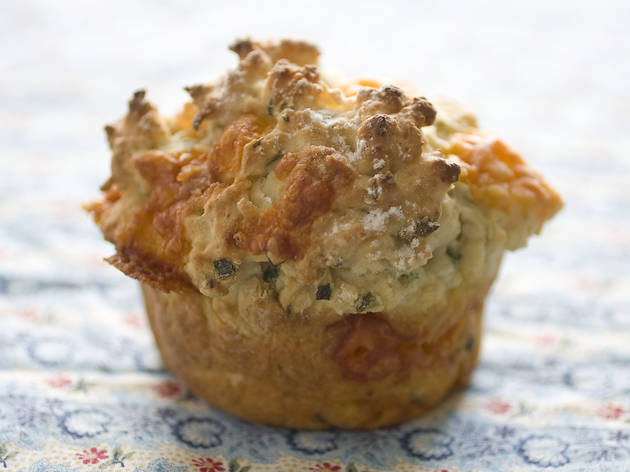 1/3
Photograph: Martha Williams
Cheddar-chive soda bread from Uptown Soda Bread
2/3
Photograph: Martha Williams
Cranberry-walnut soda bread from Uptown Soda Bread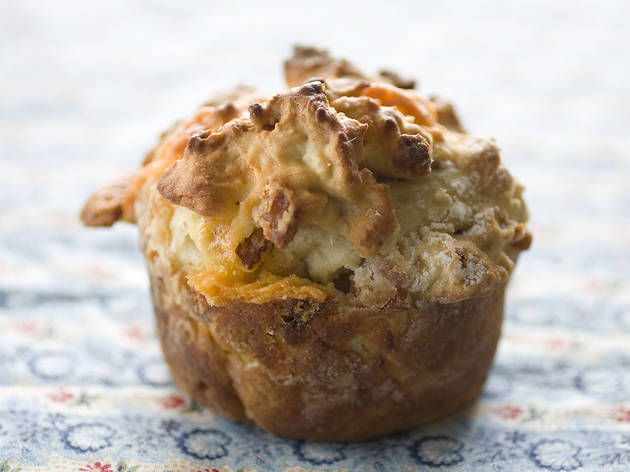 3/3
Photograph: Martha Williams
Cheddar-bacon soda bread from Uptown Soda Bread
Uptown Soda Bread Co. launches
Is soda bread about to pop? One Uptown baker hopes so.
In the hierarchy of sentimental baked goods, soda bread sits near the bottom. In trendy food shops, it shows up exactly nowhere. It makes no appearance in restaurants. It only rarely pops up in bakeries. And few of us associate the same happy nostalgia with soda bread that we do with pie or peanut-butter cookies.
But if you had a Irish grandmother with a killer soda bread recipe, and that grandmother used that soda bread not only as a baked good but as a tool for survival, soda bread takes on a certain cachet. Which is why Cynthia Collins Cieckiewicz is certain she can make a business out of the bumpy loaves.
"[My grandmother] used that recipe to sustain her family during the very lean times that they had," Cieckiewicz says. But now, "it's time for soda bread to be reinvented." With her new company, Uptown Soda Bread Co., she's attempting some of that reinvention. She tweaked her grandmother's recipe (a traditional quick bread with raisins) to create a chocolate version, a cranberry-walnut version and several savory versions, including bacon-sage, cheddar-chive and cheddar-bacon. Asked what her grandmother would think of her updating the traditional recipe, Cieckiewicz says, "I think she would be very happy…I took [her] recipe and I expanded it while still preserving the original one that she had." Her grandmother also would be proud that her preferred baked good finally is starting to get a little respect.
Uptown Soda Bread Co. breads are sold at Urban Orchard (5212 N Clark St, 773-754-7235) and Chicago Downtown Farmstand (66 E Randolph St, 312-742-8419).