We love: burgers at Five Guys Burgers & Fries
We don't love that all burgers are cooked well done.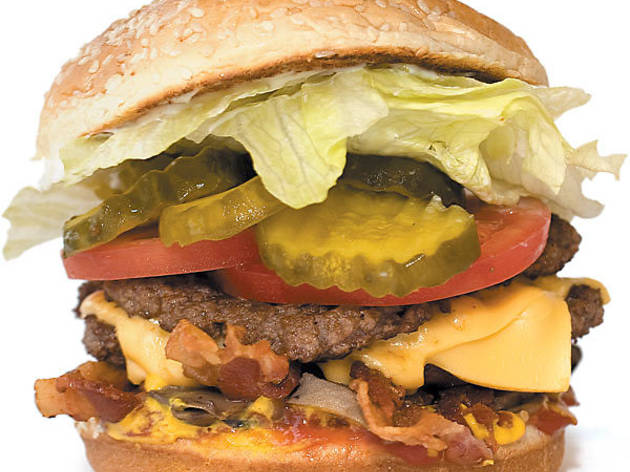 We love The burgers at Five Guys Burgers & Fries (2140 N Clybourn Ave, 773-327-5953, and other locations)
The flaw Five Guys customers get lots of say about what goes on their burgers. But as for how that burger is cooked, they're powerless: The patties are always cooked well done.
The defense "We believe that our well-done, juicy burger is one of the best burgers out there," a Five Guys rep says. "Cooking a burger well done allows us to provide customers with a safe and consistent burger."
Potential for change Zero
Alternatively Try The Counter (666 W Diversey Pkwy, 773-935-1995), where the unlimited-toppings concept is similar, but where you control the temperature of the patty as well.