We love: burgers at Kuma's Corner
We don't love unremarkable waffle fries.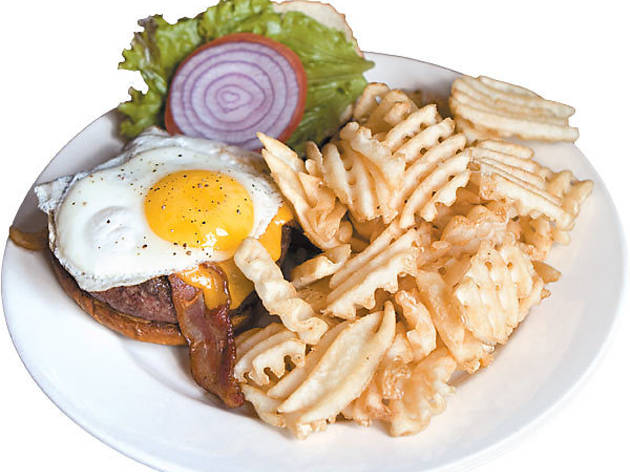 We love The burgers at Kuma's Corner (2900 W Belmont Ave, 773-604-8769)
The flaw Run-of-the-mill, completely unremarkable waffle fries
The defense Hostess at 3:30pm on a Monday: "The chef is way too busy right now to talk." We're going to take a stab here and say that's the same reason the kitchen doesn't have time to cut its own fries.
Potential for change Slim
Alternatively From casual spots like Epic Burger (517 S State St, 312-913-1373) to dining destinations like Nightwood (2119 S Halsted St, 312-526-3385), a great burger accompanied by hand-cut fries—and requiring minimal waits—is not difficult to find.