What chefs are doing with quail eggs
Raw, hard-boiled and pickled takes on a petite ovum.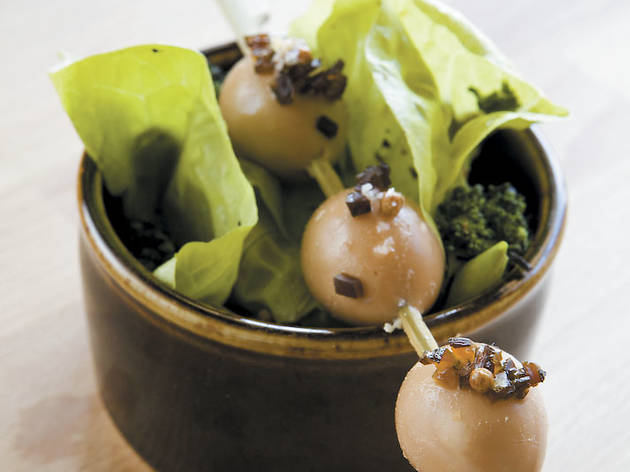 1/3
Photograph: Erica Gannett
Pickled quail eggs at Yusho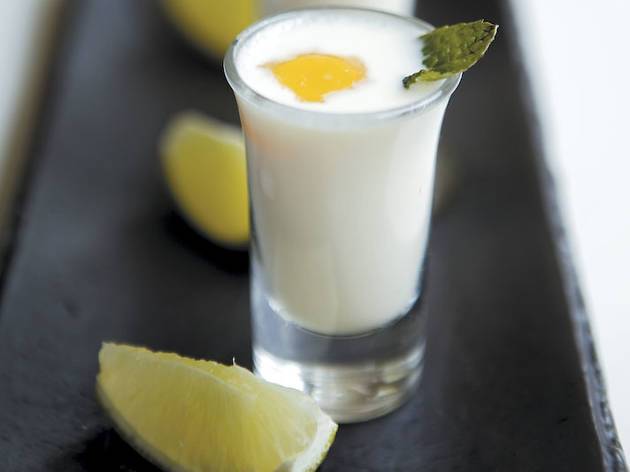 2/3
Photograph: Erica Gannett
Quail egg shooter at Slurping Turtle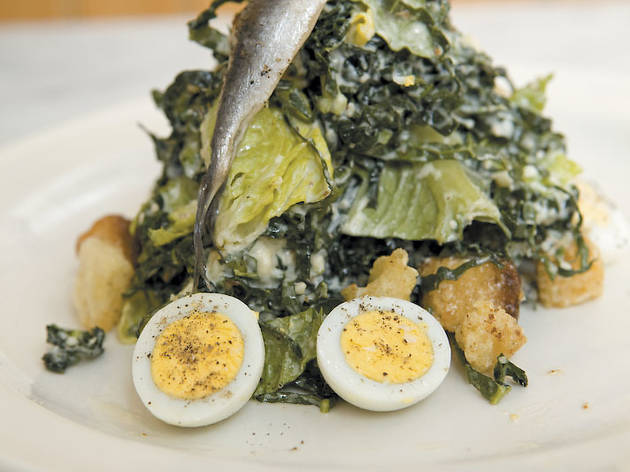 3/3
Photograph: Erica Gannett
Kale Caesar salad with hard-boiled quail eggs at Purple Pig
The richness of quail egg yolks helps them cross over from savory to sweet. At Slurping Turtle, sous chef Cyndie Ha sets a raw egg in a shot of condensed milk, coconut milk and ginger-lemongrass syrup. It looks a little like a tequila shot, but trust us, this time you'll know when you've had too many. 116 W Hubbard St (312-464-0466).
What's the difference between a hen egg and a quail egg? "It's like the difference between feed-lot cattle and farm-raised, grass-fed cattle," explains Matthias Merges, the chef-owner of Yusho, who further enhances quail eggs' deep flavor by pickling them in a mixture of cider vinegar and charred kombu (kelp) for 10 to 14 days. 2853 N Kedzie Ave (773-904-8558).
Like Yusho, the Purple Pig's small-plate focus leads the restaurant to seek out big flavors it can pack into little bites. Hence, hard-boiled quail eggs were the perfect size for the restaurant's take on a Caesar salad, in which cavolo nero (Tuscan kale) is capped with a boquerone (large white anchovy). 500 N Michigan Ave (312-464-1744).